Calming warm tones
The softer shades of cream complemented by wooden or metallic elements play on a romantic note, so a gift in these colours could be the perfect choice. Design enthusiasts won't be disappointed by Vitra's iconic Eames House Bird, while a more practical gift for women might be a thermo bottle from 24Bottles.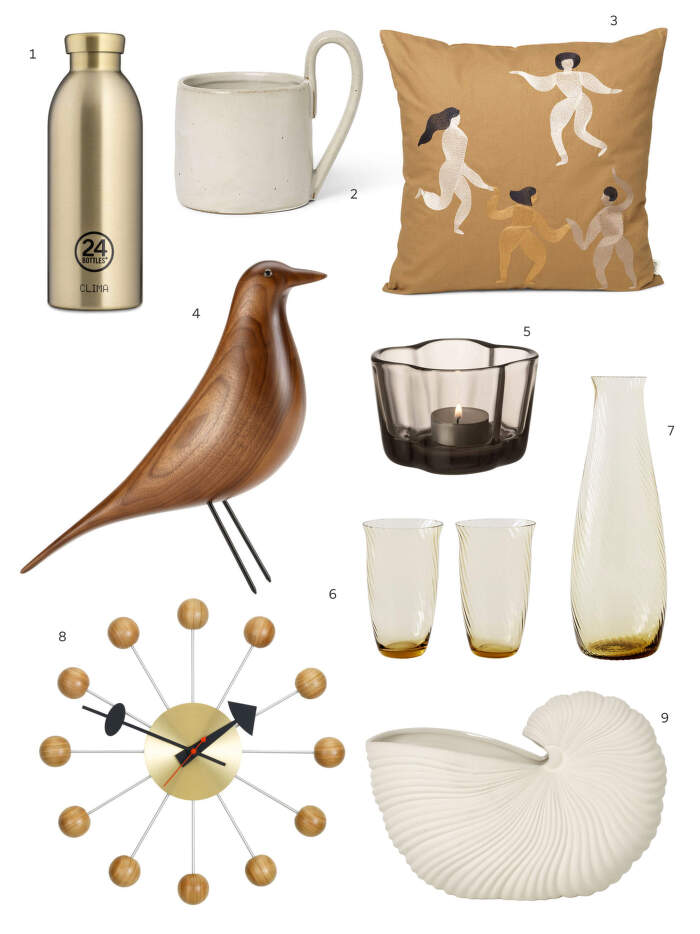 Design and practical
The selection in tones of neutral grey, blue and pastel pink draws attention to pieces that stand out not only for their exquisite aesthetics, but also for their practicality. Don't miss out on design kitchen accessories. Ideal for those who want a perfectly fine-tuned home - and not just around Christmas.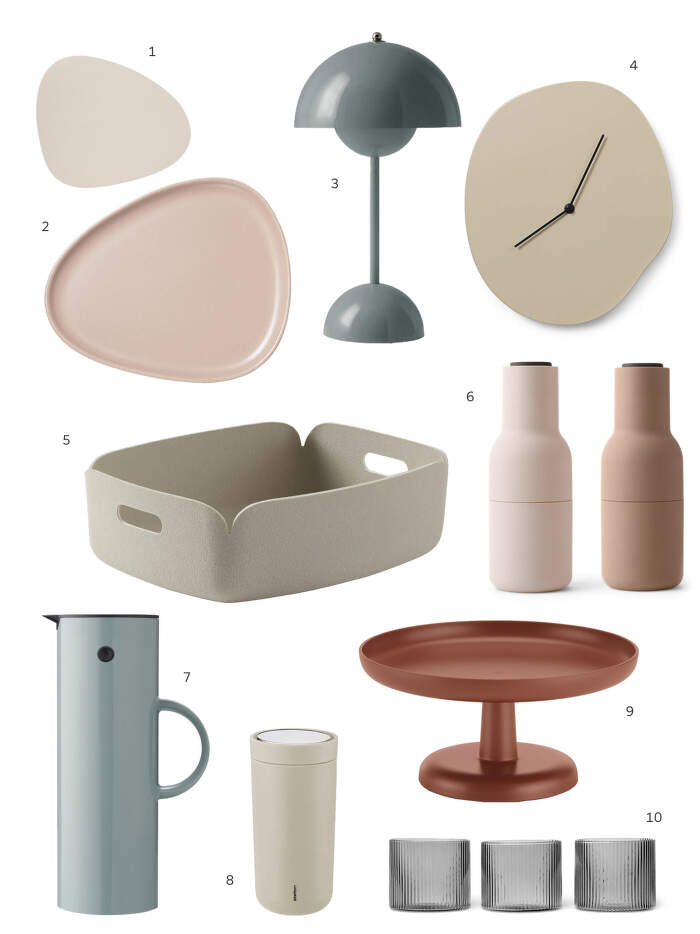 Classic and minimalistic
The combination of black and clear glass is perhaps forever timeless, and therefore a gift in these colours will surely hit the taste of the beloved. Especially one who prefers classic style and minimalism with a touch of elegance.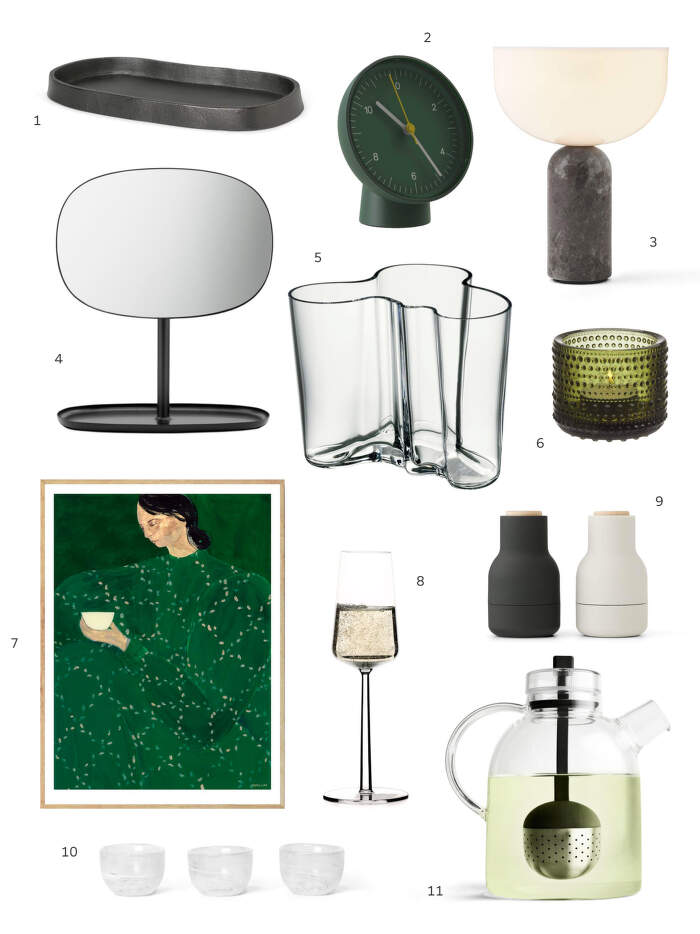 DesignVille Christmas guide
Ffind more inspiration to help you pick the best piece for women in our Christmas guide – Gift Tips for Women.

Don't forget to also follow our Facebook and Instagram where we share lots of pre-Christmas inspiration.
P. S. What gifts will you give to the ladies you love this year?