Where else to start but at the stand? The Danish brand Ferm Living has designed one that will reliably hold even a larger tree, but they haven't forgotten the aesthetic side either. The sleek, minimalist design consists of a solid metal structure with screws for fixing. The metal is painted in three colours - black, grey-beige and gold - so the stand can easily be matched to the rest of the accessories.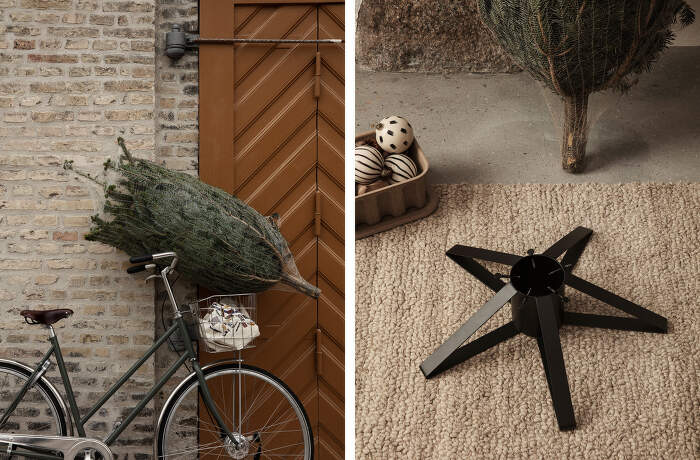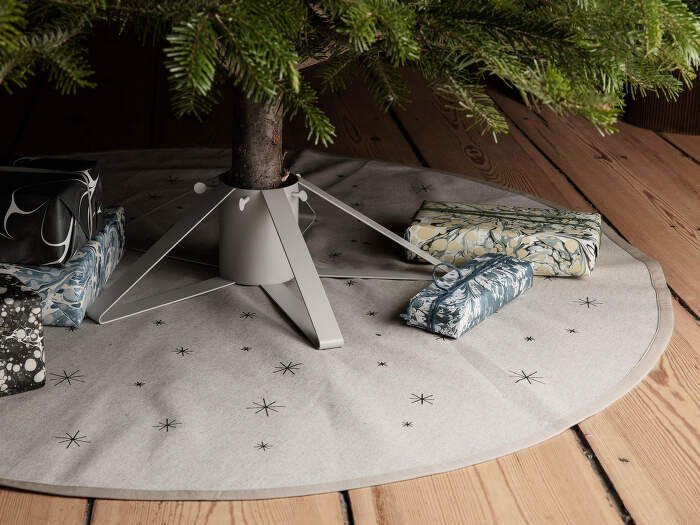 A practical piece that elevates the whole setup a little higher is the fabric mat. While it will probably be overshadowed by the lavish gifts for a while, once you've unwrapped the presents, you'll also discover its design. There are two designs to choose from, the first with tiny stars, the second with a subtle patchwork pattern.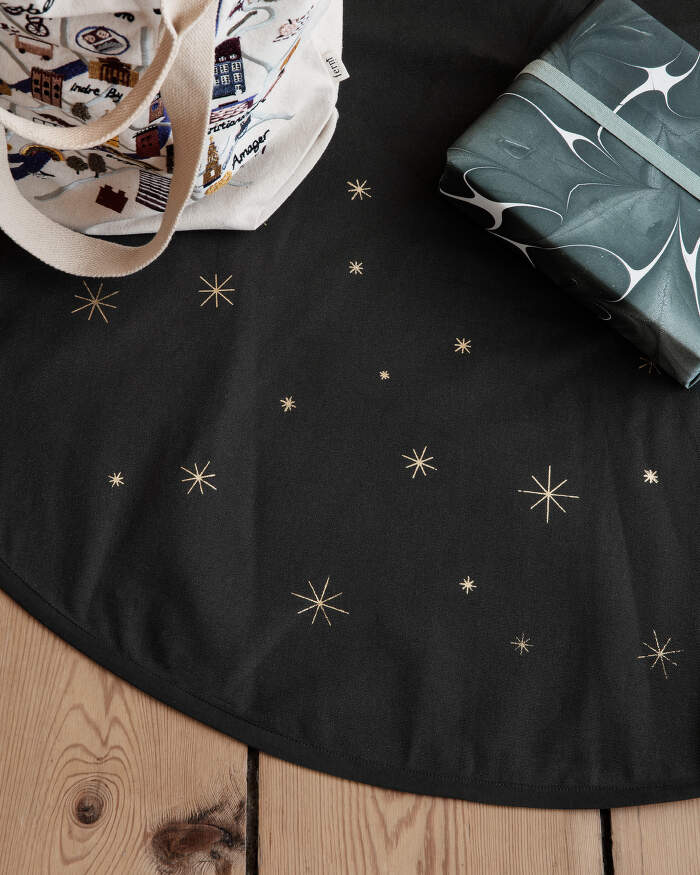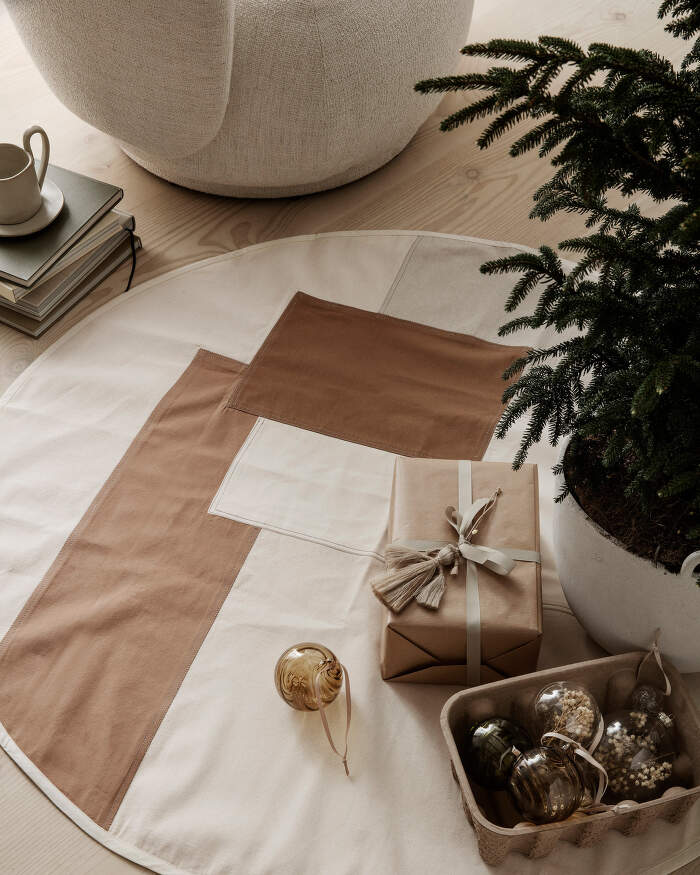 The biggest dilemma comes with the choice of decorations. Will it be the classic glass flasks or an alternative? You can find both in our offer, leaving the difficult decision aside. Because Ferm Living's ornaments look great in combinations.

New this year are the Glass Baubles, which, thanks to the colouring of the glass in different shades of green, look very natural among the branches of the tree and at the same time reflect the lights beautifully. The ornaments come in three sizes, with the largest and medium ones in sets of four, and the smallest ones in packs of eight.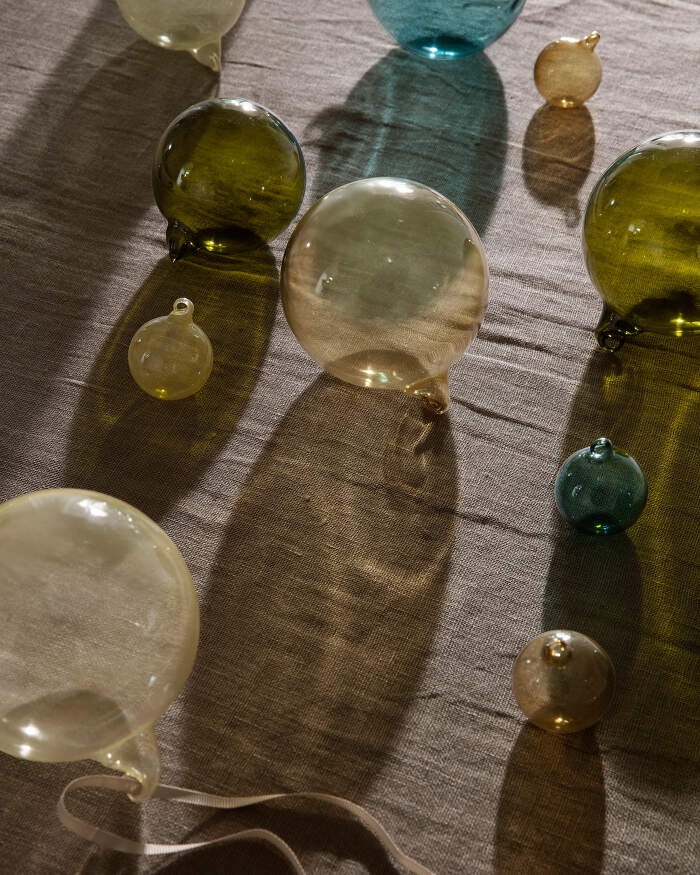 If you fancy swapping out the round classics for something new, look no further than the Ornament collection. The tiny embroidered ornaments depict various symbols of the Danish capital. So if Copenhagen is one of your favourite destinations, you might recognise a house from the famous Nyhavn district or The Marble Church. Of course, there's also the Little Mermaid or the golden swan that refers to Hans Christian Andersen's fairy tales. Thanks to the beautiful packaging, the Ornament ornaments will also be a nice trinket to give to your loved ones.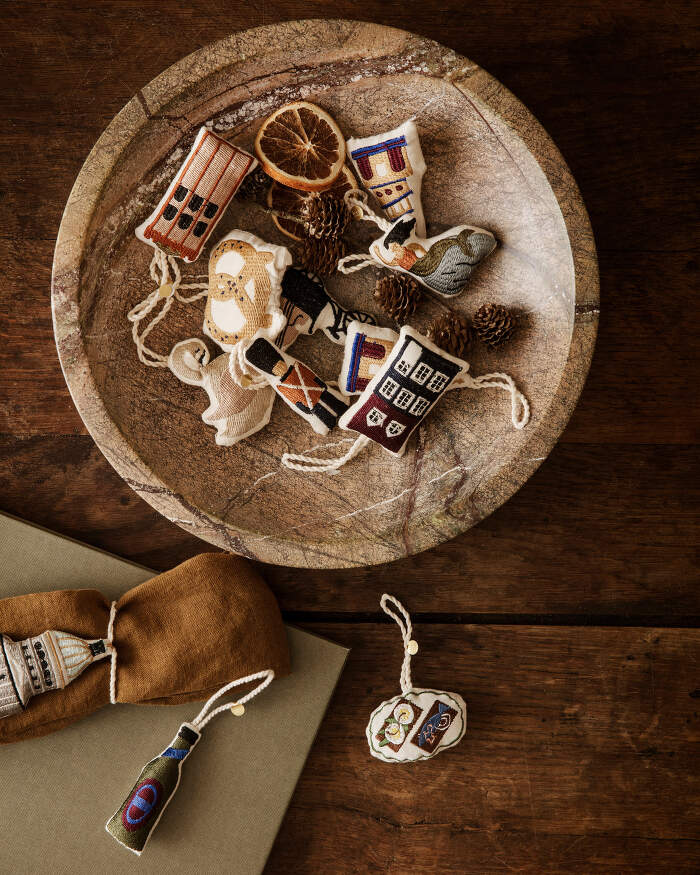 Finally, add a poinsettia that will look beautiful on the top of the tree. In a delicate, bronze finish, it will bring every decoration to perfection.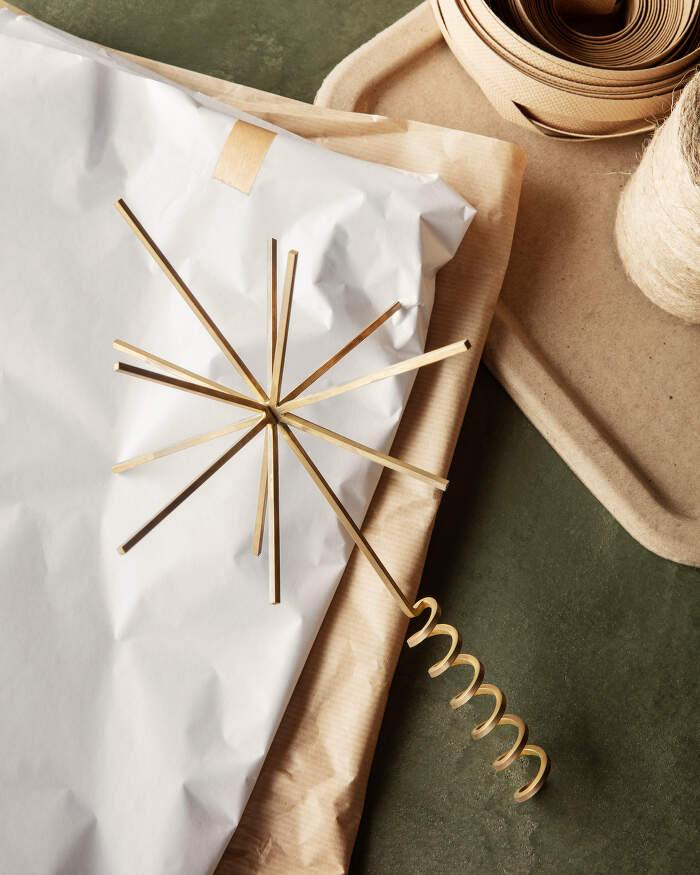 For a further dose of inspiration and the aforementioned decorations, you can also stop by our Brno showroom. Christmas always starts a little earlier here, so we decorated the tree ahead of time. Glass flasks and embroidered ornaments from Ferm Living are bobbing on its branches.

We look forward to seeing you every weekday, from 9:00 to 18:00!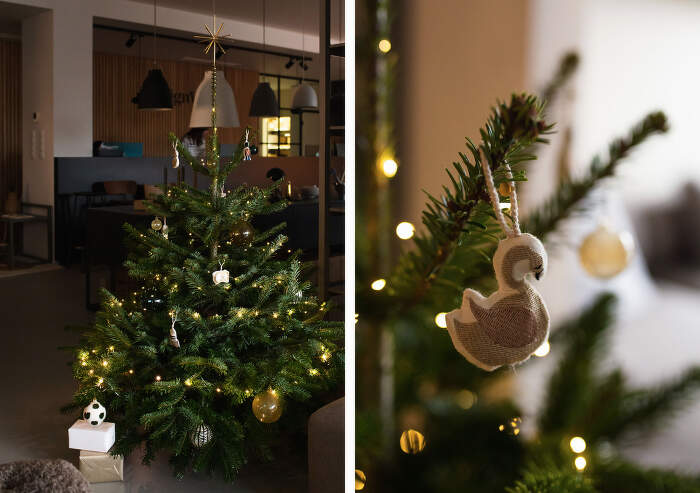 Don't forget to explore more of Ferm Living's range of Christmas accessories to get you in the festive spirit.