There will be no need to compromise between appearance and practicality. Leading Scandinavian design brands like to point out that functional and high-quality furniture for children doesn't have to mean uninteresting in shape or colour. Quite the opposite.
When choosing combinations of shades that are fine-tuned with stylish accessories down to the last detail, you can be guided by one of the selections tailor-made for schoolchildren. It's the accessories or wallpapers that children love to help you choose, and you can let them have a free hand. They will feel all the more comfortable in their newly furnished room.
In neutral tones
If you want your children's room to grow with them into their teens, choose neutral colours that complement the wooden furniture and give the room a harmonious atmosphere. A wallpaper with beautiful illustrations by British illustrator Katie Scott would be a good choice.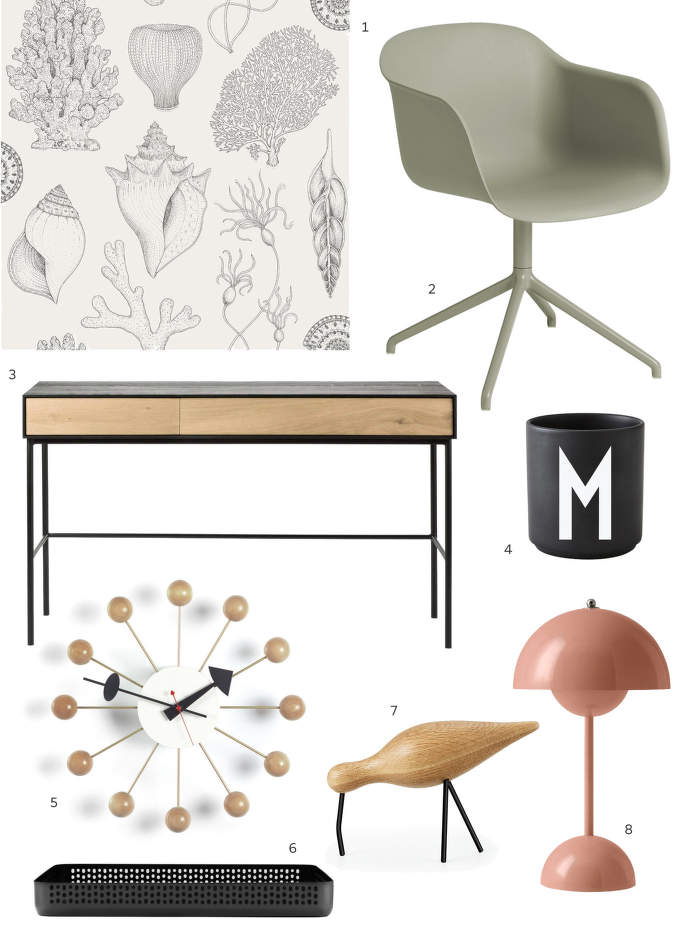 In harmonious contrast
Slightly bolder in colour but spare in pattern, the Igor wallpaper by Sandberg sets the tone for the next selection. It combines light-toned furniture as the basis of the room with more colourful accessories.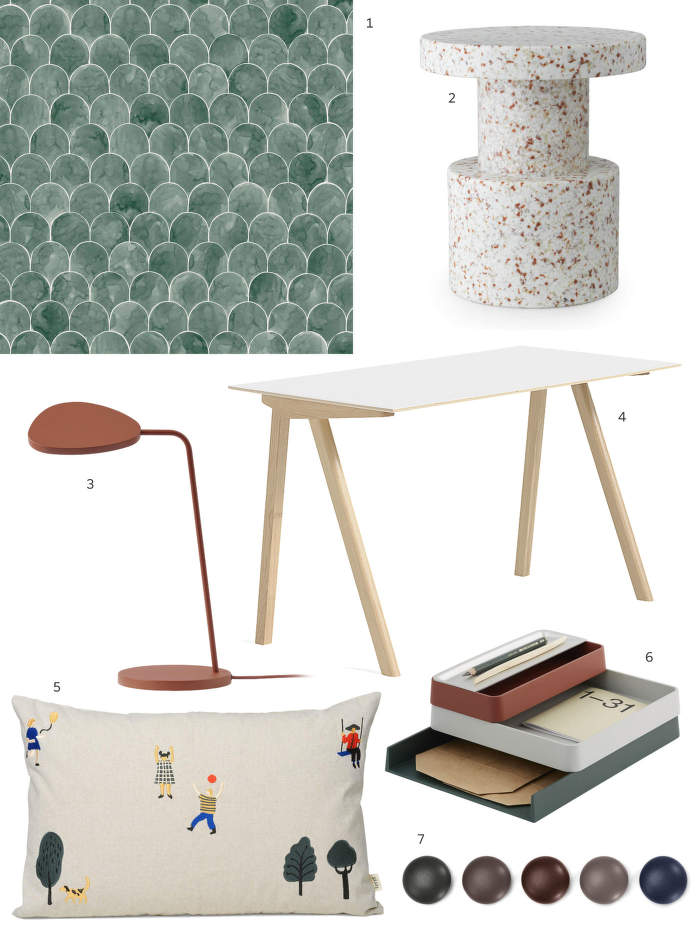 Space Blue
A wallpaper with a print of planets and stars that will delight any little adventurer. Other furnishings will be particularly popular for their practicality - the AAC swivel chair is extremely comfortable thanks to its raised backrest and padding, Buddy combines a lamp and pencil holder, and the JFK desk is complete with pull-out drawers and space to hide all the cables.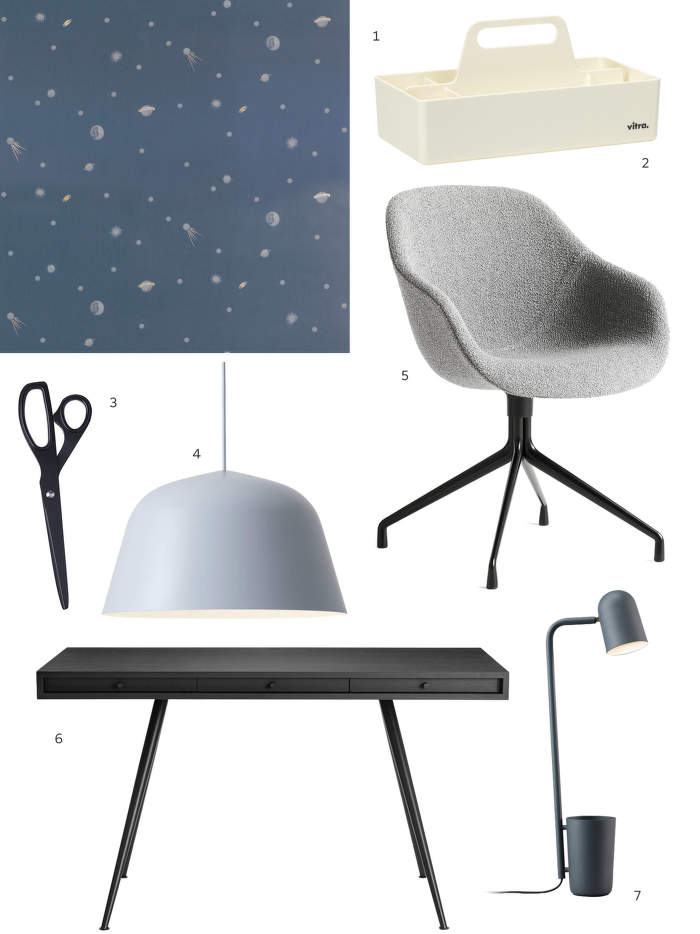 If you have children of different ages, you can certainly also be inspired by some of the preschooler selections and combine furniture to suit your needs. You'll find accessories, wallpapers and children's furniture especially for younger-aged kids neatly sorted in the kids section of our website.