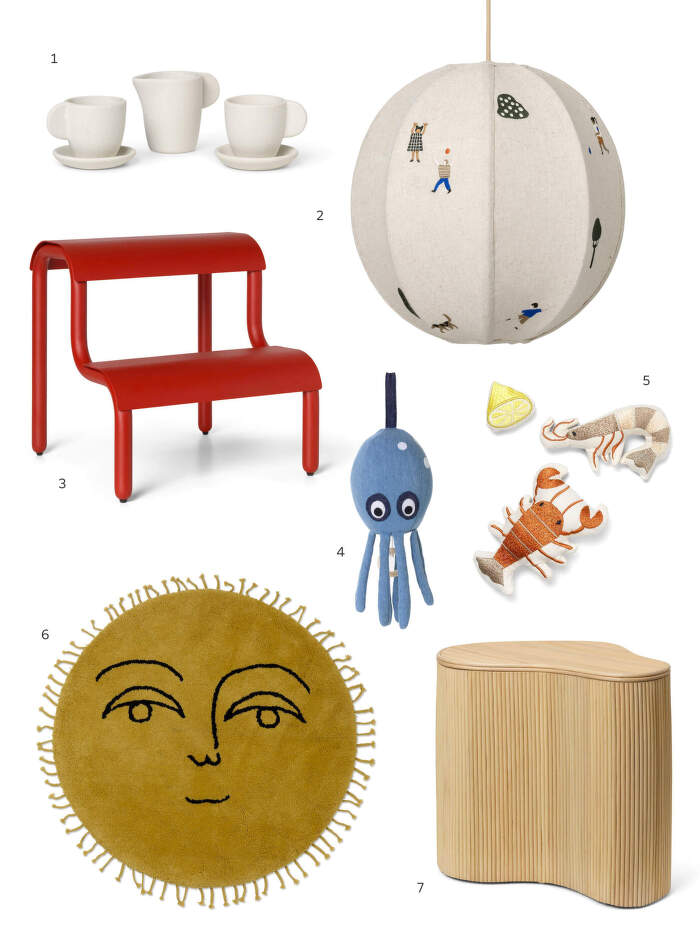 With the new Isola table, the Danish brand Ferm Living uses a combination of wood and rattan to create the characteristic organic shapes. However, natural materials are not its only qualities. The table top is removable and therefore offers storage space underneath – perfect for keeping toys and other small items. It will also look great outside the child's room.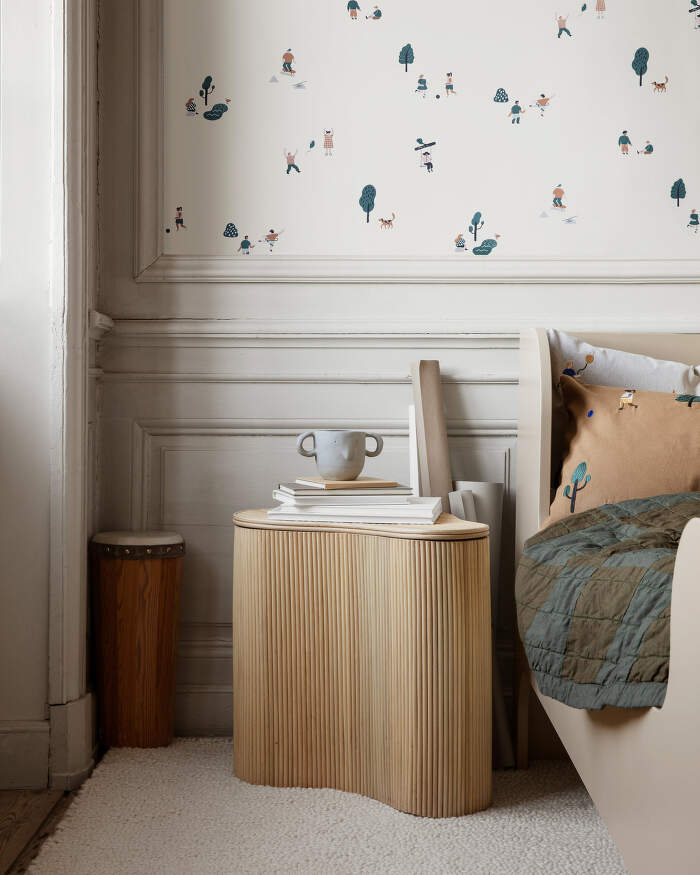 For children or adults, the rugs from the Danish brand are made from the finest materials. New Zealand wool pieces that are soft to the touch and naturally durable, such as those from the Sun Tufted Rug collection with a sun theme or the Arch collection of two-tone rugs, will give your child's room a warm feeling.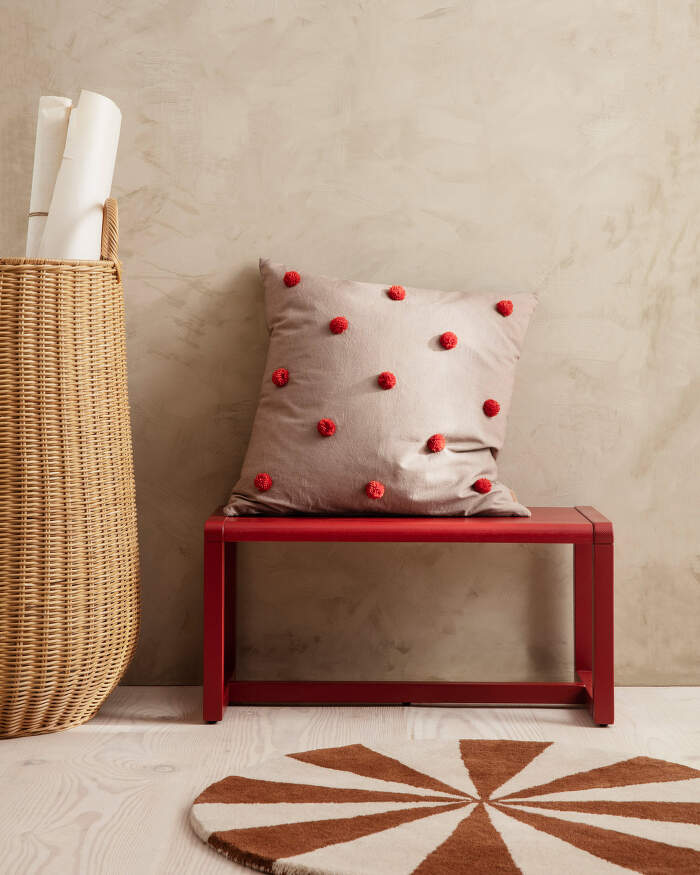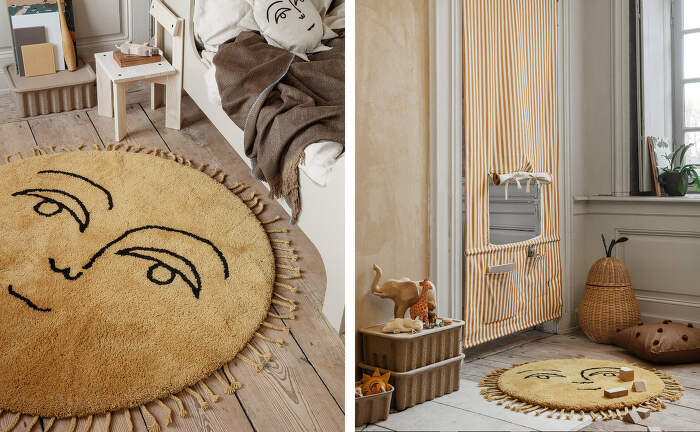 No doubt that these that children will enjoy the most are new toys. Even these are made of quality materials, which give them durability and thanks to their subtle design, they complement the interior beautifully. The very youngest ones will be lulled to sleep by one of the playing stars or cute teddy bears, while the Lee Merino Rabbit Family, made from 100% New Zealand wool, keeps them company. Those a little older can dive into games with a vegetable or sea animal embroidered set or take on the role of a chef with Toro Play Kitchen Tools and a wooden Toro Tea Set.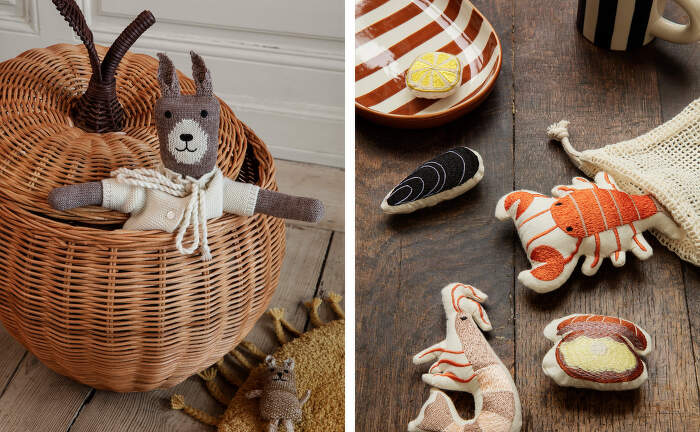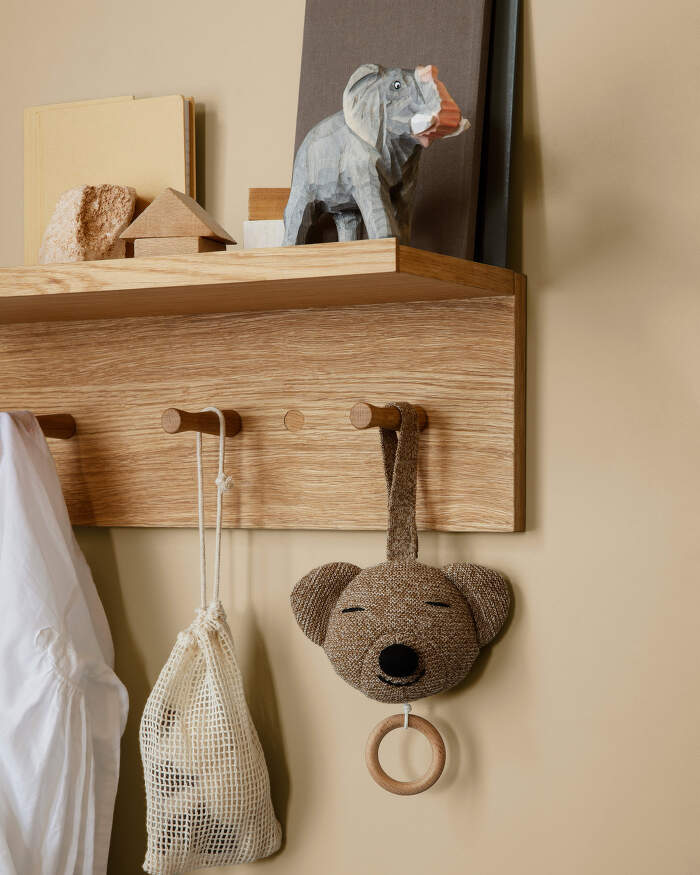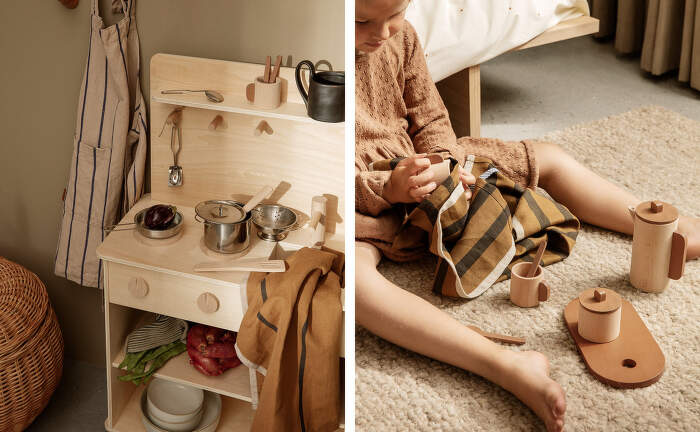 The Up Step Stool will help many little ones to be a bit taller. However, there is more to it than just that. The metal stool can easily become a side table or a place to sit. In addition to the subtle cream or elegant black, you can also get it in bold red.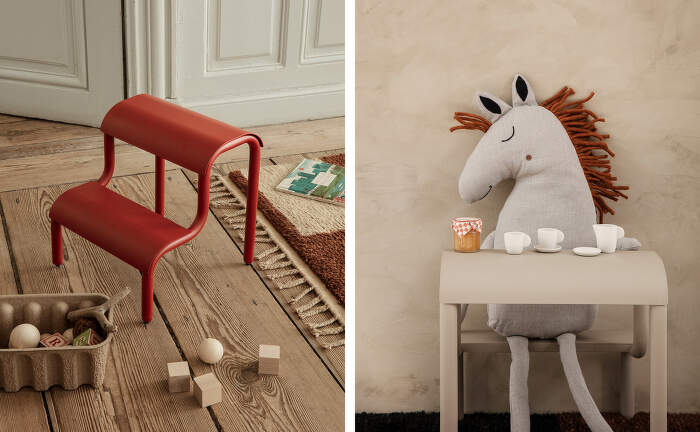 Treat your children to a quality design they will love. In addition to the new products from Ferm Living, explore the remaining range of the best designs for kids.