A place for creativity
From an early age, the nursery should include a table and chair, since this is where the first artistic creations of your little ones will be created. With its small dimensions, the beautiful set from the Mouse collection is suitable for those from the age of two, but even young schoolchildren do not have to give up the cute mouse-ear design. They can do their homework in the comfort of the same set, only in a larger version designed for children aged 6 to 10.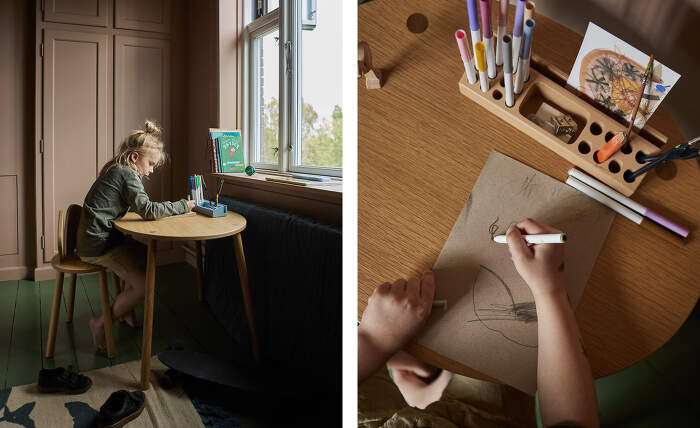 The Mouse collection has become very popular and clearly recognisable for the distinctive shape of its backs, however, its design is very minimal. It perfectly represents Nofred's main values: quality, safety and sustainability. Although it will only accompany children for a few years, the Danish brand believes that it will serve for generations to come thanks to its timelessness and quality craftsmanship. This is also thanks to the aforementioned simplicity, which allows you to place the furniture in any interior, whether it is a child's room or other spaces.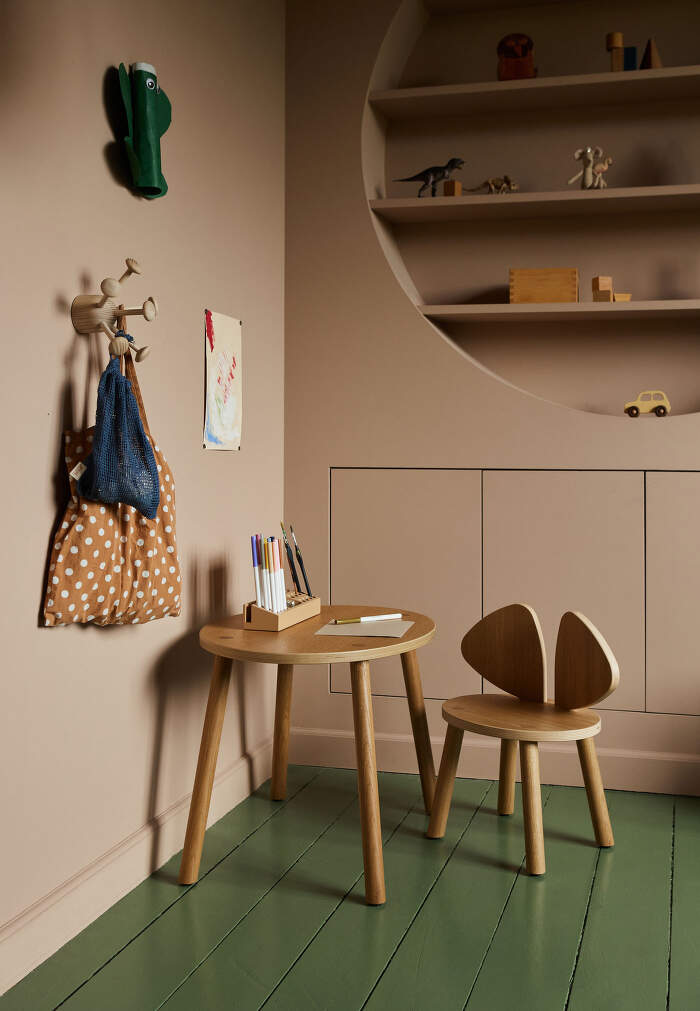 Practical solutions in a cute design
It's no coincidence that you'll find a range of functional accessories in Nofred's portfolio. After all, the Danish brand's intention is to create pretty things that are a natural part of everyday life.
A variety of storage solutions are always welcome in a child's room, especially if their design appeals to both parents and children. The Harbour Doll House, for example, is ideal for play but may also be used as a little cabinet. There are also many hooks in Nofred's collection, with designs that are neither boring nor ordinary, despite the fact that they only serve one purpose.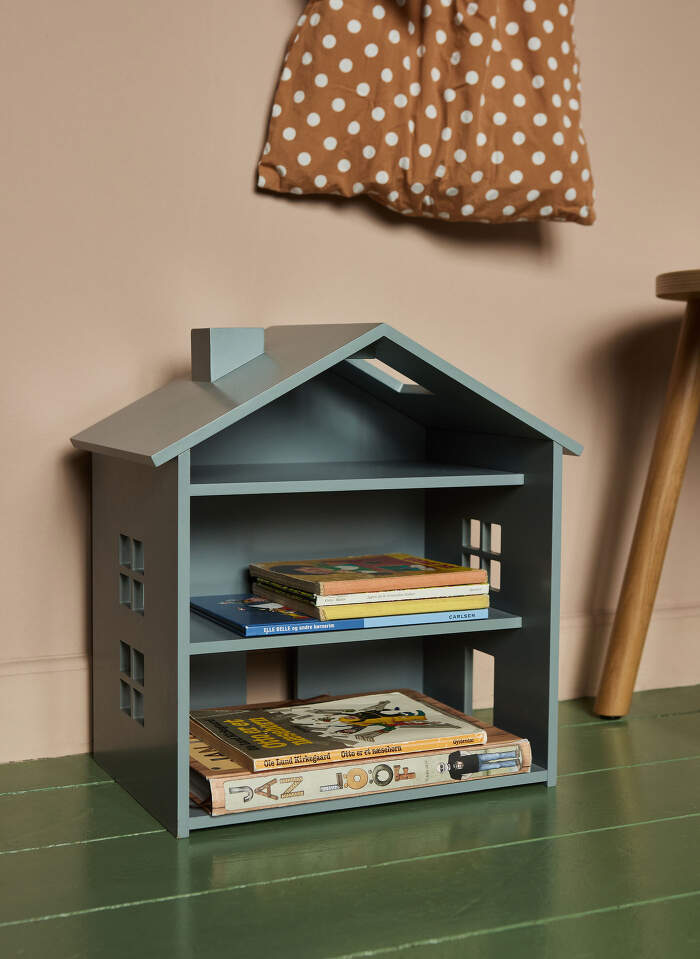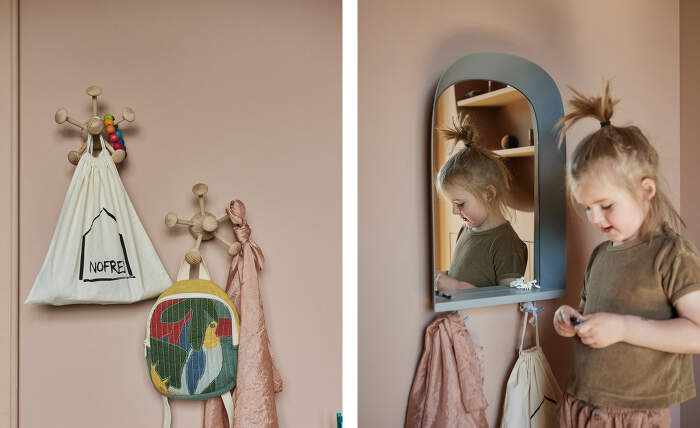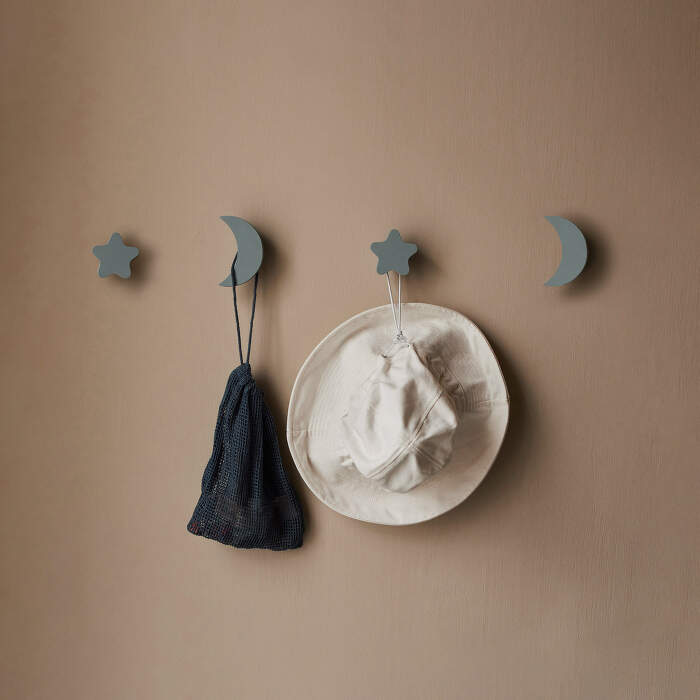 The Cube storage is another example of a multifunctional solution. It will hide many children's treasures inside, while also functioning as a side table or stool. It is easy to carry thanks to holes on opposite sides, yet you may welcome the option to add wheels to make moving it across the house even easier.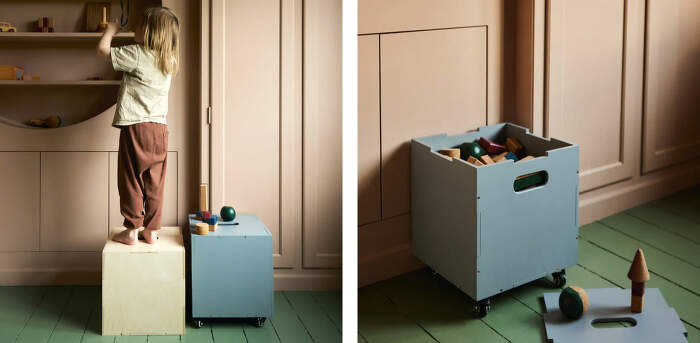 No child's kingdom should be without little things that will make any child lose track of time during playtime or pieces that will make the whole space feel cosy. Even these can be tasteful, timeless and made from quality materials such as wood, cotton or cork. The brand's portfolio offers several options.
For example, the magnetic Noticeboard, complemented by pin magnets in various geometric shapes, or the Creative Cork Building Blocks Set, entertains children while developing their skills and imagination. Whether they are building a cork town or using magnets to display their favourite drawings for admiration.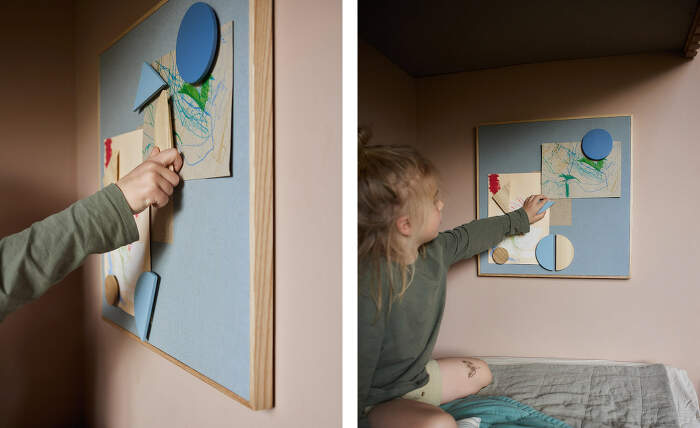 Did this article ignited a spark to make a small or large transformation of your child's room? Feel free to explore the entire range of our new Nofred brand full of children's designs that kids and adults alike will love.