Design icons for the little ones
Did you know that your children can also sit on the iconic Panton chair, created especially for them in a smaller size? Well-crafted furniture that has been tailor-made for children and their needs should form the basis of every child's kingdom. That's exactly what you'll find in the Little Architects collection from Danish brand Ferm Living. The range of furniture made from colourful lacquered ash veneer includes tables, children's chairs and stools as well as practical organisers. The simplicity of the design also leaves room for children's imagination.
The Eames Elephant by Mr and Mrs Eames is also a playful element that children will love. Children's rooms around the world have been adorned with this cute stool for nearly 70 years.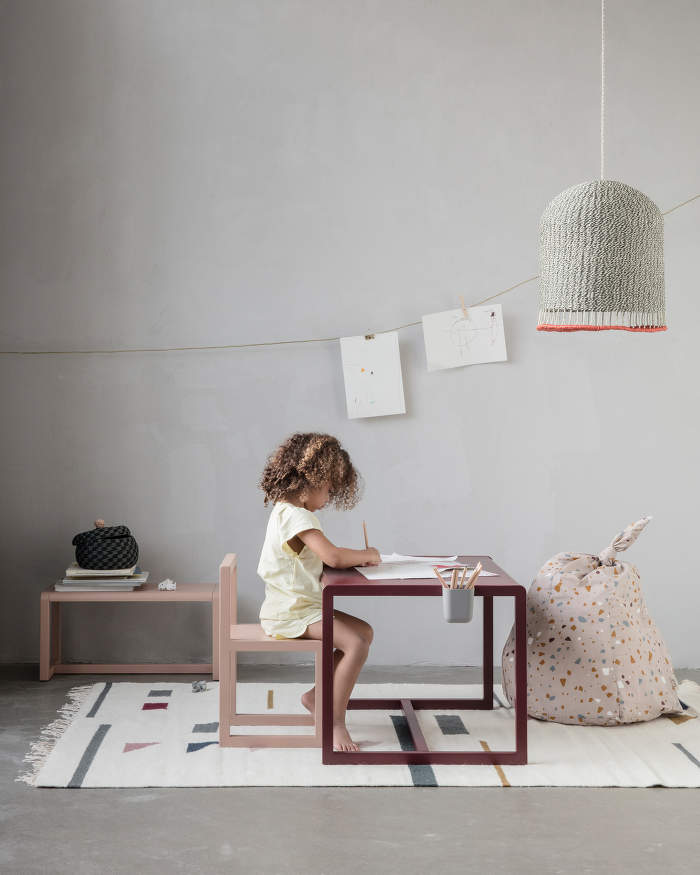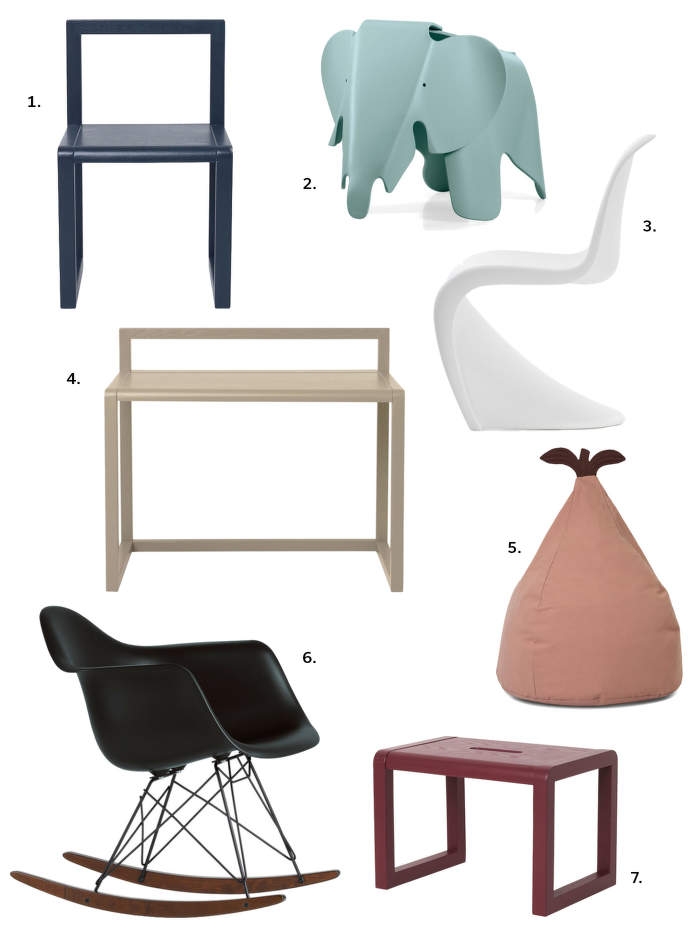 The children's chair from the Little Architect collection by Ferm Living.
Iconic Vitra Eames Elephant home accessory or toy for children.
Children's version of the iconic Panton chair by Verner Panton.
Desk from the Little Architect children's collection by Ferm Living.
Pear sofa bag from Ferm Living in pink.
Eames Chair RAR rocking chair by Vitra.

Little Architect chair by Ferm Living.
Playful with design
In the world of play, children's imagination knows no bounds. The Funkis House by Ferm Living can become your little architect's first ever project or a cosy home for the tiny inhabitants of the room. The Normies from Normann Copenhagen can move in, for example.
If your child likes animals, he or she will love the entire Safari collection from Ferm Living. In addition to a box full of wooden animals, a children's set of dishes can transport little travellers to the far-off savannahs at breakfast time. And after a full day of adventure, the king of animals will keep them company even as they fall asleep. Or jog their memory with a game of themed memory puzzles.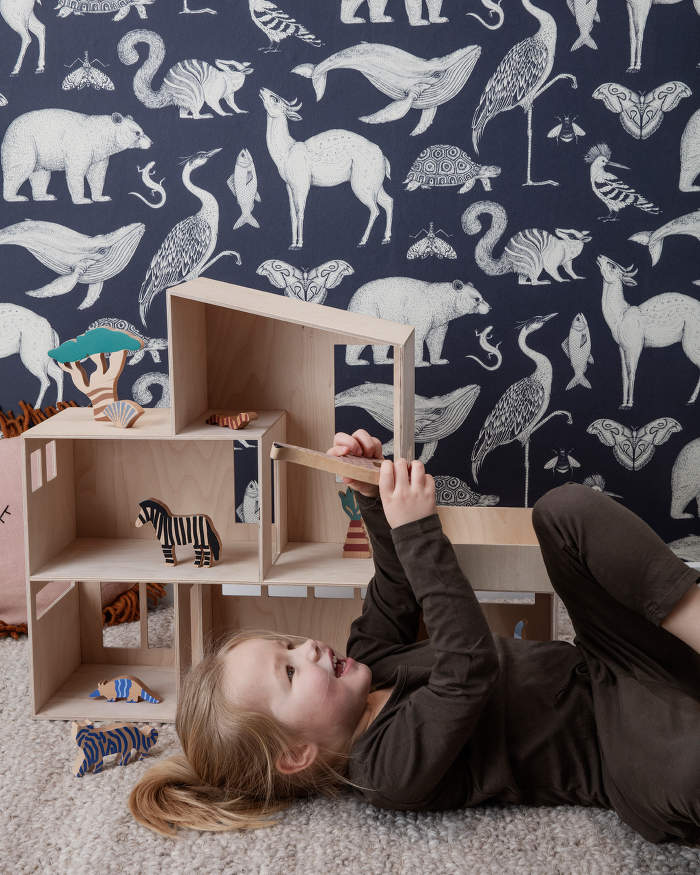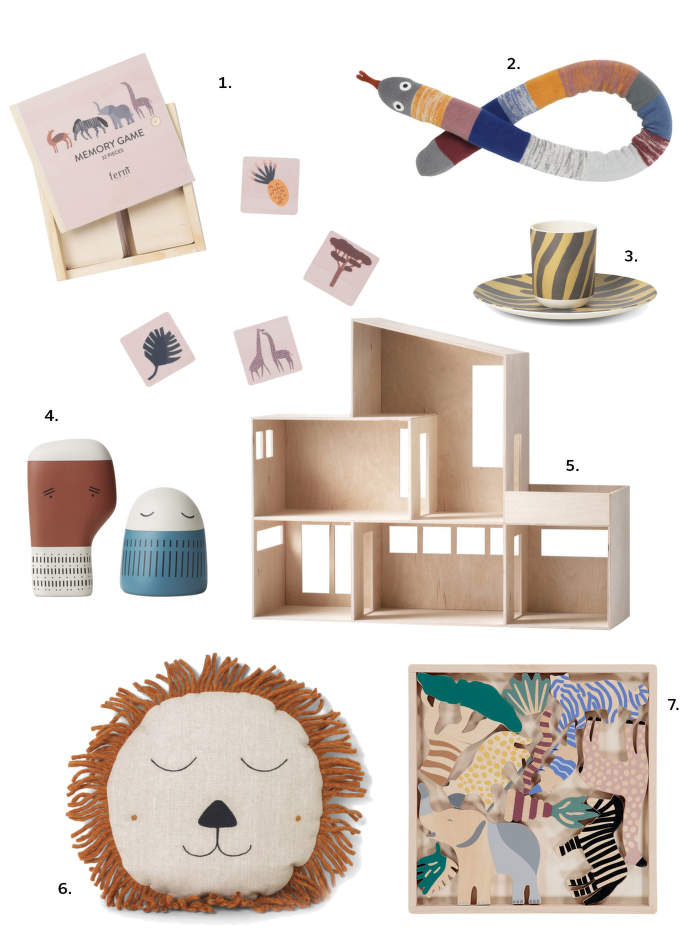 Children's wooden puzzles with animal motifs from the Safari series by Ferm Living.
Mr. Mini Snake pillow in the shape of a snake from the Danish brand Ferm Living.
Bamboochildren's dinnerware set from the Safari collection by Ferm Living.
Playful Normies figurines by Normann Copenhagen.
Wooden house Miniature Funkis House by Ferm Living.
Safari Pillow in the shape of a lion by Ferm Living.
Safari children's set from Ferm iving full of cute wooden toys with animal and plant motifs.
A wall with a story
A world full of cute animal friends and adventure draws children in through the children's non-woven wallpapers. Illustrated ones bring the right fairytale atmosphere and a feeling of cosiness to a child's room. Just decide whether the children will be kept company by cute pandas, forest dwellers or, on the contrary, take a trip to the sky with a wallpaper full of flying balloons from the Newbie collection by BorasTapeter?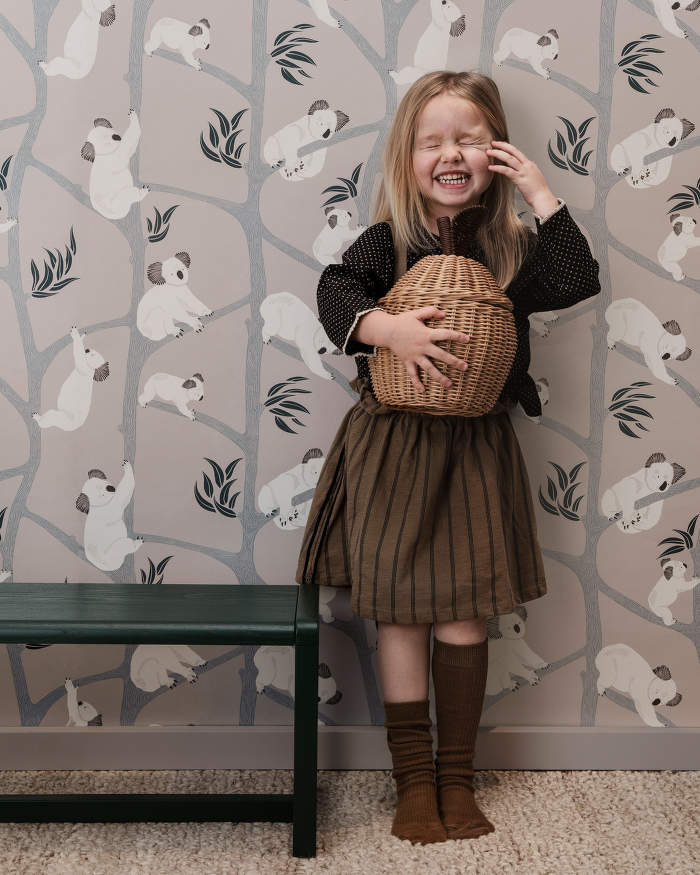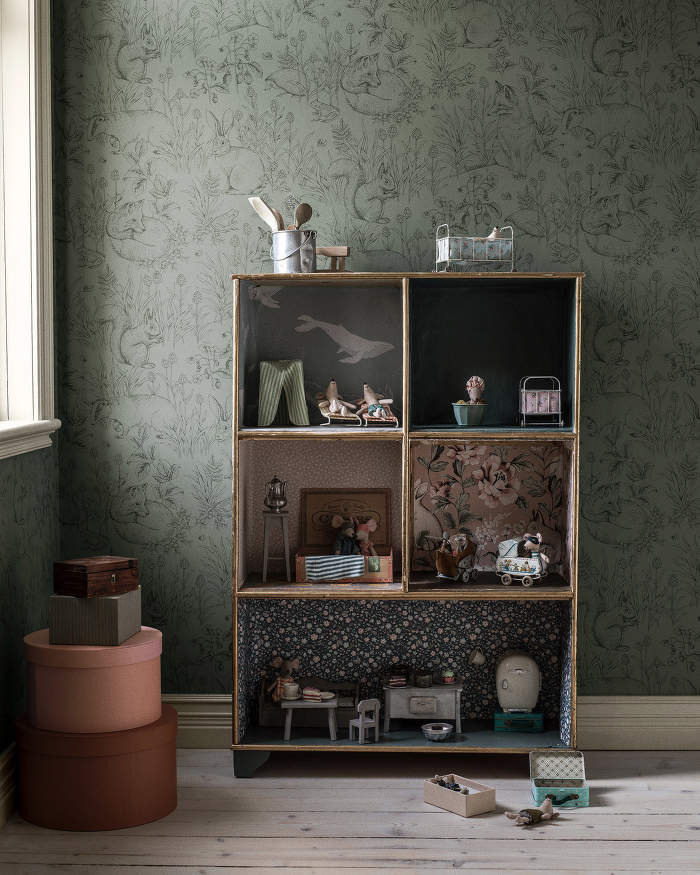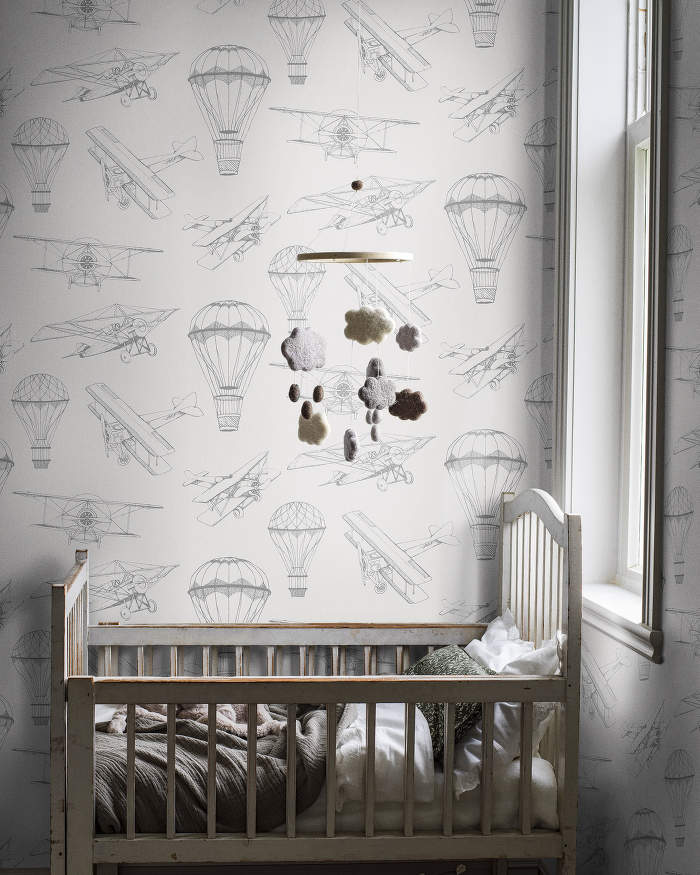 Whether you've decided to take it from the ground up and get into wallpapering or to enliven your child's room with just a few designer pieces, you'll find the right ones in our range of cute-themed children's furniture and wallpapers.