According to the brand, everything starts with a feeling, intuition or a combination of memories, beliefs and experiences. They are not afraid of the initial elusiveness that sets the tone for product creation, quite the opposite. Together with the functionality of the object, it is this unique connection that makes for an distinctive design. Every piece created in this way is admired and viewed by several pairs of very critical eyes. Nothing comes out from Ferm Living that the designers do not stand behind.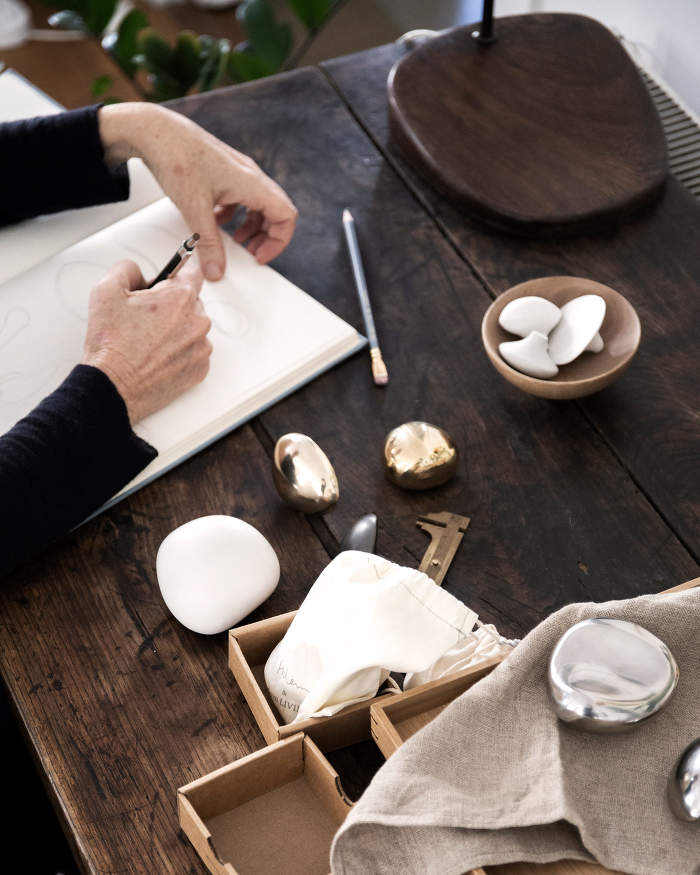 The brand's in-house design studio is responsible for continuously creating a certain recognisability and character of Ferm Living. Which allows to build on history and reshape existing collections with a contemporary perspective. But at the same time, the brand is not limited to its in-house team. It often seeks out external designers for collaborations, whose philosophies and values align with those established for Ferm Living, where they bring a fresh breath of inspiration.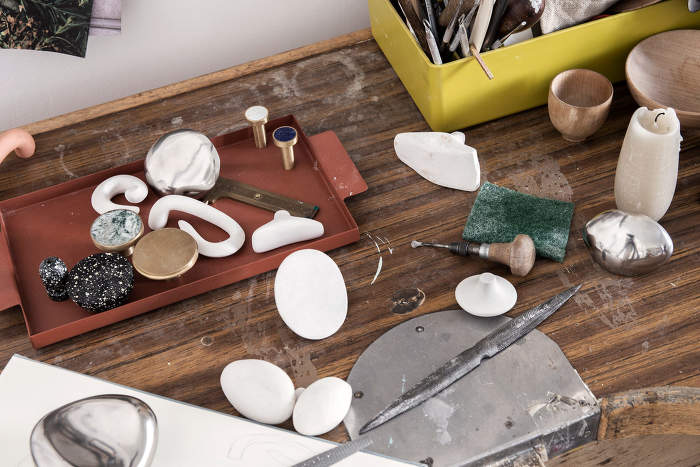 The adornment of everyday life
One such example is the collaboration with award-winning Spanish designer Helena Rohner. The unmistakable aesthetic sensibility she imprints on her jewellery and other designs is in the spirit of organic shapes and nature in general. Her pieces can be found from Spain to Japan and Australia.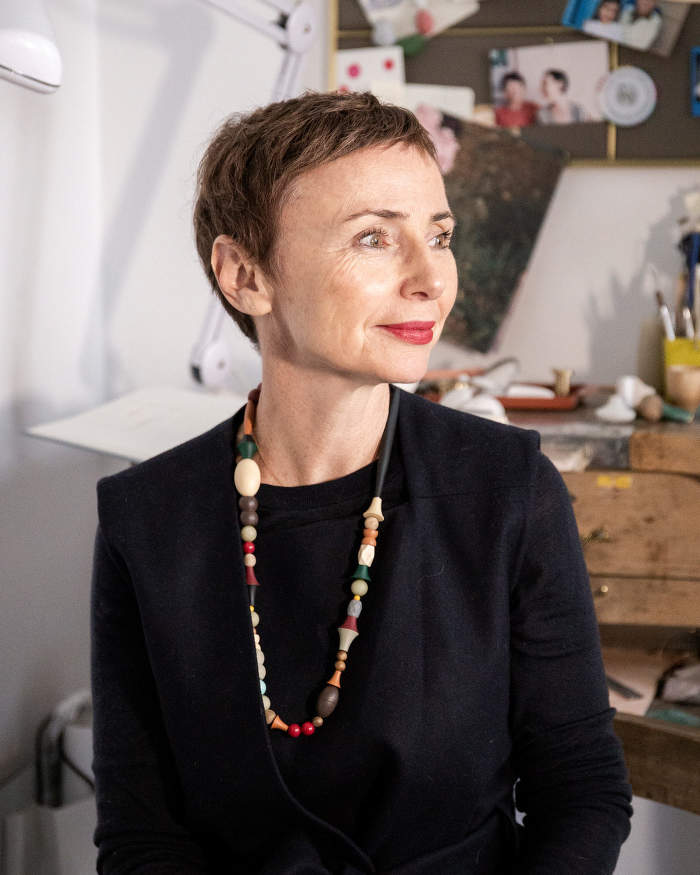 Her jewelry career also inspired designs for Ferm Living. The Helena Rohner collection of hooks is meant to resemble large pieces of precious metal that can decorate any surface like a jewel. It was the designer's primary intention – to create something unusual and elevate the everyday use of the object. The organic shape, characteristic of her work, also ensures a comfortable grip.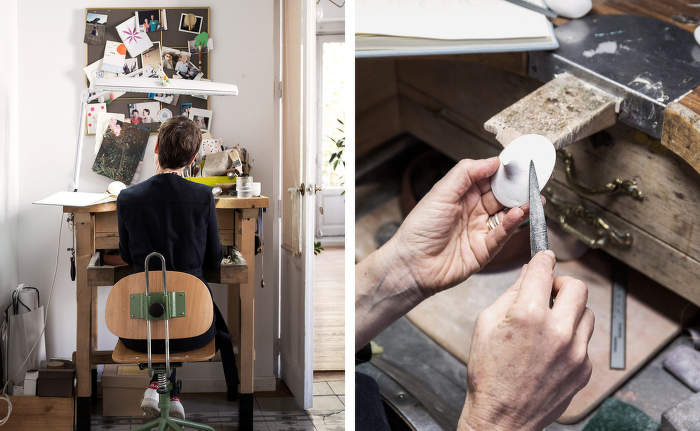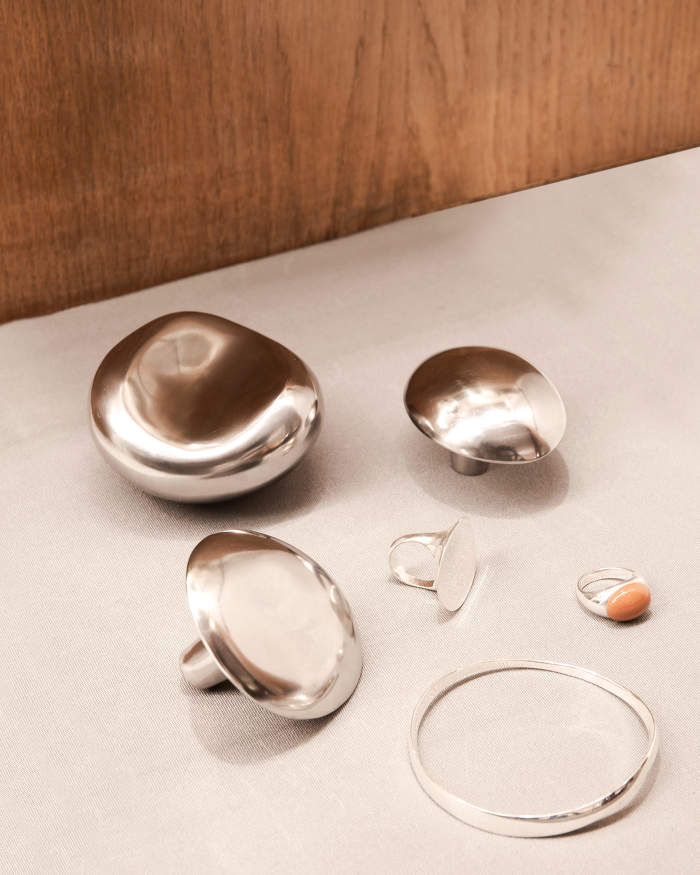 Side by side at the birth of thoughtful design
Helle and Jonas Herman are partners in their personal life as well as in their professional one. Together, they form design duo Herman Studio, which stands behind one of the Danish brand's key collections – a line of chairs with the not-so-surprising name: Herman.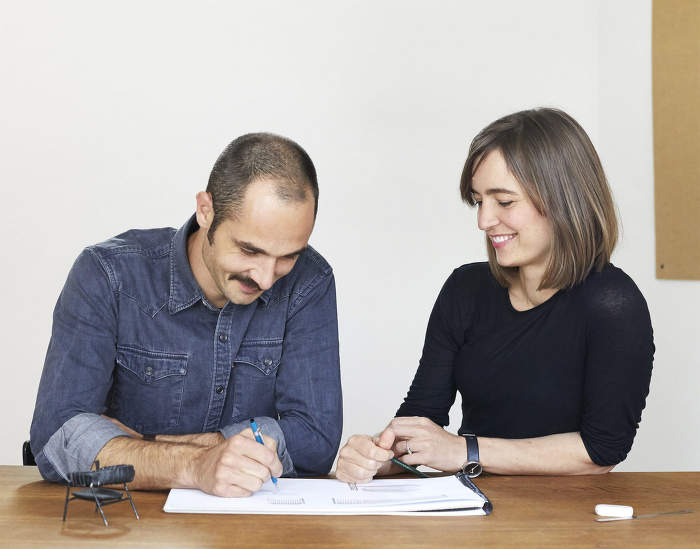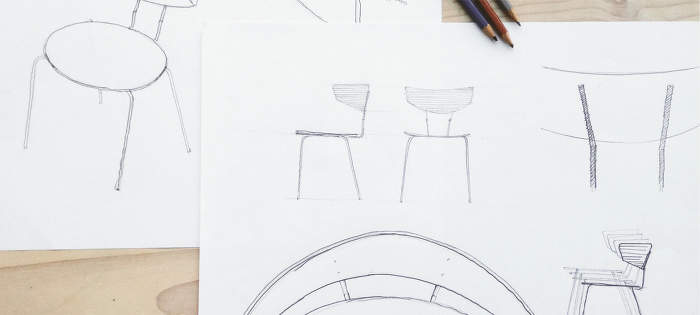 According to the couple, a chair is one of the most interesting objects to create as it requires careful tuning of various parameters. It can thus illustrate the approach to the work process that Helle and Jonas adopt, where sketching, modelling and prototyping are in natural interaction. Their studio is also a workshop. Indeed, the couple believe that it is the combination of working methods that brings new creative associations and pushes the development of a design piece further. In this case, to a chair with a recognizable yet unforced design.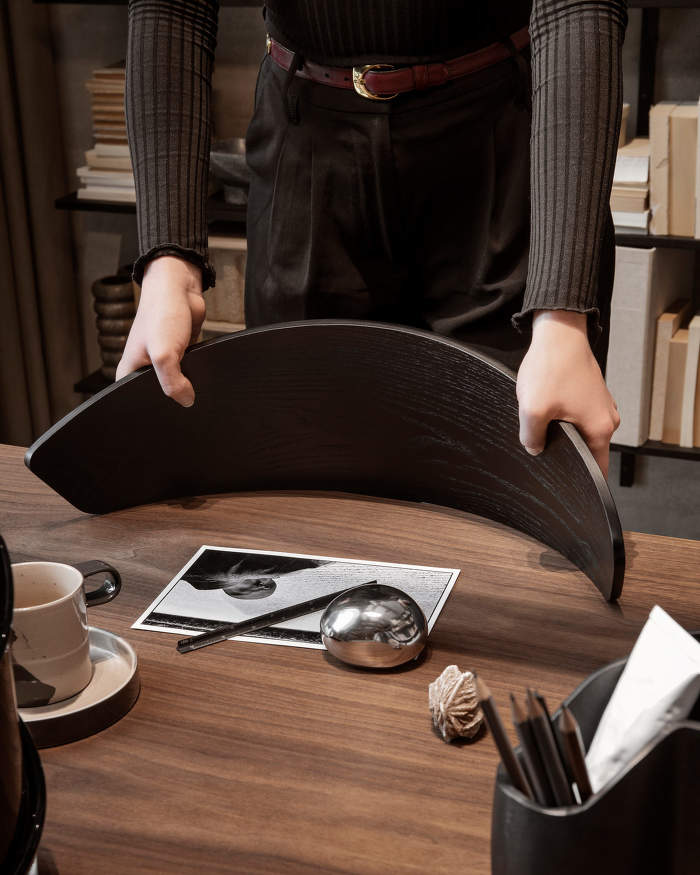 Focused on nature and detail
Plants and animals depicted with painstaking precision seem to come to life under the hands of illustrator Katie Scott. In her London studio, the British artist translates her fascination with nature first onto paper, where the journey of her drawings continues to the final product – from fascinating children's books to silk scarves to unique non-woven wallpapers.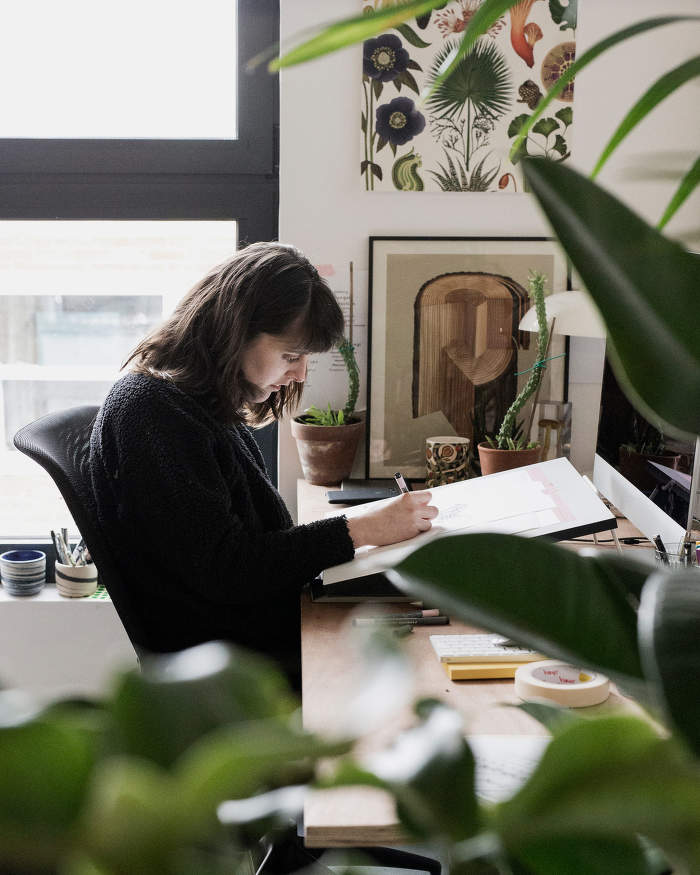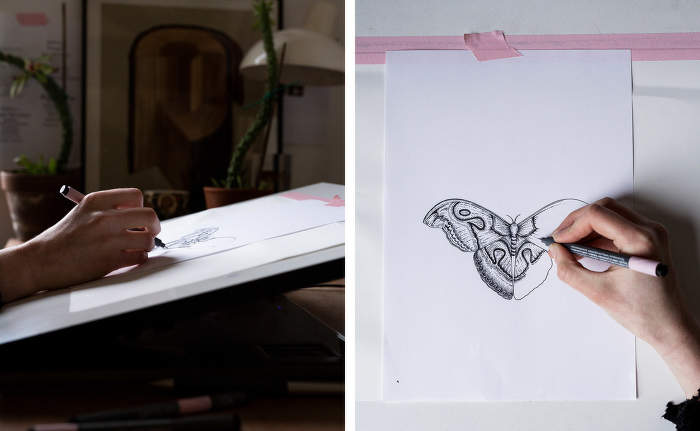 The latter mentioned rank alongside other Ferm Living designs with whose aesthetics they are perfectly in line. With its neutral palette and moderately illustrated motifs, the Katie Scott collection offers wallpaper for for the children's room and other corners of the home. Katie describes her work as follows:
"My initial sketch was very rough, just defining an area for each animal, tree and other elements. Only then did I research specific species that would fit the space. I've learned that no matter how happy I am with the first sketch, there is always an amount of flexibility needed to balance the overall design through ongoing changes."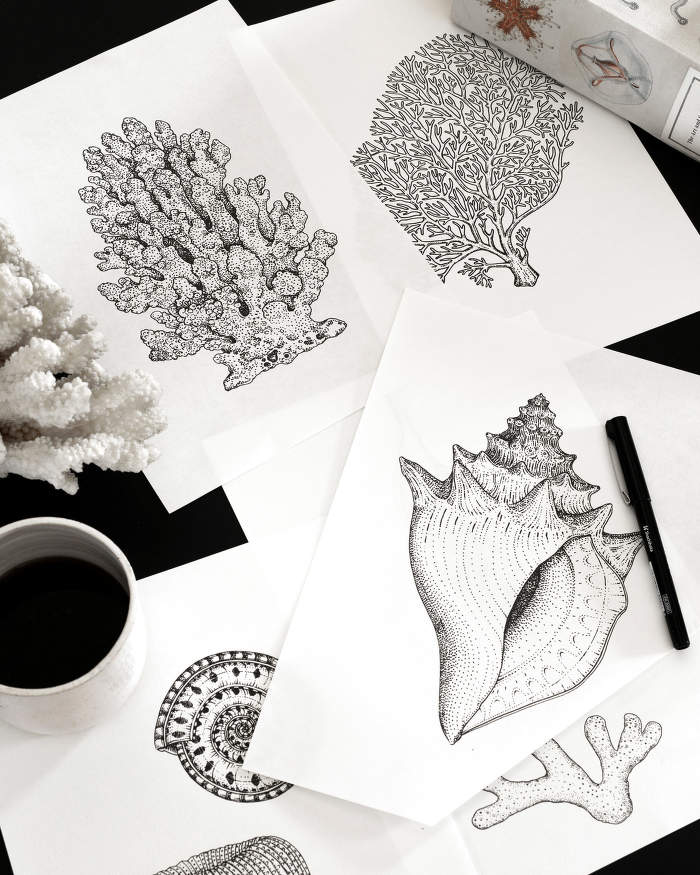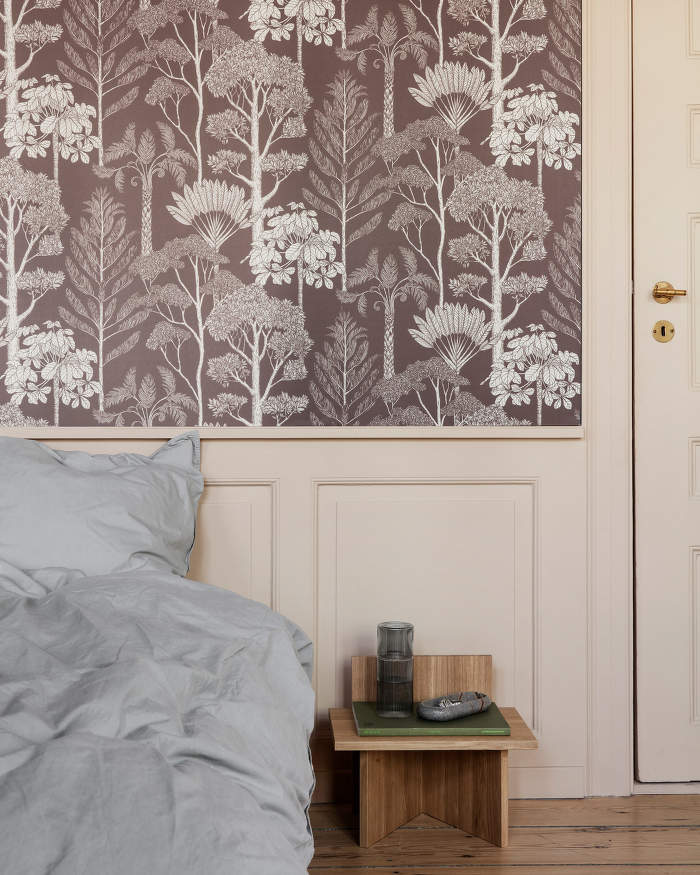 Even though each of the products or collections listed come from different authors' hands, they ultimately come together in perfect symbiosis in the Danish brand's portfolio. It is precisely because of this that the entire range retains its own character and is recognisable at first glance. See for yourself and explore the range of Ferm Living in its entirety.