Bringing joy to children since 1972, the Flexa brand now extends the DesignVille portfolio with its diverse range of children's furniture, accessories, and toys. Before you get swept up in the selection of pieces for the little ones, get to know the philosophy and story behind their creation.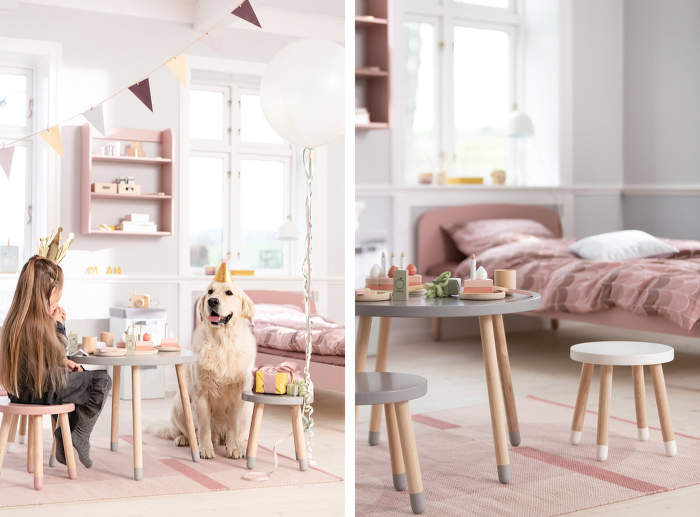 The Danish brand's name refers to the initial idea of creating designs that, thanks to their flexibility, will accompany children throughout the day, as well as at any age. The portfolio is therefore built around three categories – sleep, play, and study – so that the pieces grow with children.
In doing so, it draws on both a rich understanding of children's needs and the tradition of Scandinavian design. The result is high-quality furniture that focuses on safety, functionality, and durability. Aesthetics, reflecting the timelessness of the Nordic style and children's playfulness and creativity, play an equally important role.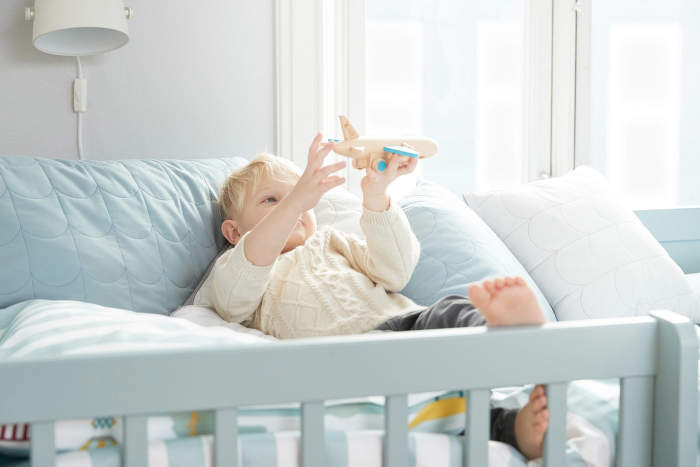 A perfect example is the Popsicle collection. Inspired by a popsicle, designers from the renowned Herman Studio decorated the subtle furniture with rounded lines and elements painted in rich pastel shades of pink, blue and green. Like a real popsicle, the Popsicle collection becomes a symbol of a joyful childhood.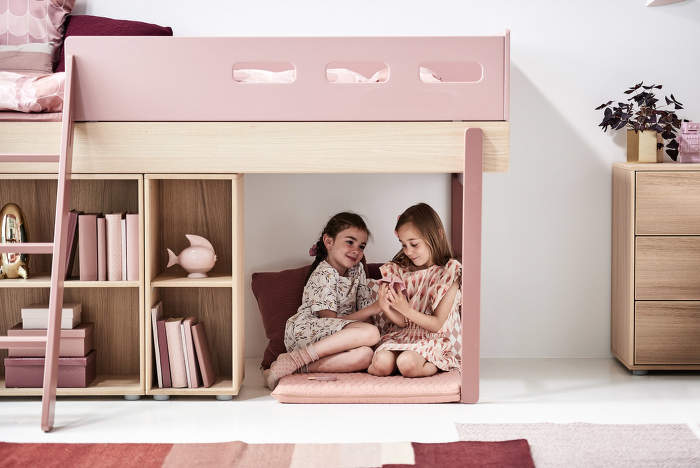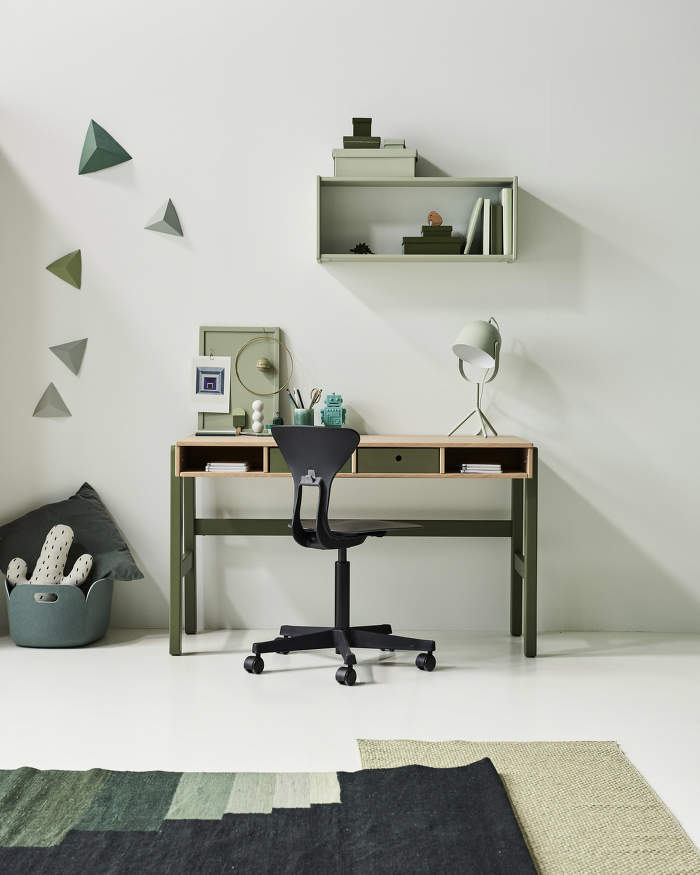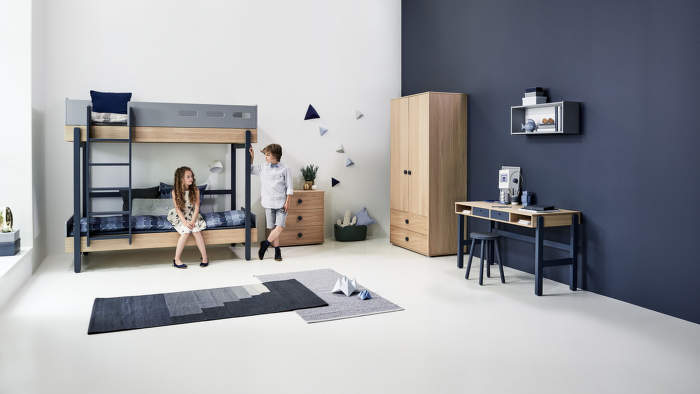 Into dreamland
It is the centrepiece of every child's room. A place where children can play during the day and dream peacefully at night. We are talking about a children's bed, which can be found in the Flexa portfolio in a wide range of designs, from a cot for the little ones to a bunk bed that will become a shared haven for little siblings. Look for minimalist classics in the Classic collection, playfulness in the Popsicle range, and a beds with practical storage space in the Freja collection.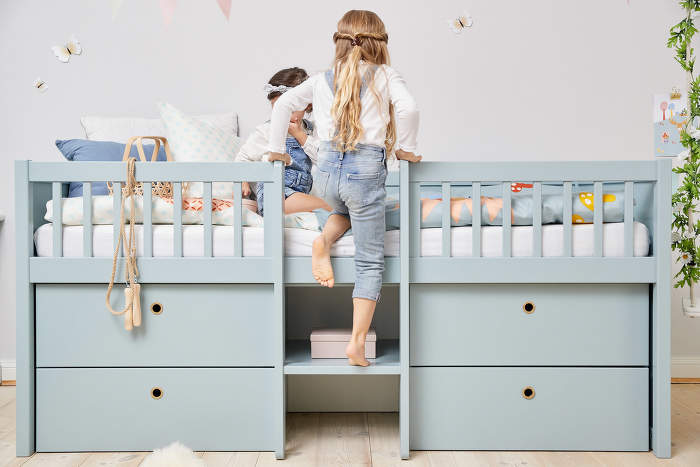 For toys and clothes
Parents will especially appreciate the ample storage space. However, the cabinets, chests of drawers, and shelves from the Danish brand's range are sure to excite even the children themselves. Even in this case, designers have not forgotten the needs of the little ones in addition to the required practicality.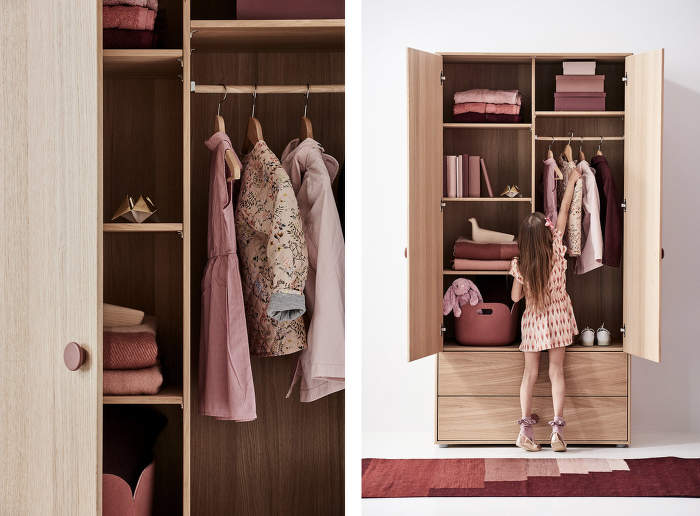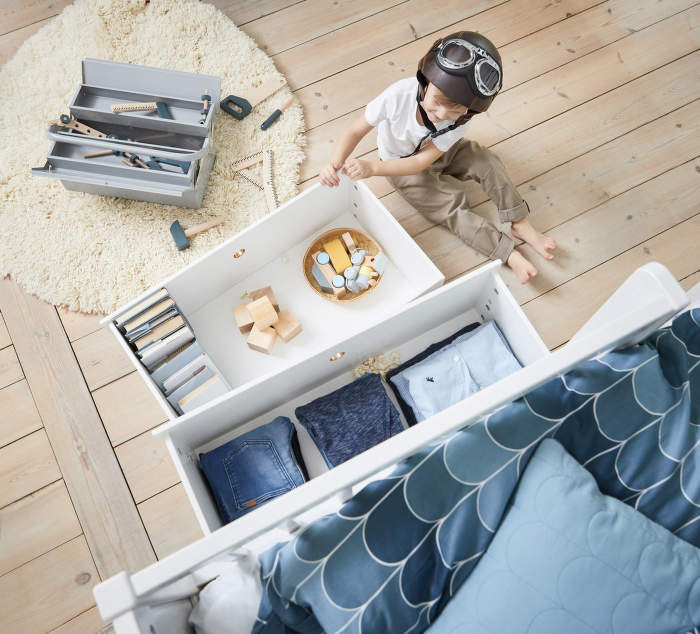 More than design accessories
No children's room would be complete without toys. The ones from the Play collection will keep the kids entertained throughout the day while developing imagination, fine motor skills, and social skills. The toys are made of wood and covered in colours that make them perfectly match the aforementioned furniture.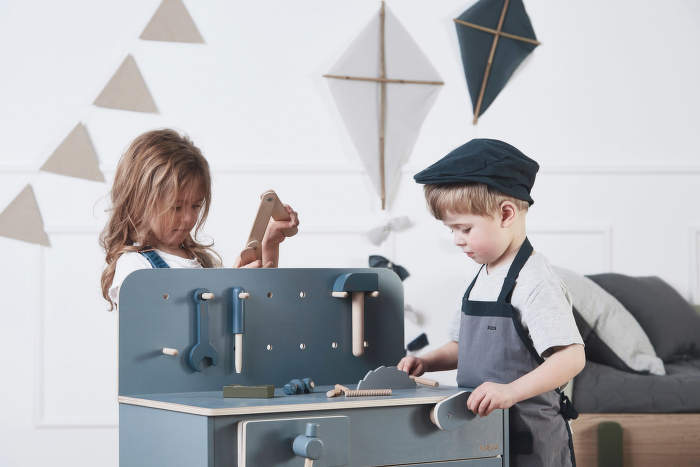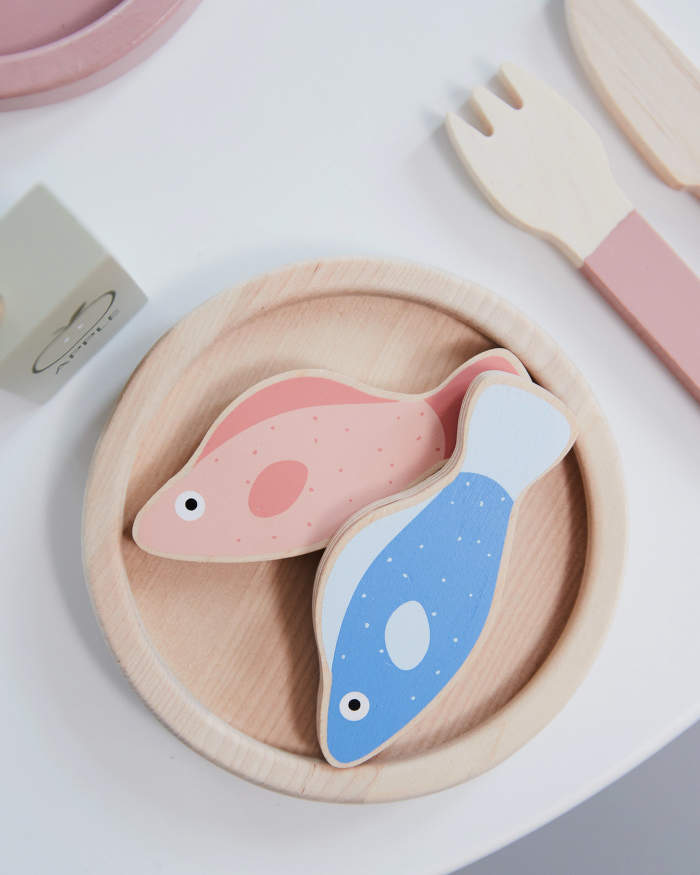 Creating a safe and stimulating space for your little ones will be even easier with the latest addition to our portfolio. You can start by exploring the new category: For Kids, where you'll find all the children's design items neatly arranged.