Although even such prominent figures of modernism were certainly aware of the value of their designs, what was more important to them was the role that design played in everyday life. Even then, designers were already creating incredibly versatile and visually expressive furniture that they wanted to make as accessible as possible to ordinary people. This was the main mission of, for example, Charles and Ray Eames, who had a wide range of uses and convenient features in mind. They thus became pioneers not only in the visual aspect of design, but also in its philosophy. Although it never ceases to fascinate us, it's no wonder that even a seven-decade-old design proves its validity and genius in homes today.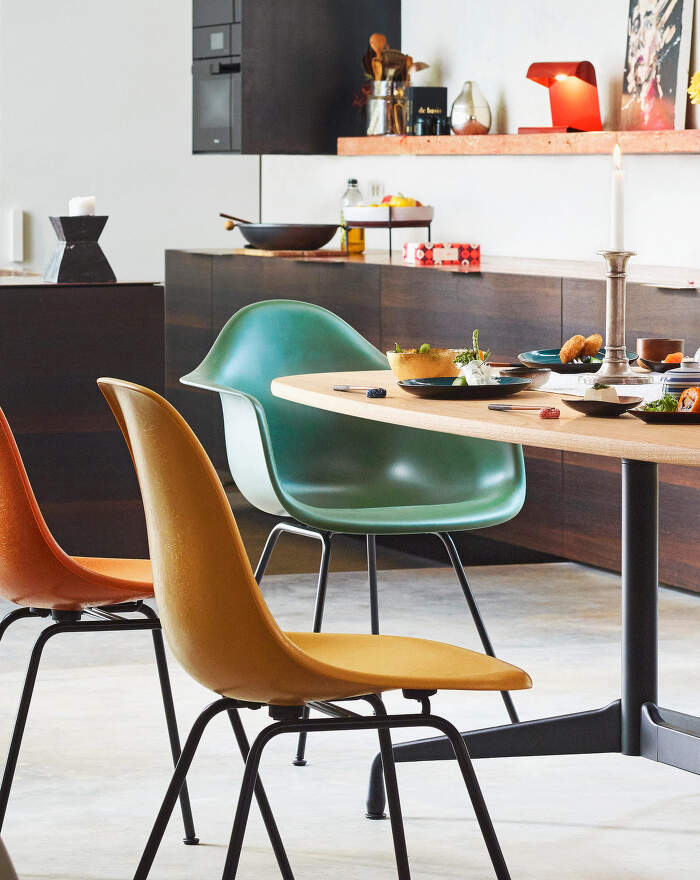 One example for all is the Vitra chairs from the Eames Plastic collection, which perhaps need no introduction. We'll just mention that the most affordable option is the one with a metal base and seat without arms, but even the one with arms is around ten thousand. It's up to you which shade you opt for. Also an affordable option, and available in several colours, is the iconic Panton chair, which is synonymous with the seating revolution. Its bold design inspired many later designs in the history of console chairs.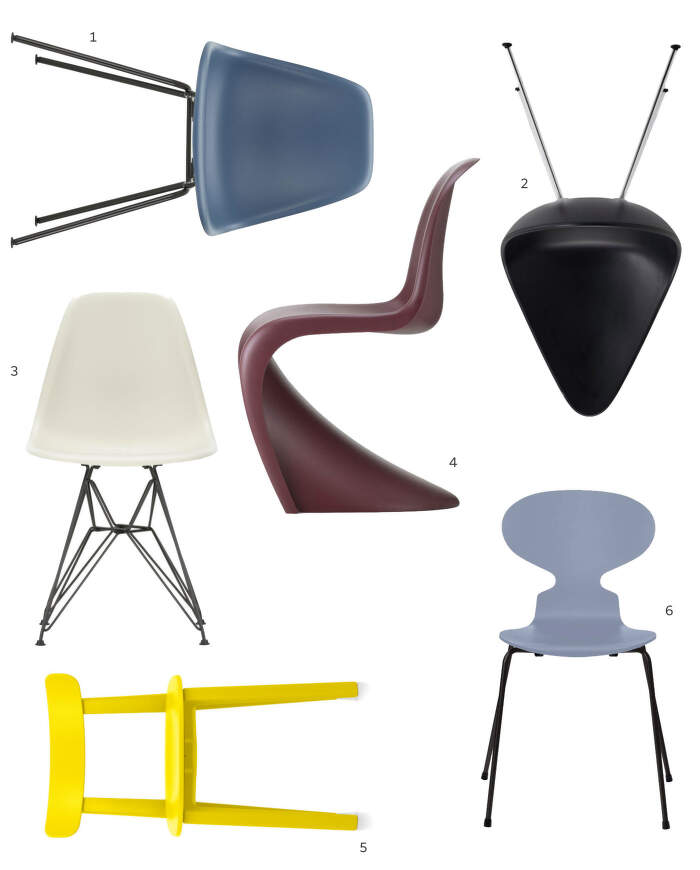 Last but not least, we cannot fail to mention an absolute classic among dining chairs - the design by Arne Jacobsen. The legendary Ant collection offers countless seat and base designs that can also be combined very well. In addition, the Drop chairs are also among the more affordable options, for example in monochrome versions.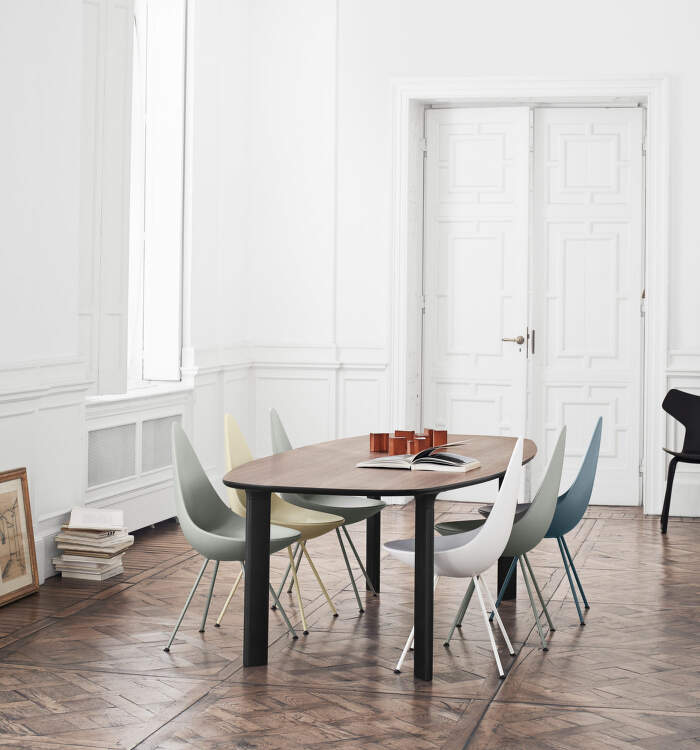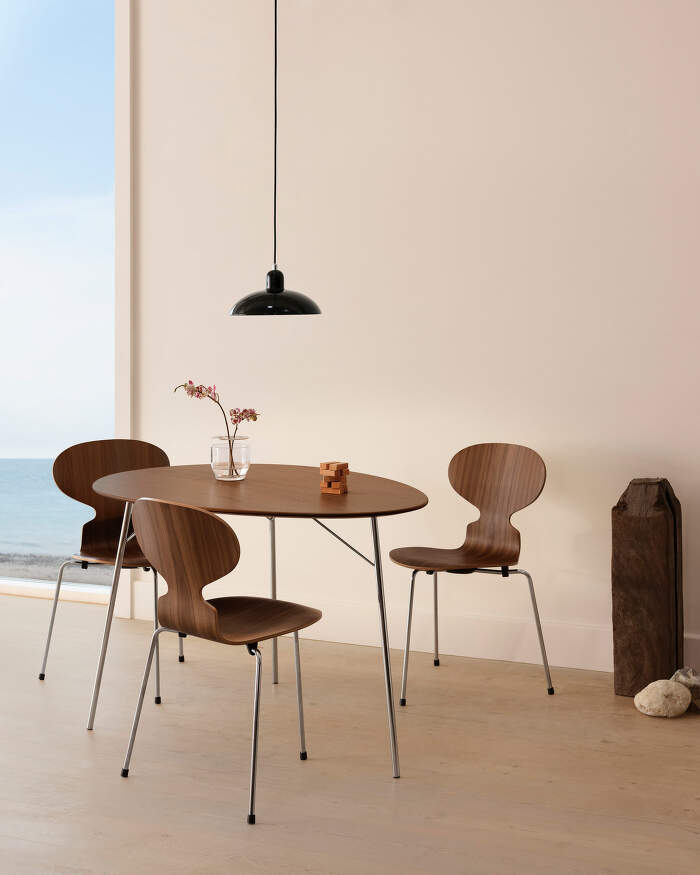 More design features that won't break the bank
The dining chair category also offers more affordable options from contemporary designers, which is why we've included this bonus selection. You may be interested in the wide range of chairs from the AAC collection, Form or the popular Visu collection, not only in pastels.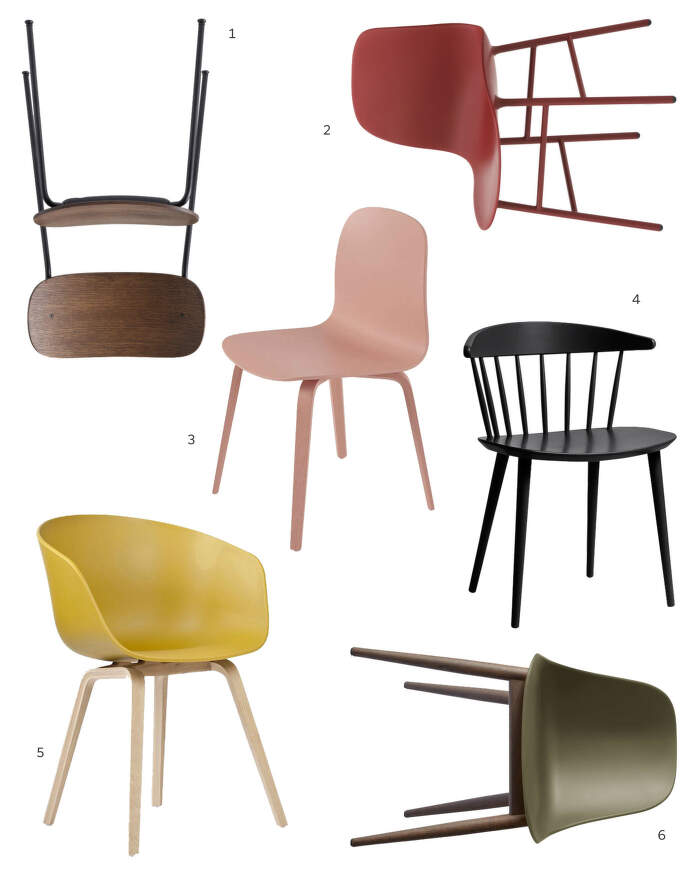 If you're thinking of taking up permanent residence with one of the design icons but are having a hard time deciding, we have great news. They go very well together, so you can combine them as you please.