Menu Carrie
Although the Carrie lamp was born from the idea of bringing a warm atmosphere to the frosty evenings of the long Nordic winters, its light, which is dimmed by a milk glass shade, can also be appreciated in summer, when it finds its place in the garden or on the terrace. The designers at Norm Architects have given the lightweight portable lamp their own distinctive signature of thoughtful minimalism.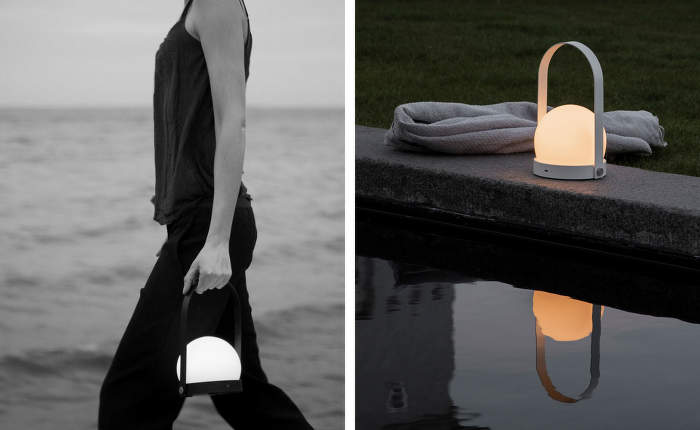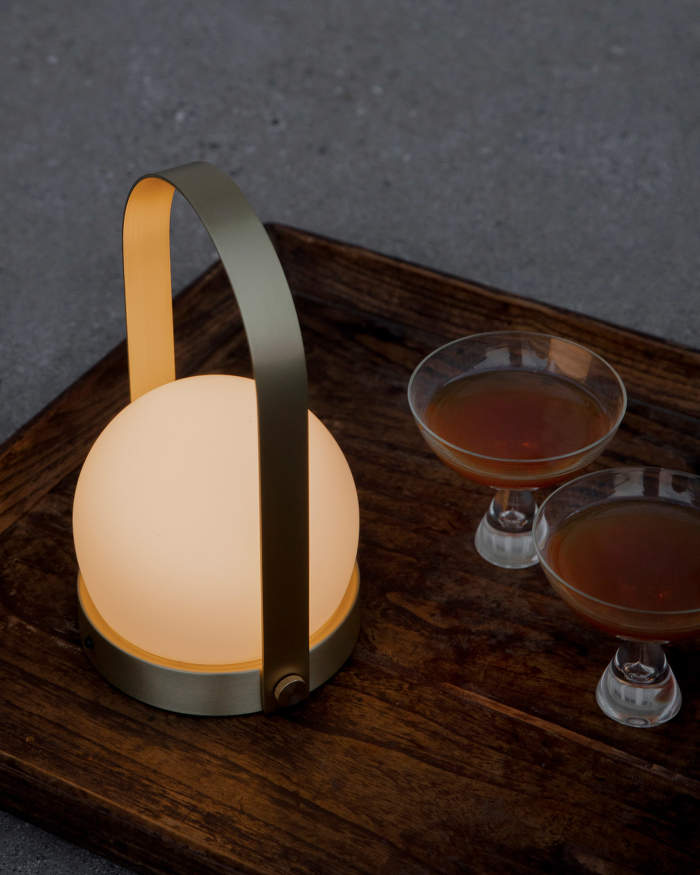 &Tradition Flowerpot
Representatives of the compact, portable design can also be found in &Tradition's iconic Flowerpot collection. The playful design was born in the hands of designer Verner Panton out of a desire to create objects that are not just functional home accessories, but can evoke feelings. The colour palette, full of rich shades, is also in this spirit. It was also thanks to them that the luminaires designed in 1968 became one of the most iconic pieces of post-war Danish design.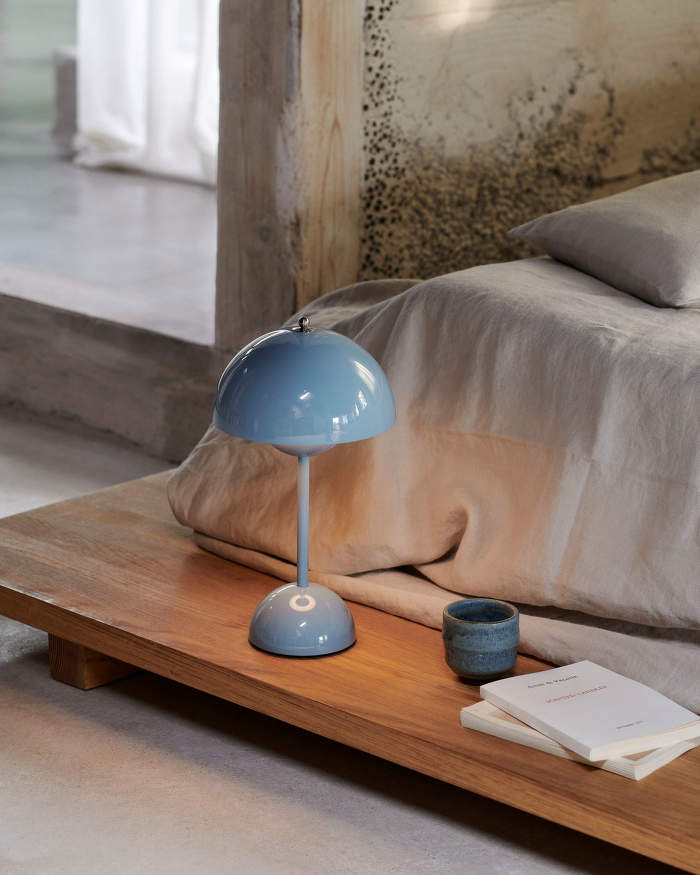 &Tradition Setago
The Spanish word for mushroom, "seta", refers to its small size and its shape, while the suffix "go" suggests that you can move this lamp around without limitations. The Setago table lamp was designed by Spanish designer Jaime Hayón for the Danish brand. His signature playfulness and originality are reflected not only in the aforementioned mushroom-shaped curves, but also in the colour combination. The elegance of the whole design is added by the golden dimmer, which allows you to adjust the intensity of the lighting to specific needs.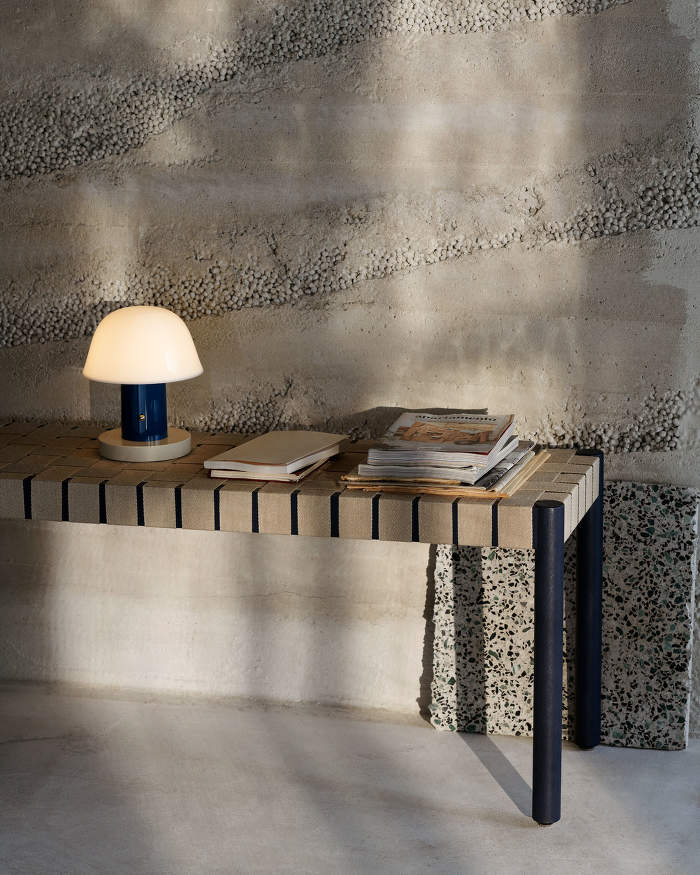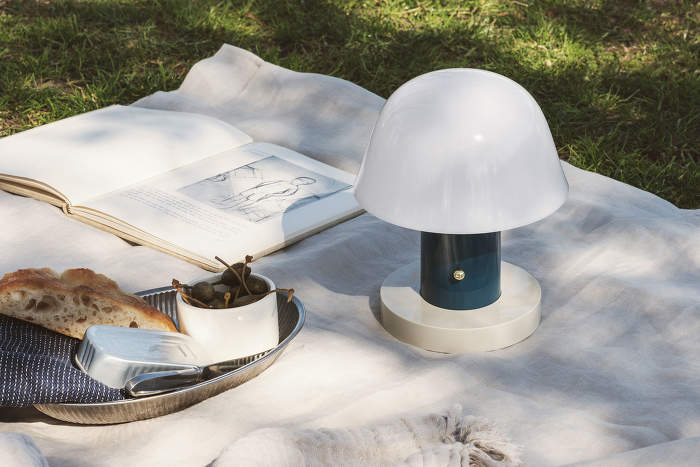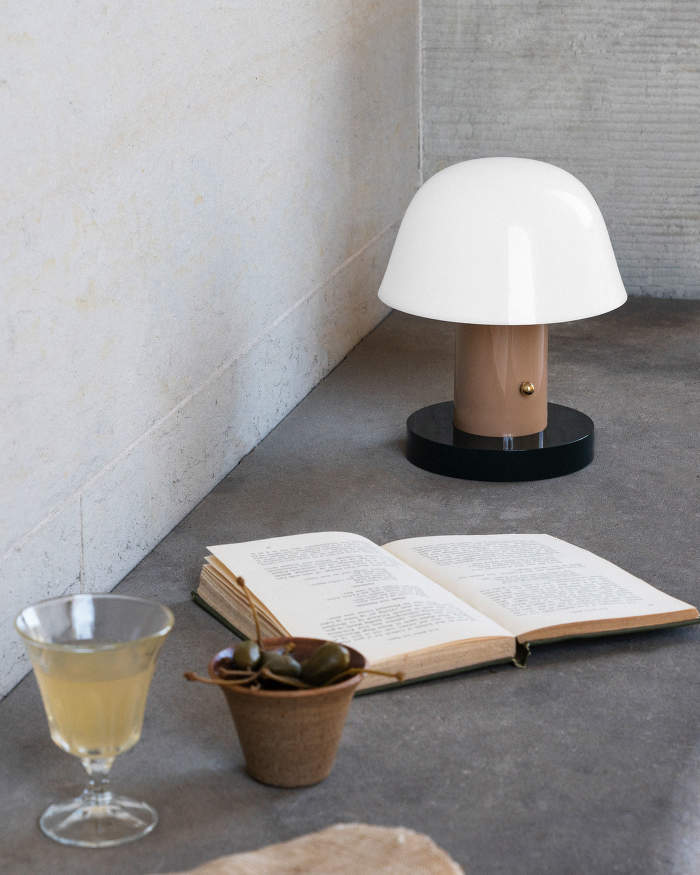 &Tradition Lucca
The golden glow of the city at night hidden in a design lamp. The Lucca was inspired by the Tuscan city of the same name and its atmosphere, which it will undoubtedly bring to your terrace as well. Its battery lasts up to 12 hours, so it will flood your surroundings with warm light anytime, anywhere. The handy hook for hanging it will also come in handy.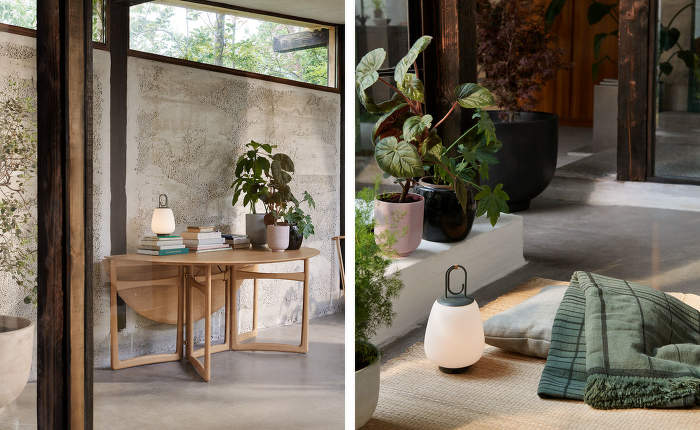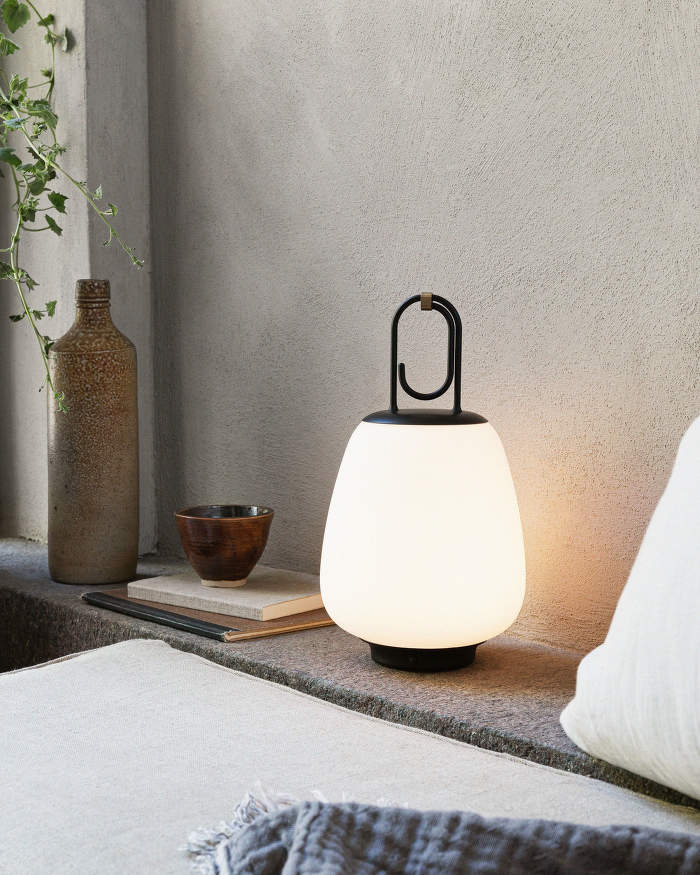 HAY PC Portable
The PC Portable lamp by HAY was designed by designer Pierre Charpin for use at home and outdoors as well. He crafted the tiny lamp from robust plastic with a matte finish to resist scratches and water. He then hid the light source behind a polycarbonate diffuser that gently diffuses the light. Whether you prefer the subtle shades of black, white and olive, or instead opt for the eye-catching multi-coloured designs, is up to you!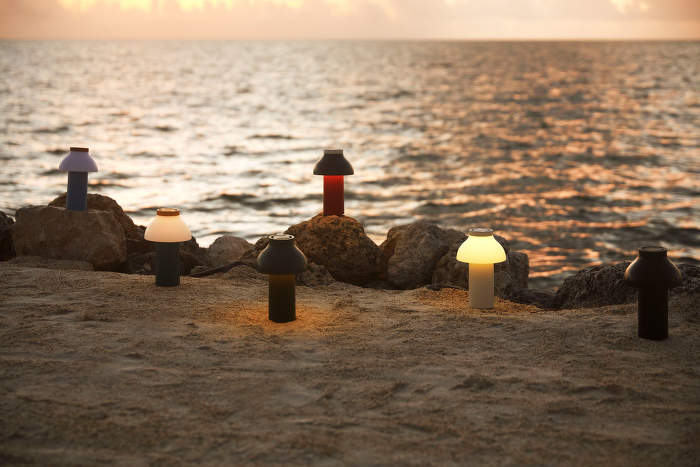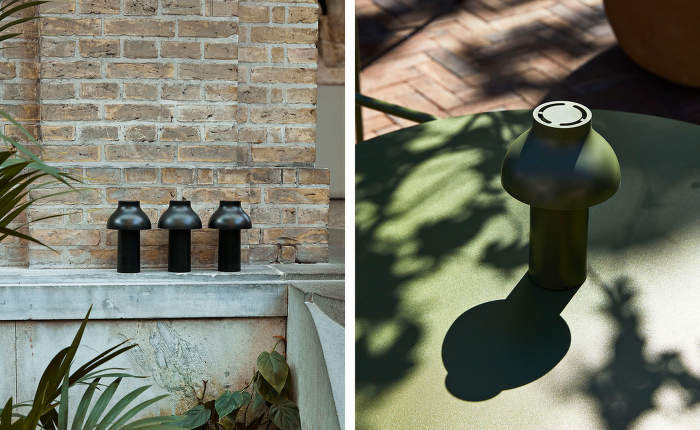 While the portable lamps are designed to highlight the functional elements of each piece, the design is not neglected – quite the opposite! With their beauty, creativity and precision craftsmanship, they will easily fit in with other Nordic-style table lamps.