Scandinavian brands are increasingly reviving the ancient concept of the portable lantern and dressing it up in modern design. Lamps limited by the distance of the cord from the socket may have had their day. In addition to a sophisticatedly concealed switch and multiple light intensities, portable lanterns also boast long battery life and an outdoor presence.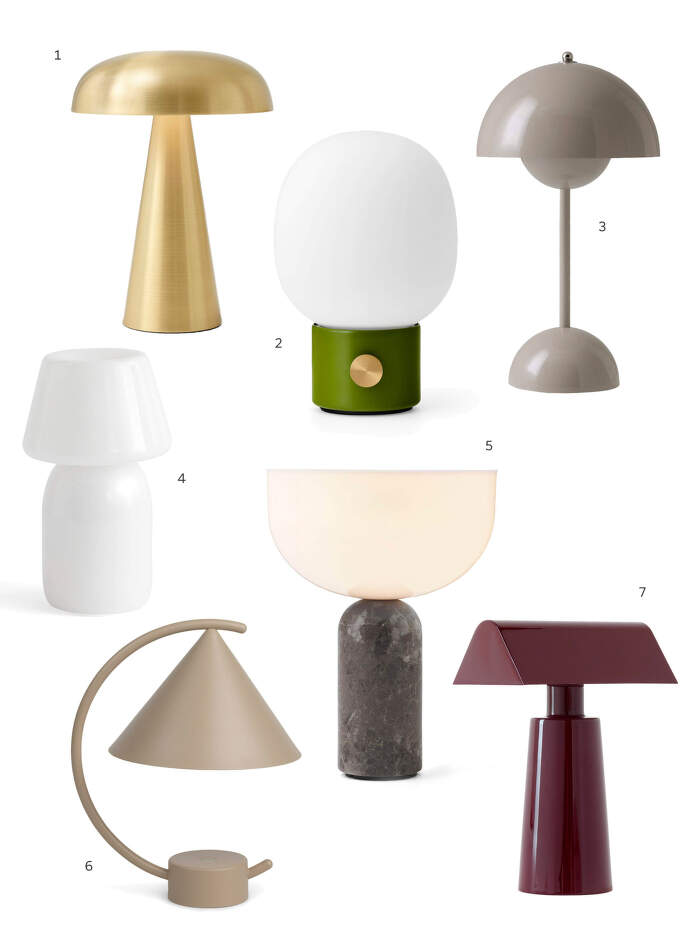 A fresh spring novelty is the portable version of Kizu by New Works. Like its table predecessor, it catches the eye above all with its distinctive shade that balances atop a rounded base. Sculptural representatives can also be found among the JWDA lamps by Menu.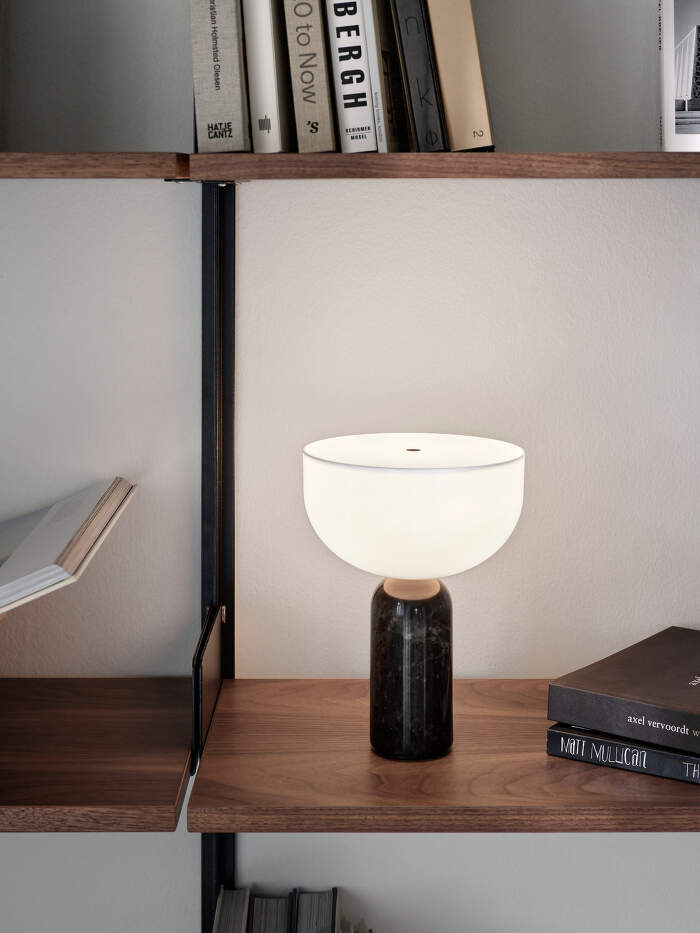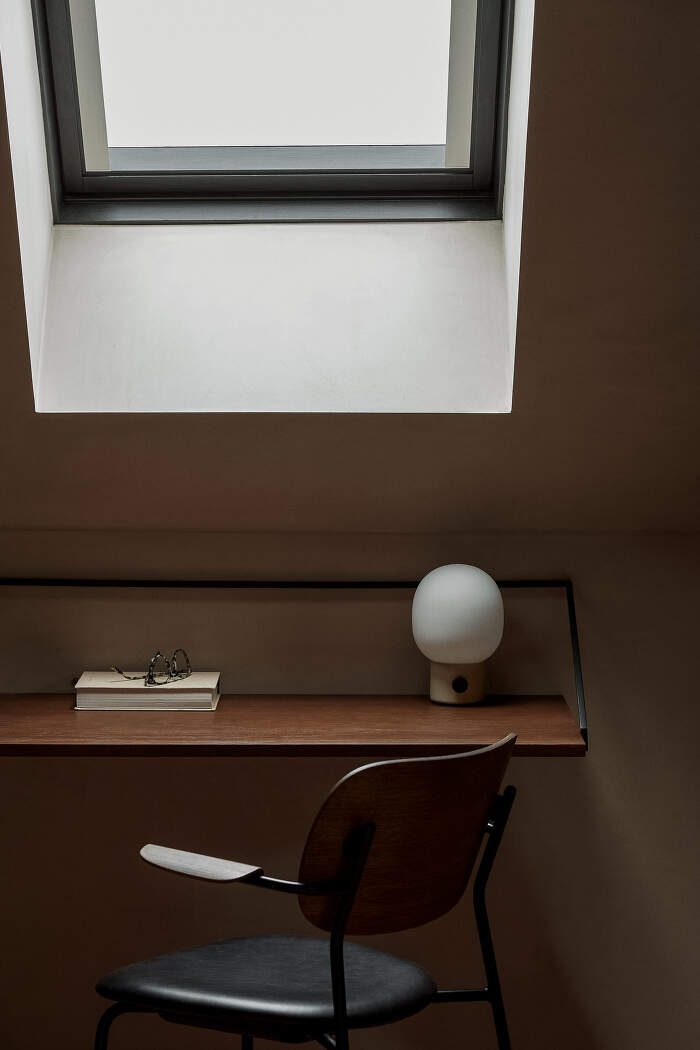 The brands Ferm Living and Normann Copenhagen have also made their debuts in the portable lamp section this spring. The former has introduced the beautiful Meridian collection in several enticing designs. There is no shortage of metallic finishes or the popular Cashmere. The Porta luminaires from Normann Copenhagen in matt white, black and grey again exude straightforward minimalism.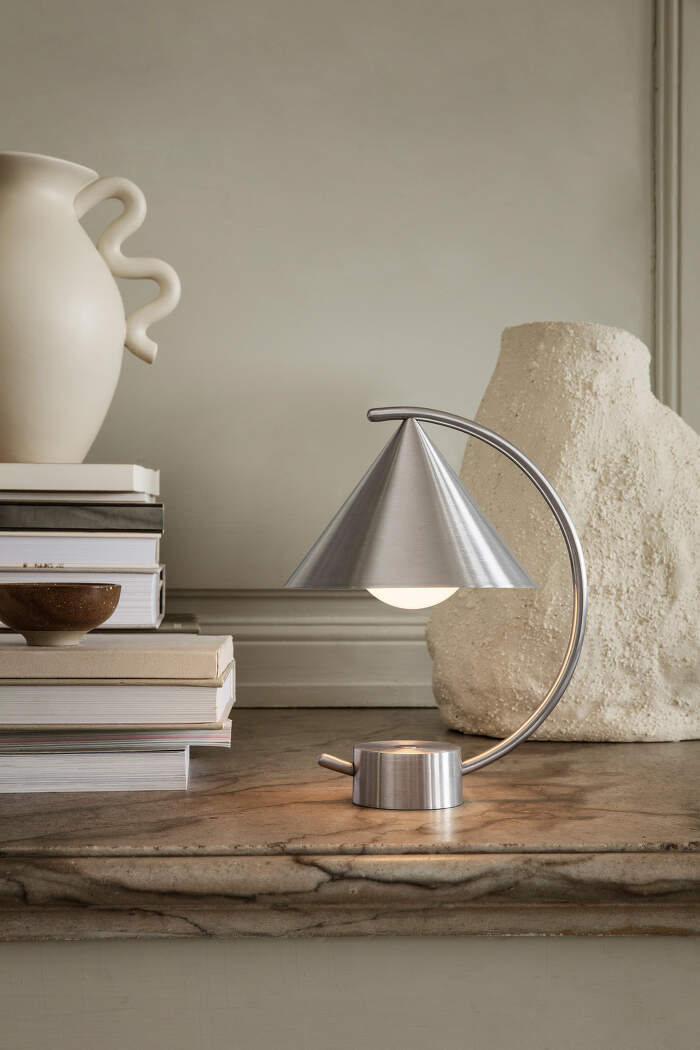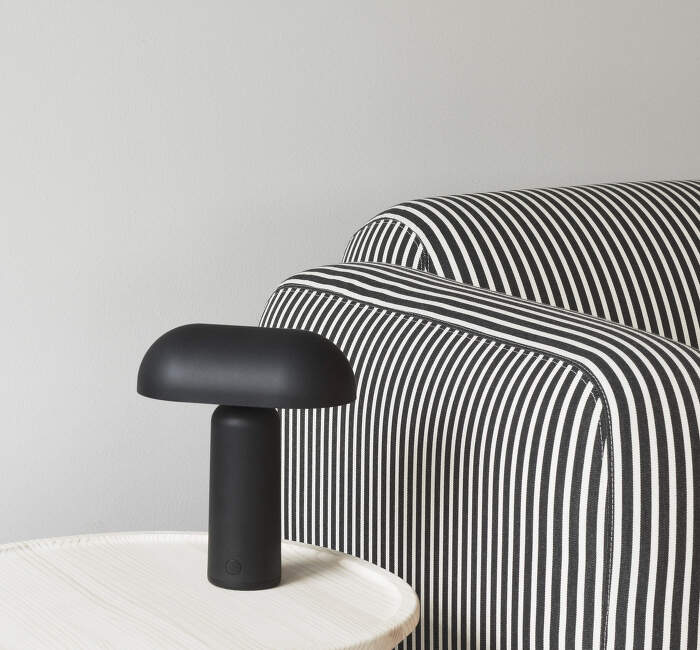 Fans of artfully selected shades and monochromatic objects will be delighted with the &Tradition brand with its extensive Flowerpot collection and all its disparate designs. In addition to these, the Como or the banker's lamp-inspired Caret lamps have been newly added.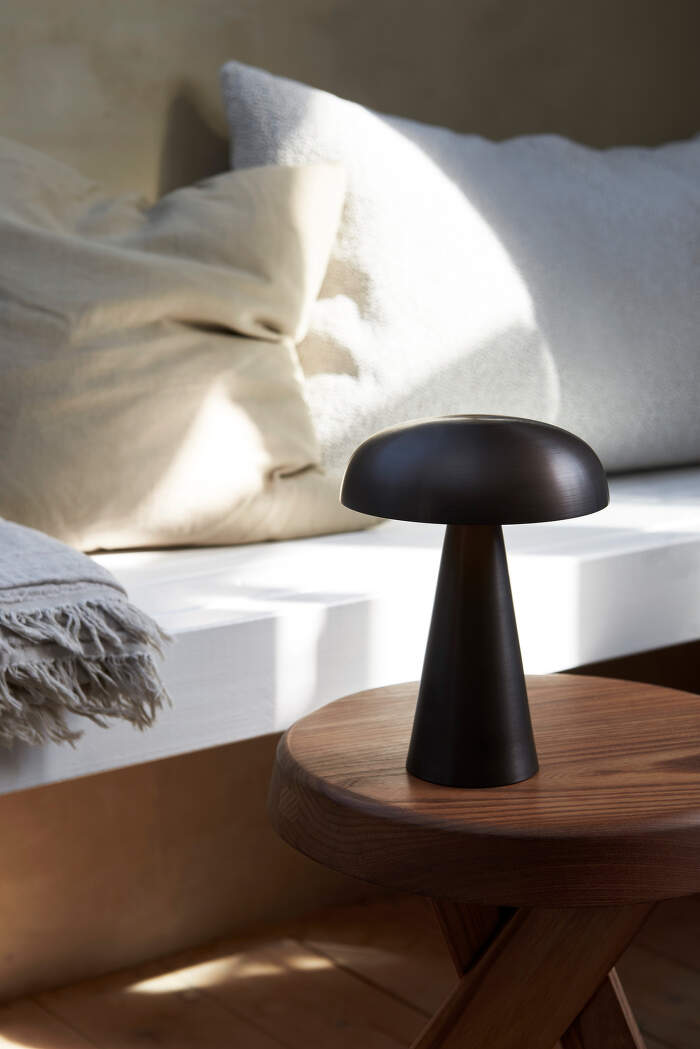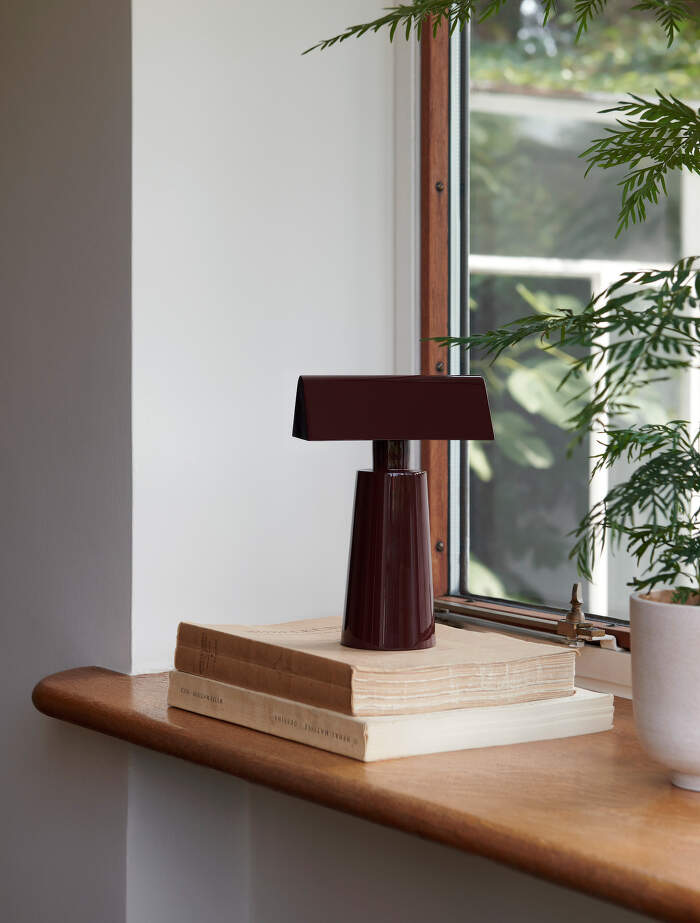 If you want to see the portable lamps all together, the handy portable lamp filter in the table lamp section of our website will certainly come in handy. This makes it even easier to discover the lamp that will faithfully accompany you.