The new Casca glass collection from Ferm Living brings a summer breeze to your tableware. Handmade blown glasses are shaped to fit beautifully in hand, the irregular pattern of monochrome asymmetrical spots catches the eye. It stands out thanks to fresh shades, from dandelion yellow to pastel green to poppy red or even milky white. To match on the table, the collection also includes vases in the same design.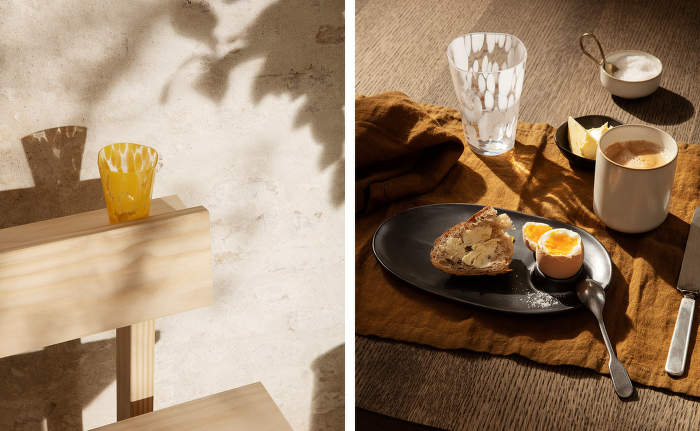 Joy with every raise comes with favorites from the Ferm Living's Ripple collection. Their name comes from the rippling relief of the blown glass, which gives the entire collection sophisticated and novel look. Moreover, thanks to the variety of the collection, you can choose the shape of the glass that suits your favorite drink the best. Both in clear and smoked finishes.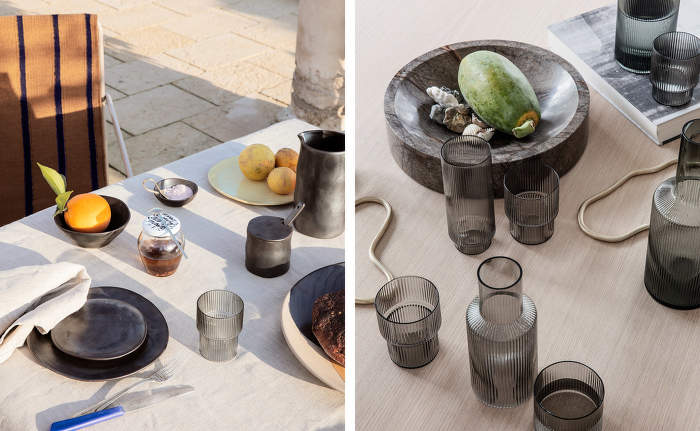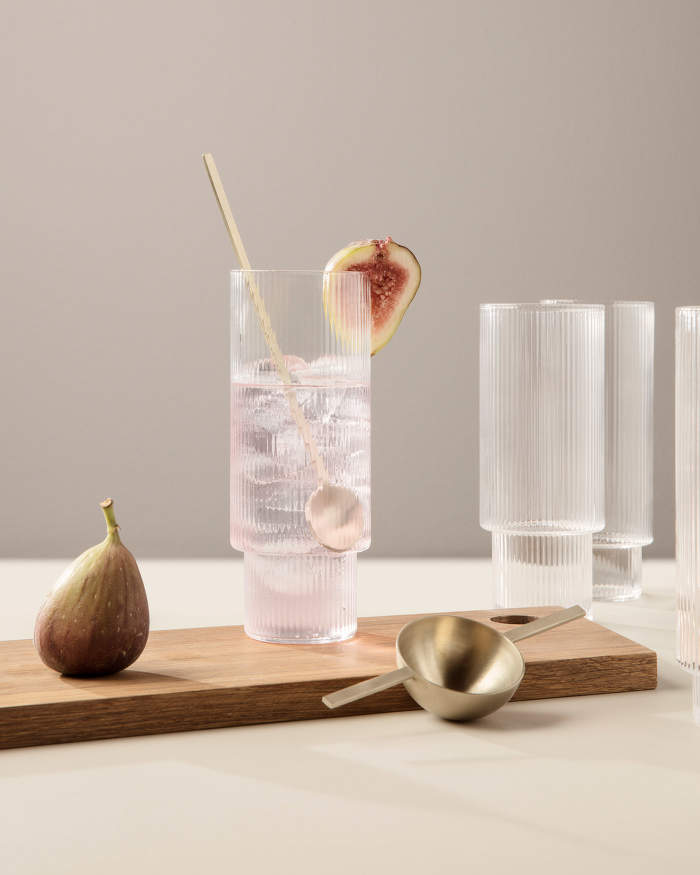 The Collect collection by &Tradition also plays with the texture of relief, which you can recognize by its characteristic shape with flared edges. Thanks to this design influence from Japan, they beautifully snug to the lips.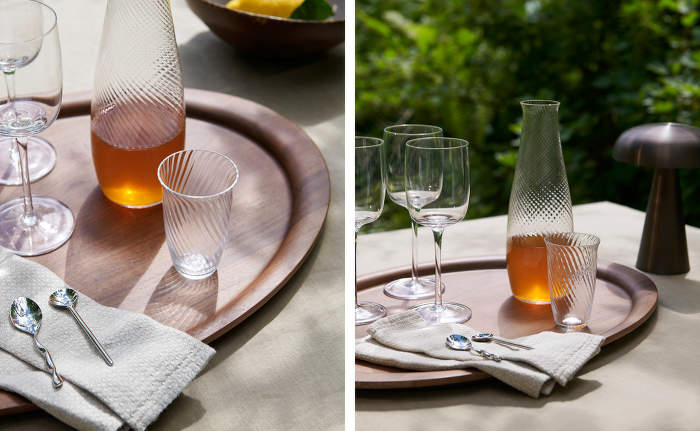 24Bottles won't be left behind on sizzling summer days either. Thanks to their features, different sizes, pleasing design and varied color options they keep you hydrated. The feeling of satisfaction comes with every refill of stainless steel bottle instead of plastic one. While the Clima collection impresses you with its excellent vacuum technology that allows drinks to stay cold for 24 hours, the Urban bottles will follow you through everyday life thanks to their almost unnoticeable weight.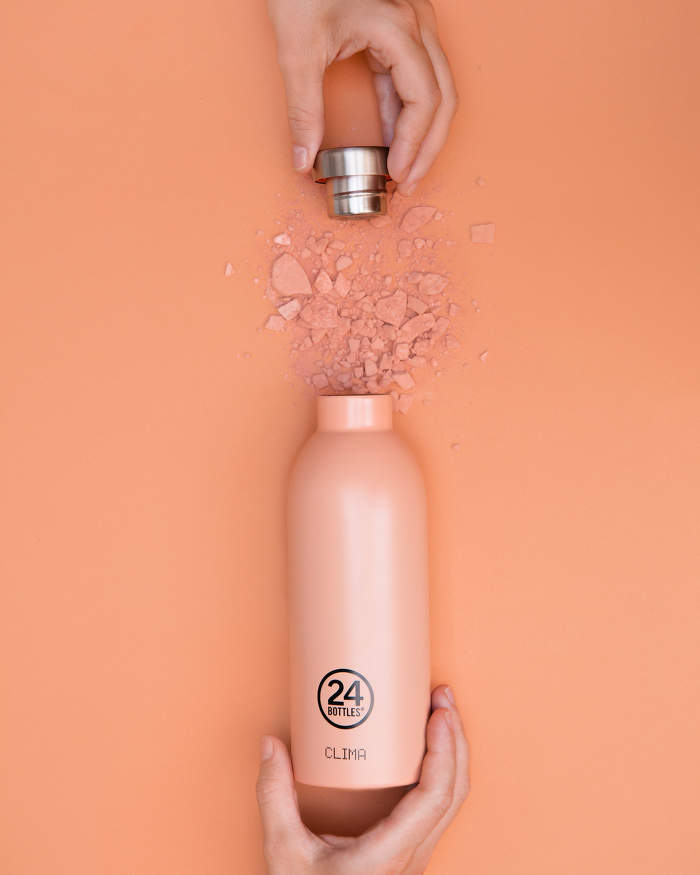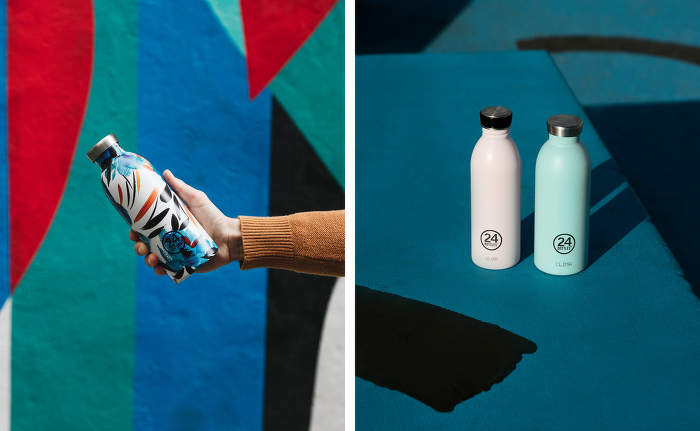 Whether it's a cool lemonade or a fresh summer drink, you may also be used to serve these drinks with a straw. The good news is that you can do so without creating unnecessary waste - just replace the classic plastic straws with reusable ones. The Danish brand HAY has made them from borosilicate glass in several complementary shades. The Sip straws thus spice up cold or hot drink, moreover, you won't confuse them with anyone else. The pack of six straws also includes a practical cleaning brush.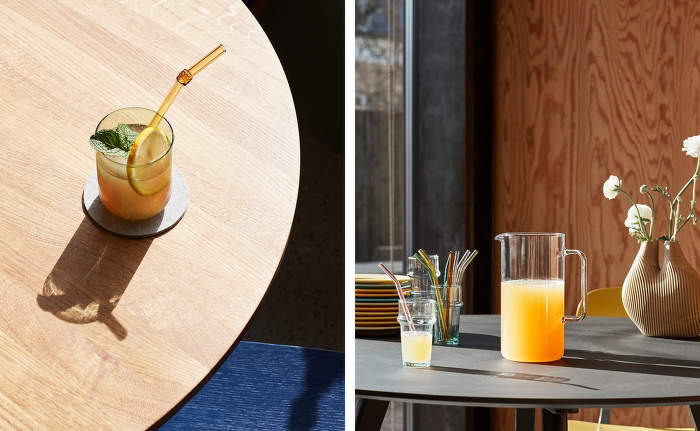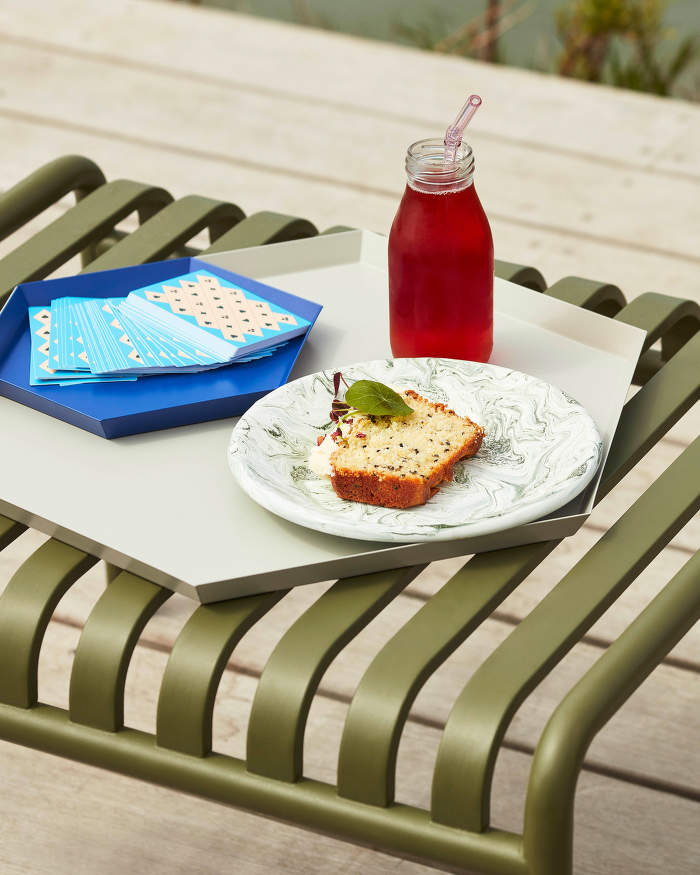 Less is more. This is definitely not the case when it comes to staying hydrated on hot summer days. Besides the glasses, you'll also appreciate a design carafe or jug, which will keep your drink close at hand all the time. EM77 or Emma vacuum jug collections by Stelton ensure that it stays pleasantly chilled.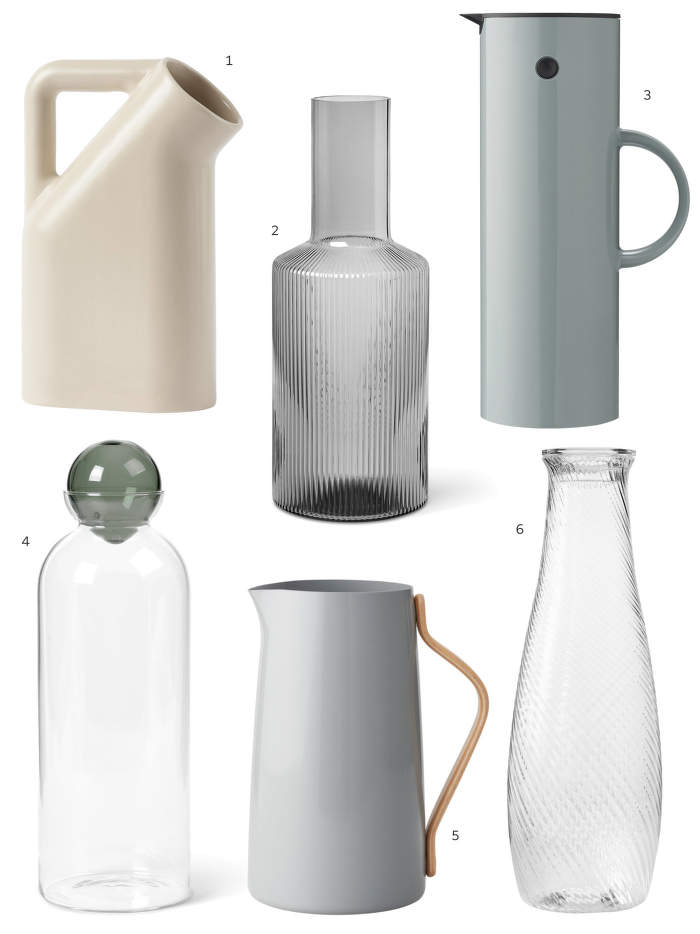 Whether it's iced tea to take with you on the way to work or perfectly chilled wine you enjoy on the terrace as the sun sets, either way, you can make those moments a little more enjoyable with beautifully made pieces from the range of glasses and carafes or practical water bottles. That is how you experience design while staying hydrated!