Like natural oysters, they hide the light like a pearl. It may therefore come as a surprise that the initial design vision for the aptly named Oyster lamps was not born with the sea in mind. Rather, the Ferm Living design team found inspiration directly in the studio, intrigued by the earrings of the brand's founder, Trine Andersen.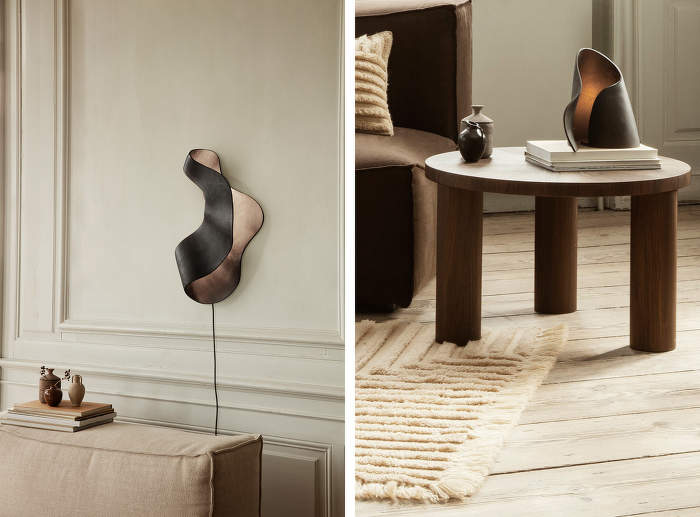 Reflecting the elegant and ornate nature of the earrings, the Oyster lamps should function as a work of art in the home. Through a series of sketches and experiments with folding paper, the designers chose two shapes, one for a table lamp, the other for a wall lamp.
It was their organic form that resembled oysters, which sparked new ideas for material and texture. They also inspired the placement of the light source, which the designers hid in the curves of the lamps so that only the emitting light was visible.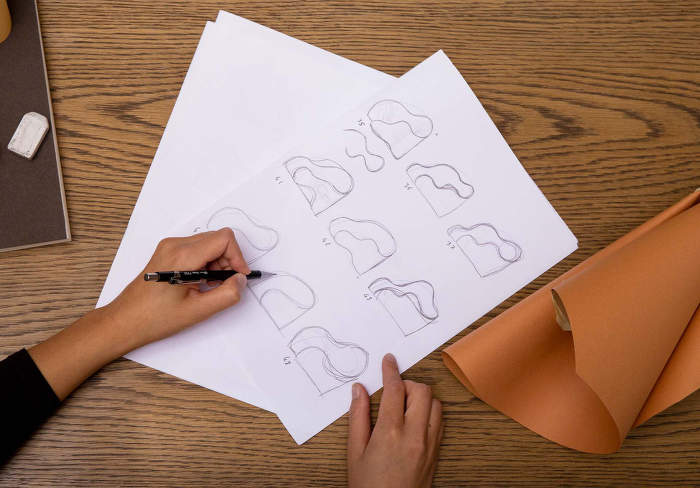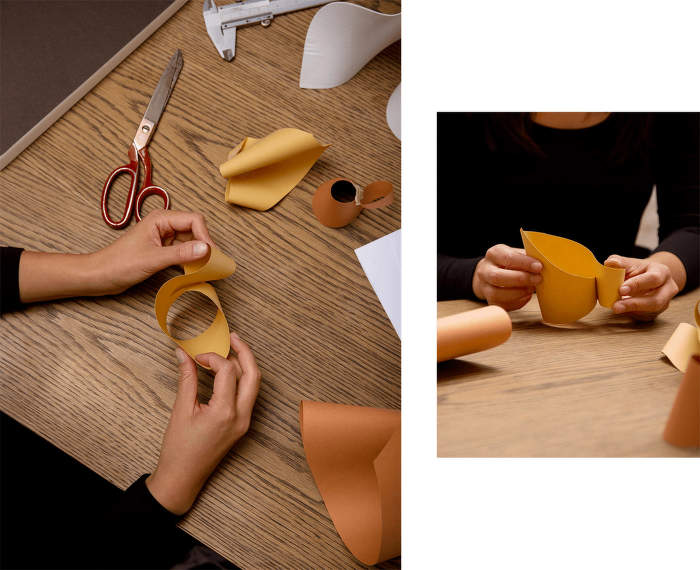 In order to imitate the naturalness of the oyster, the lamps are made using a special casting method. Recycled aluminium is poured in molten form into a mould where the desired shape is surrounded by sand. It is removed after just two minutes, yet leaves a texture on the surface of the solidified material that is unique to each lamp.
Edge polishing and the characteristic black plating come at the end of the production process. The result is a pair of lamps featuring compelling contrast of soft curves and raw surface. The warm, subdued light they provide at the same time completes the pleasant atmosphere of the home, regardless of whether you choose a table lamp or a more distinctive wall lamp.