The motifs of the Taika collection were designed by Klaus Haapaniemi for the Finnish brand Iittala in 2006. He draws inspiration for his beautiful and rich illustrations from nature and Scandinavian folk art.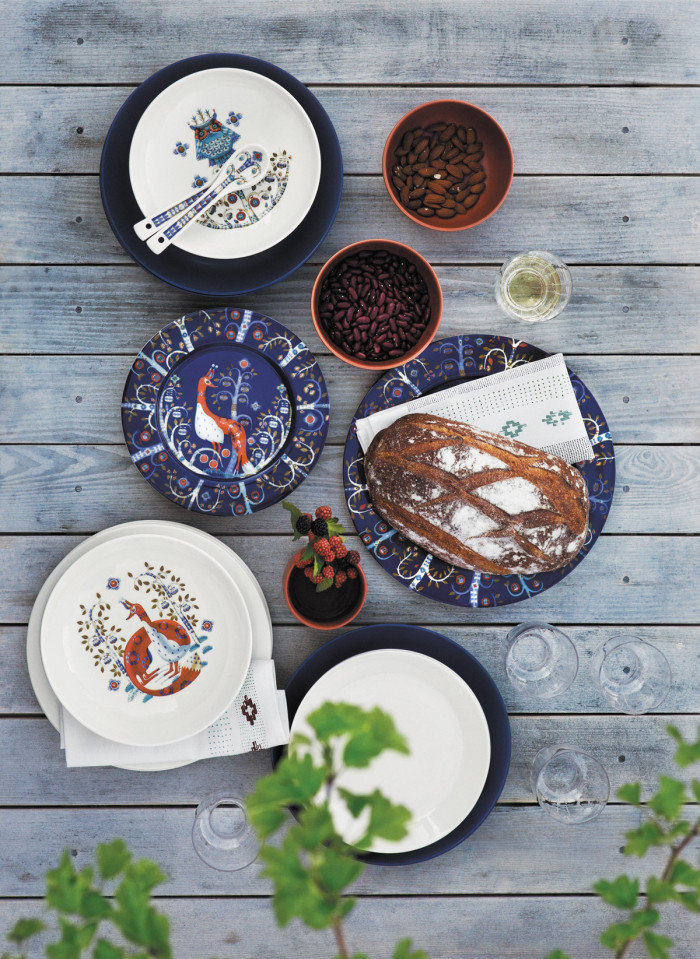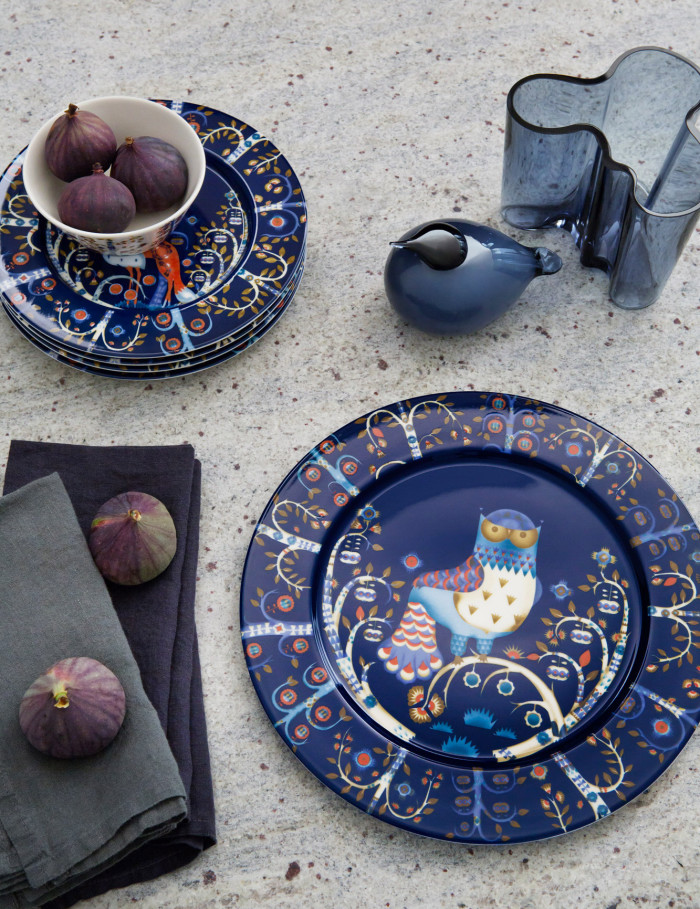 The Taika design series soon gained popularity and quickly grew to include more pieces. In the collection you will find not only espresso or cappuccino cups, larger tea cups, but a whole range of different plates and bowls, ceramic spoons, milk jugs, stunning serving plates, glasses, tin jars, napkins, kitchen towels, placemats or cushions with the same motif.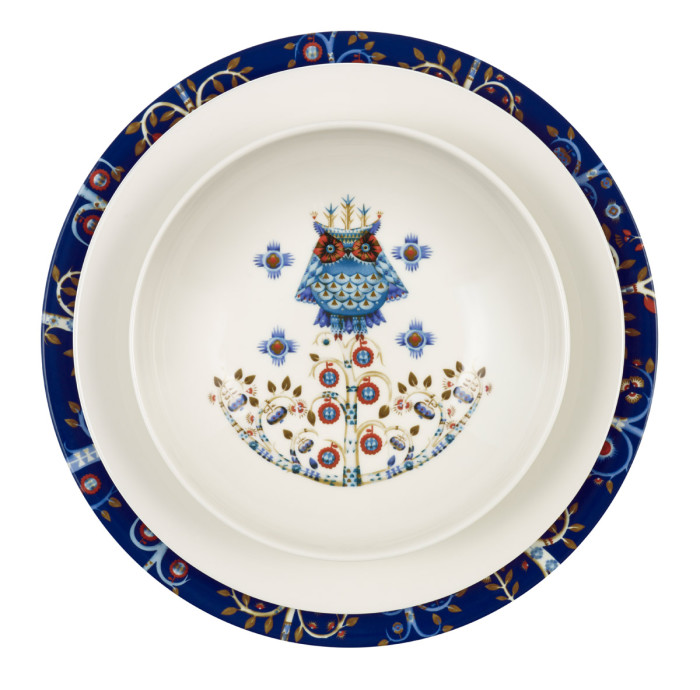 The Taika collection is based on dark blue and white Taika, which work beautifully together. The individual pieces of the Taika collection can be combined with each other or with the solid-coloured porcelain from the Teema series or Sarjaton which Iittala matches to the same colours.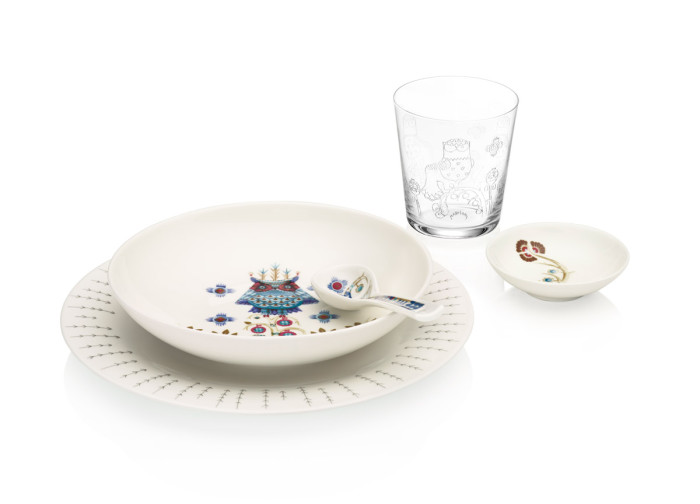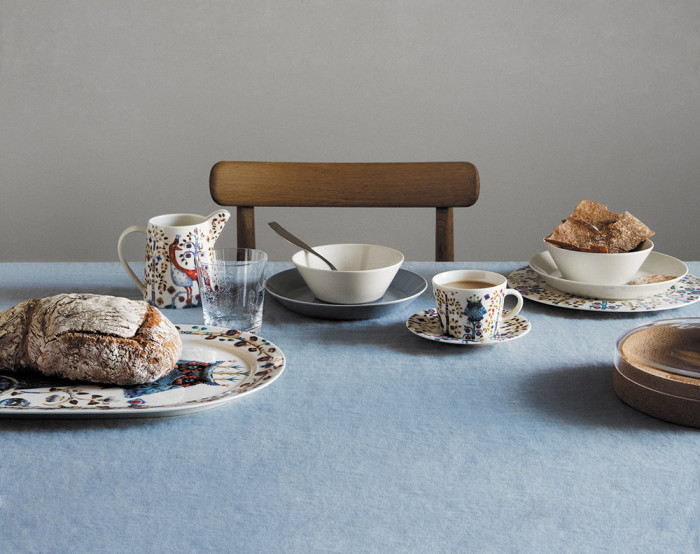 And lovers of black-and-white style will also find something to love.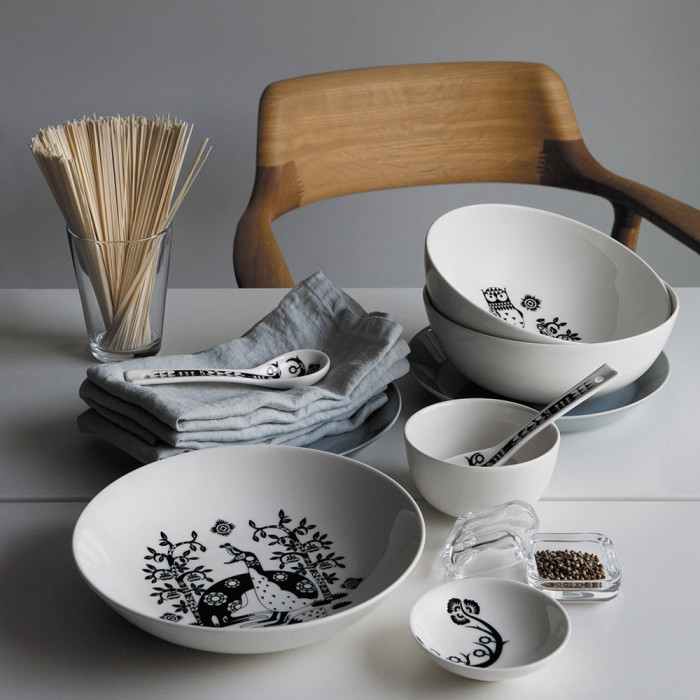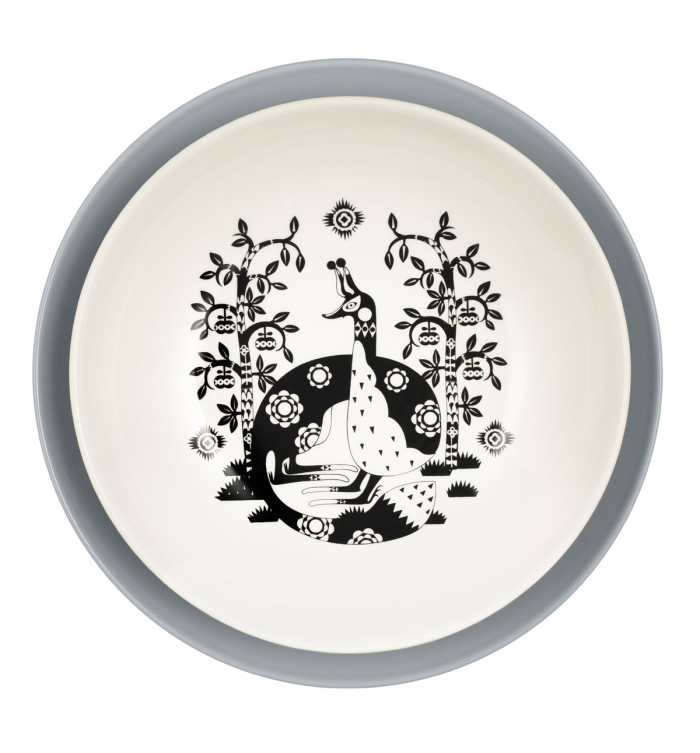 Exclusively in the run-up to Christmas, a limited collection in festive red is available, with the range of red pieces changing every year. In 2013, the gift set of small espresso cups was a major hit, and this year Iittala has prepared cappuccino cups and other pieces for the Christmas season that you better not let slip through your fingers!
And my tip: if you're going to be baking gingerbread houses, what about storing them in this gorgeous tin box until the festive season?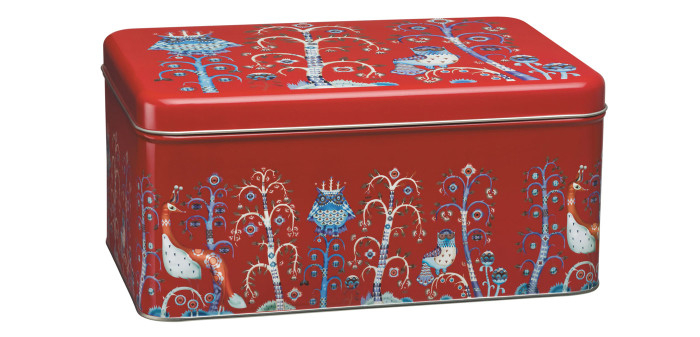 And finally, a practical one: if you're in any doubt as to whether porcelain illustrated like this is dishwasher safe, know that Iittala porcelain is of such high quality that you can wash it in the dishwasher without worrying that the motifs will somehow fade. Personally tested, plus I've also seen Taika crockery that its owner has used and washed in the dishwasher for over 5 years and is absolutely indistinguishable from brand new pieces.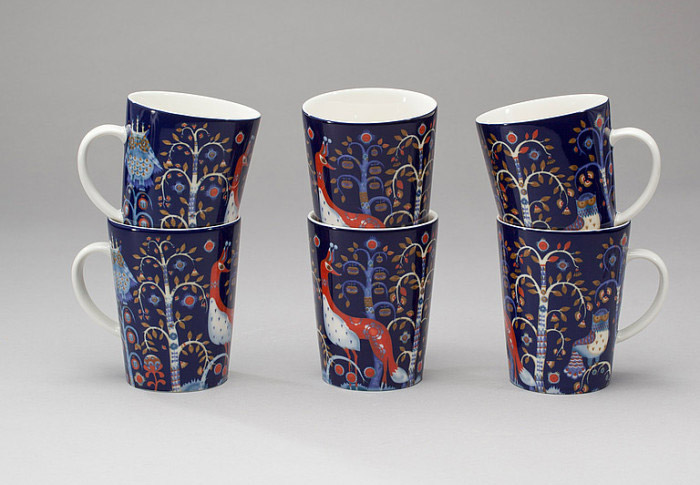 So have you fallen under the Taika spell yet? Let your imagination run wild with Klaus Haapaniemi's beautiful illustrations ! Have a nice weekend!