In 2013, designer Preben Lind decides to offer his designs to the world under the umbrella of his own brand, and Lind DNA is born. The success is already heralded by the first collection of Curve placemats. Not surprisingly, it is its unusual organic shaping that eventually becomes the unifying element across the portfolio.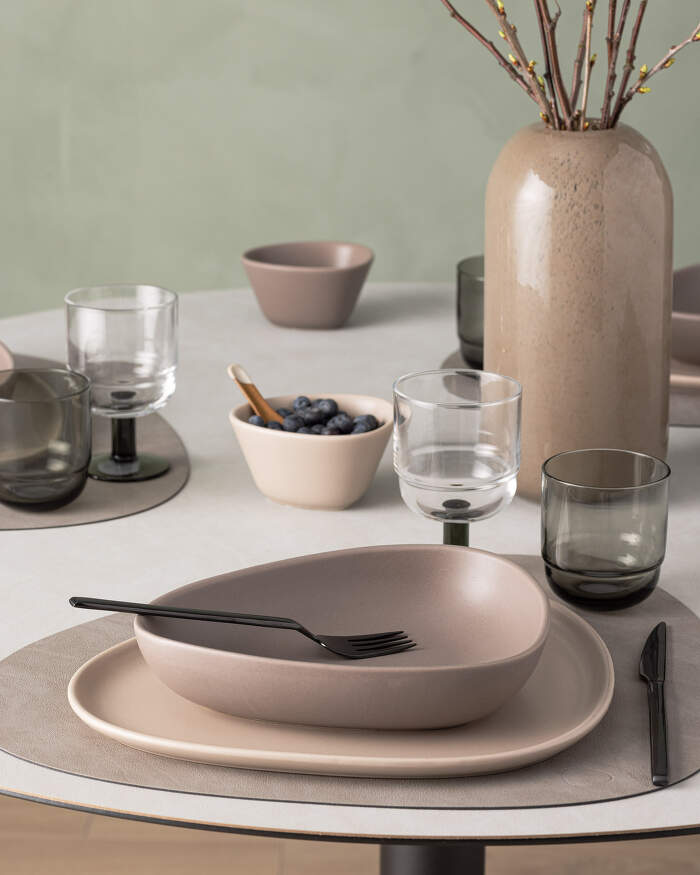 But it's not just this shape that forms the brand's recognisable identity. It is also characterised by recycled leather, which gives a second life to excess material used in the fashion and furniture industry. Sustainable and beautiful to look at, the material also has many other qualities that add to the functionality and lasting beauty of the products despite their frequent use. Especially in the case of leather placemats, you will appreciate the effortlessness with which you can keep them clean.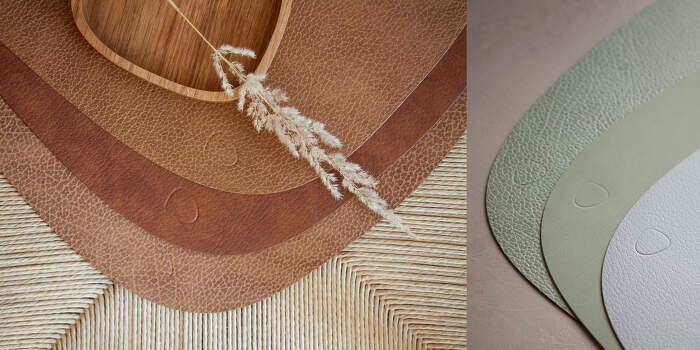 The choice of materials is just one of the many steps the brand is undertaking to be more environmentally responsible. The emphasis on recycling, quality and aesthetics that defy trends prove this to be one of the brand's core values. The brand therefore produces its design pieces locally in Aarhus itself, where both production and the brand management meet under one roof.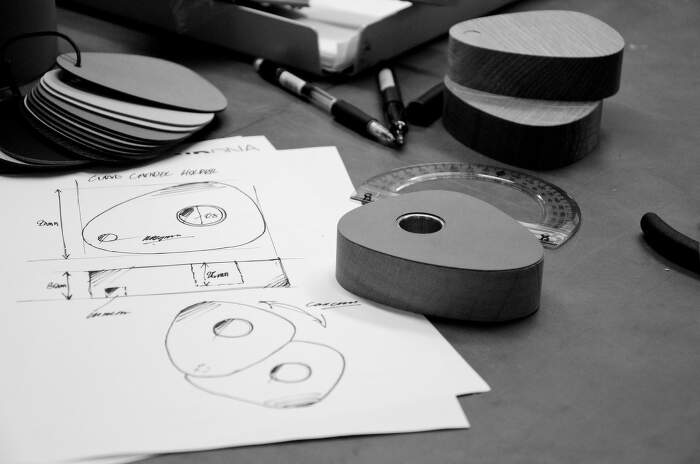 An interplay of shapes, colours, and textures
Despite the growing range of accessories and furniture, the placemats that started the Lind DNA story remain popular. The very simple design allows the texture of the leather to stand out, while its different colour options ensure that some of them are sure to strike your fancy – perhaps twice in the case of the Double collection of reversible placemats!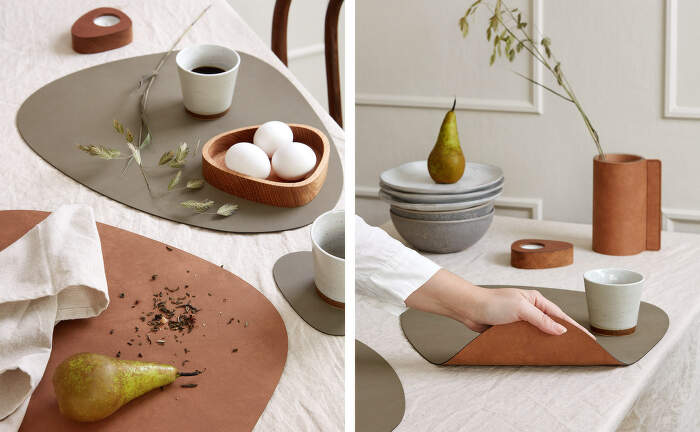 However, before you start looking for your favourite shade, you'll have to choose both the preferred shape and the texture. The rectangular placemats from the Square collection are perfect for dining tables of the same shape, while the rounded lines of the Curve collection are surprisingly versatile. There are also glass coasters or playful yet subtle placemats for the little ones, shaped into cute animal friends and clouds.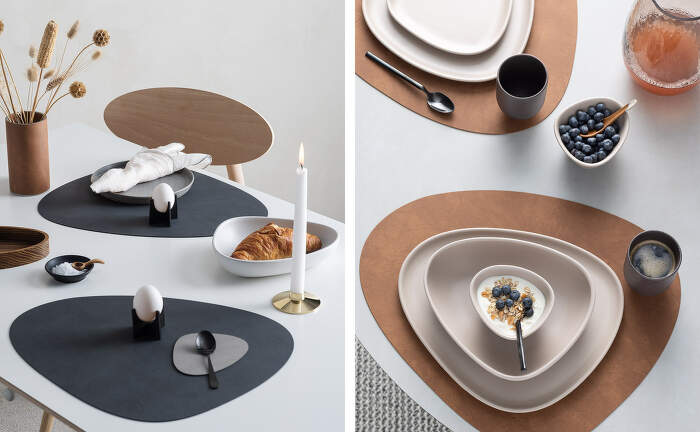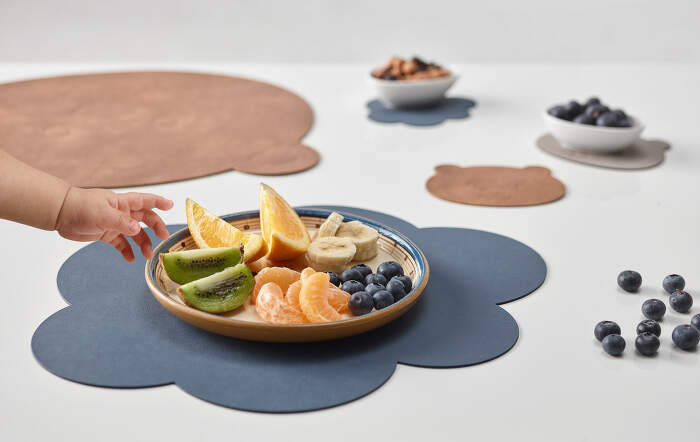 Two types of leather complete the wide range of selections. The first, Nupo, has a soft, almost velvety surface. The second one, Hippo, has a more distinctive texture that makes the lighter and darker tones of the shade stand out. Both types of leather can complement each other perfectly on the table.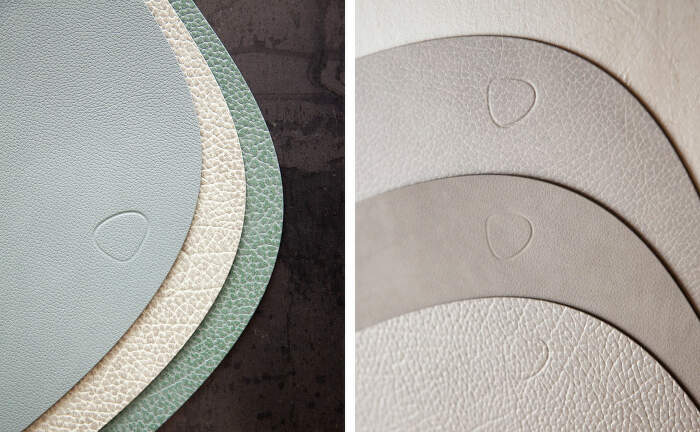 The complete set-up
To create perfect harmony, you will also find Curve stoneware in the brand's portfolio. It perfectly follows the curves of the placemats of the same name but can be combined with the Square collection as well. Its neutral shades of cream, beige, black, and dark blue are chosen to match the aforementioned placemats and each other.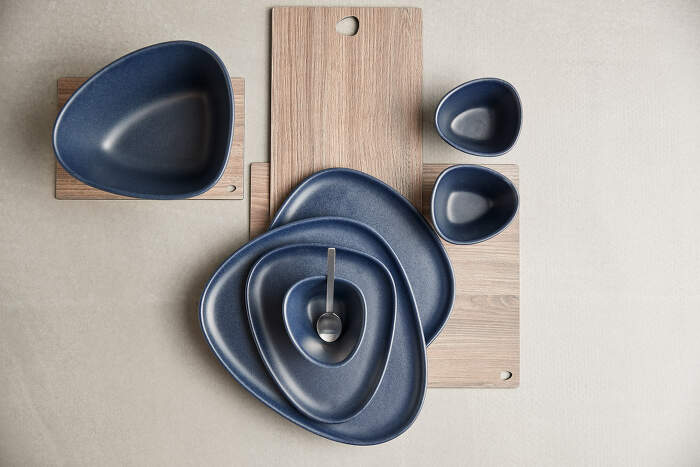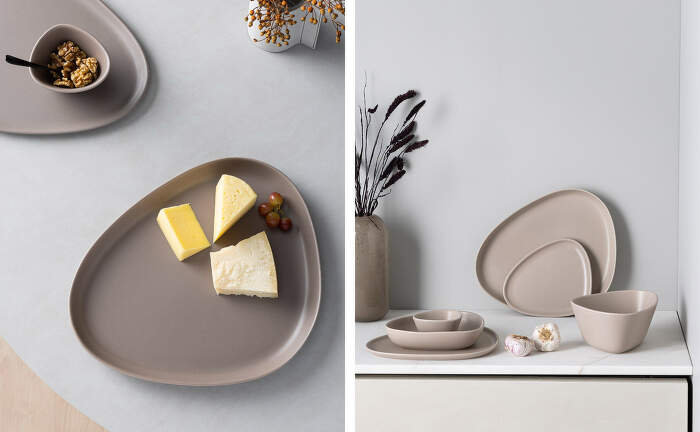 Take a look at the entire Lind DNA range and create your own unique combination that will beautify the dining table as well as the moments accompanied by delicious food and good company.