The lamp was designed by Jean-Louis Domecq in 1950. The almost indestructible lamp can withstand the harsh conditions of industrial plants, but its imposing shape has made it a striking feature in many homes. A sophisticated system of several jointsallows the lamp to be adjusted to various positions without the risk of twisting the supply cable.
In 1953 Jean-Louis Domecq founded the company Jieldé (the initials of his name Ji eL Dé), which is now run by his daughter, and all the lamps are still manufactured in Lyon, France, according to the original processes. Each lamp is given its own unique number to ensure that it remains an unmistakable piece of art. The lamps broke out of their purely industrial conception in the 1990s and today you can get them in a variety of RAL shades in addition to various metallic finishes.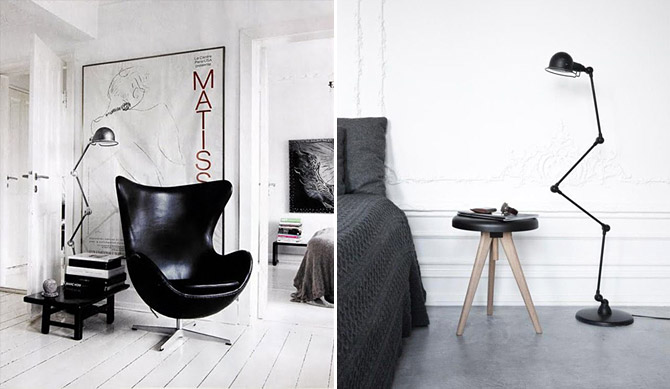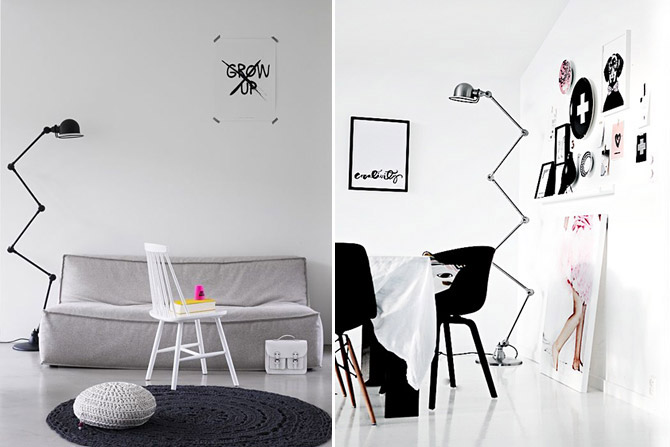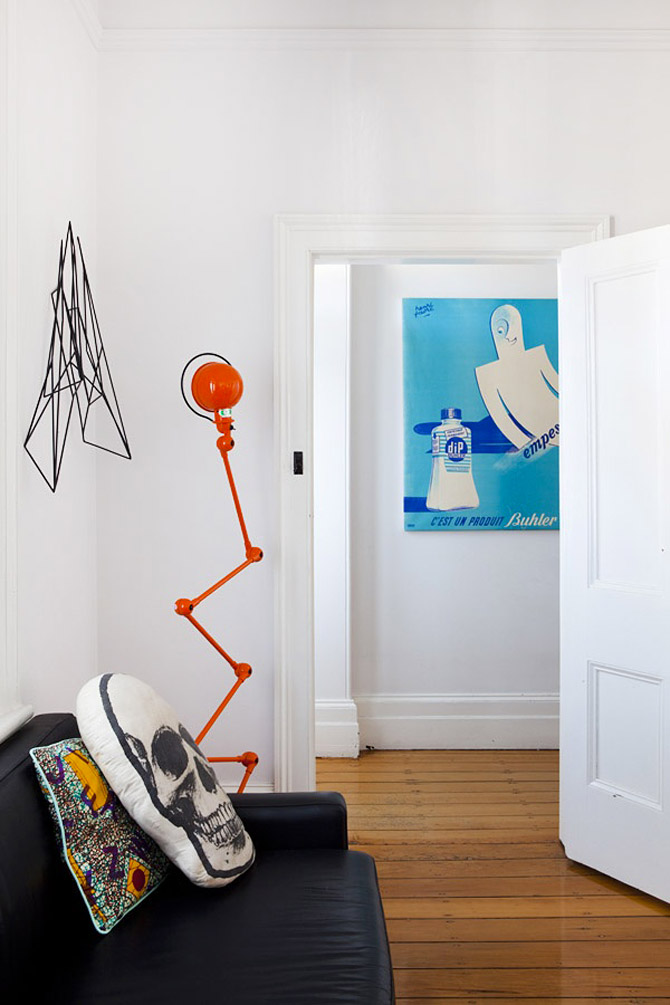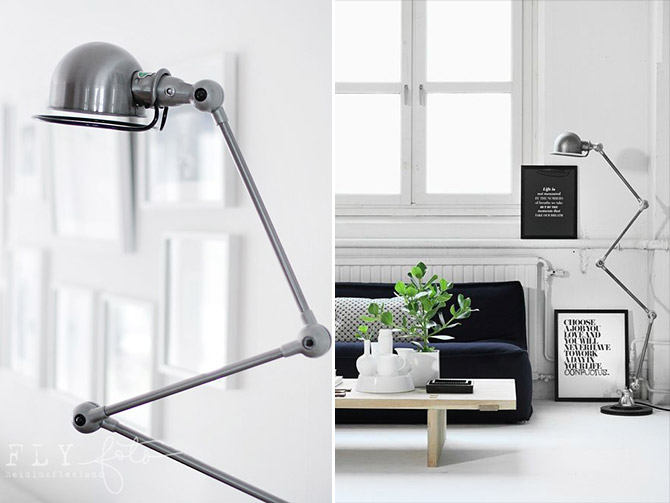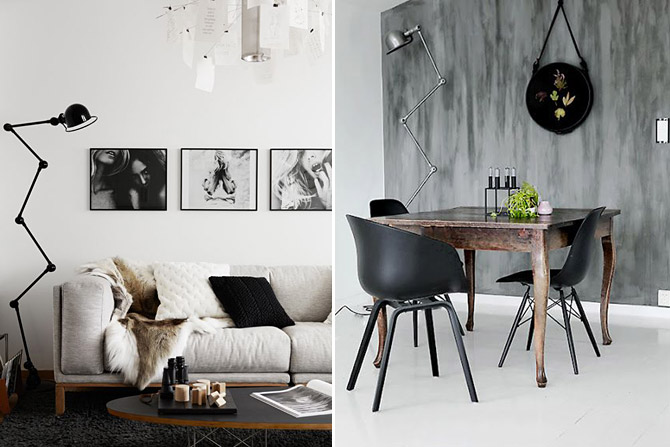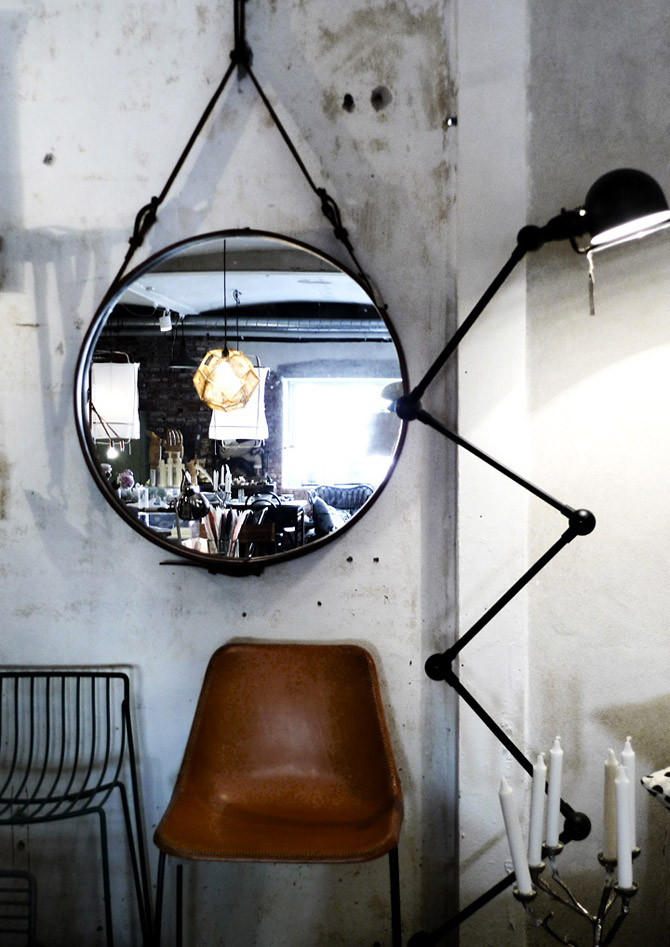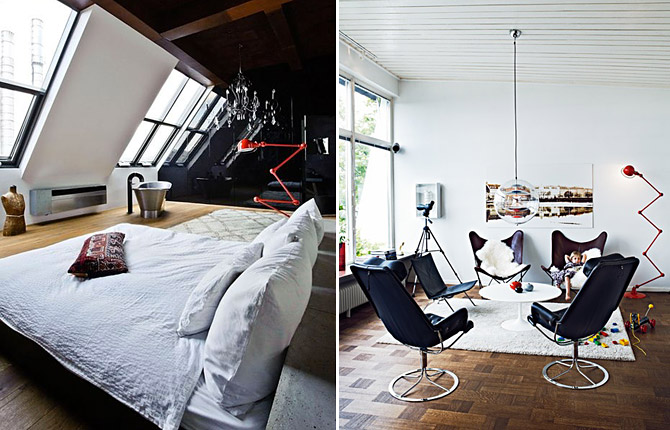 You can get the floor lamp in several size variants - they differ in the number of arms. The largest six-armed Loft Zig-Zag Floor Lamp costs approx. 18,500 CZK, and the smaller four-armed Signal Zig-Zag Lamp costs approx. 7,600 CZK.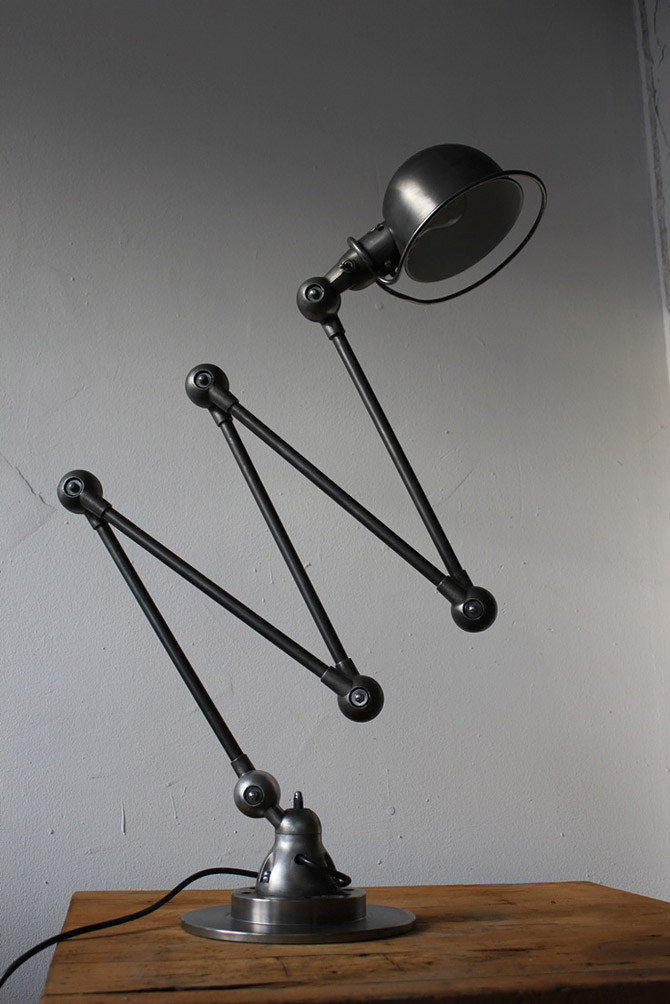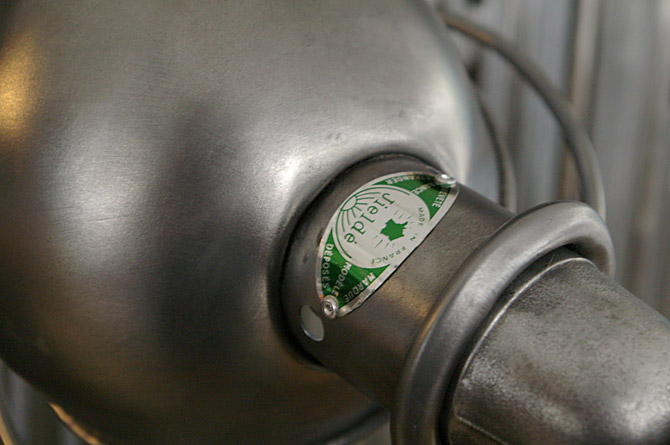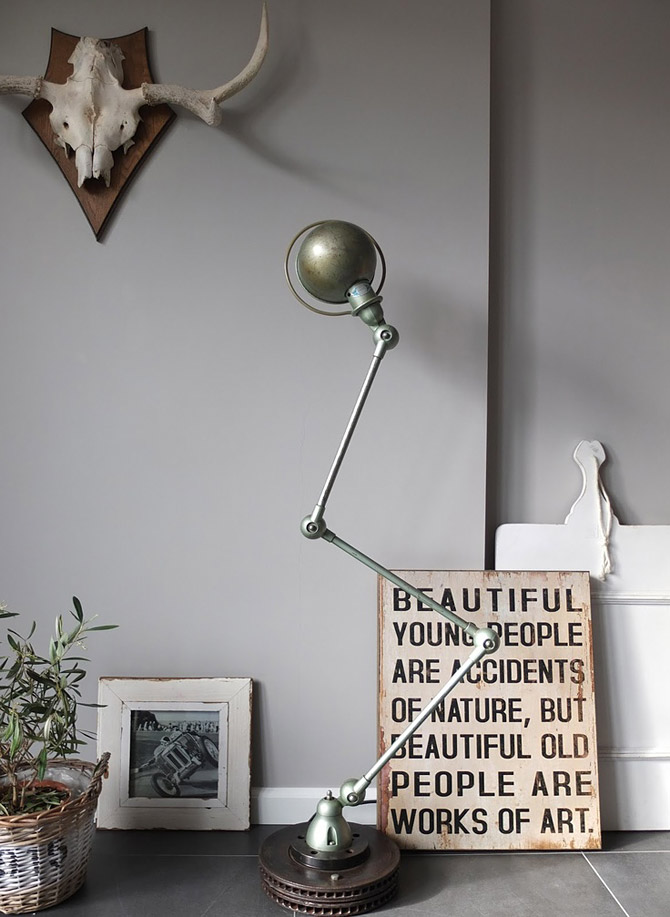 If you've fallen for the charm of these retro industrial fixtures, you don't have to limit yourself to a floor lamp. From the many other designs (of which the following picture shows only a part), you can choose, for example, a lamp for your desk or for mounting on the wall.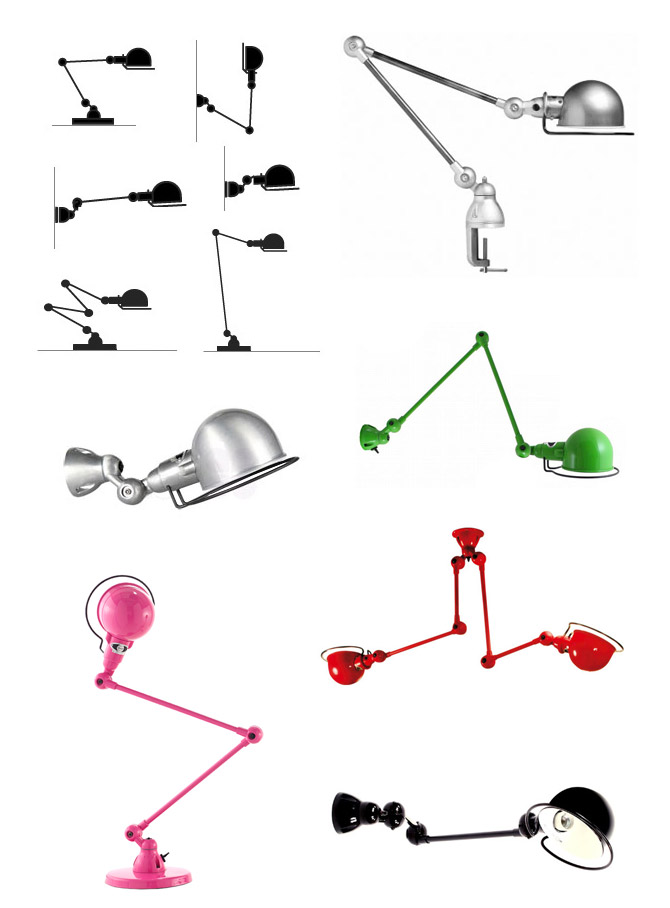 Source: following images 2a) via Chic Tip 2b) via Blood & Champagne 3) Elle interior 4a) via Singular Market 4b) via Forever love 5) via Aka Studio 6a) via Pinterest 6b) via Singular Market 7a) via Random Lovelies 7b) via Foreverlovecom 8) Yvonne Koné 9a) via Homedsgn 9b) via The Boo and the Boy 10-11) Ducotedu Design 12) Studio Molenaar 13) Jieldé