Like being in a duvet
The apt name Wrap has been given to a collection of new loungechairs. These are designed to mimic the feeling of calm and comfort of wrapping yourself in a soft blanket as closely as possible. Indeed, the design itself resembles a puffy duvet draped over a lightweight steel frame. The designers have thus, following extensive research and valuable know-how, achieved their goal of creating a piece of furniture that provides you with maximum comfort.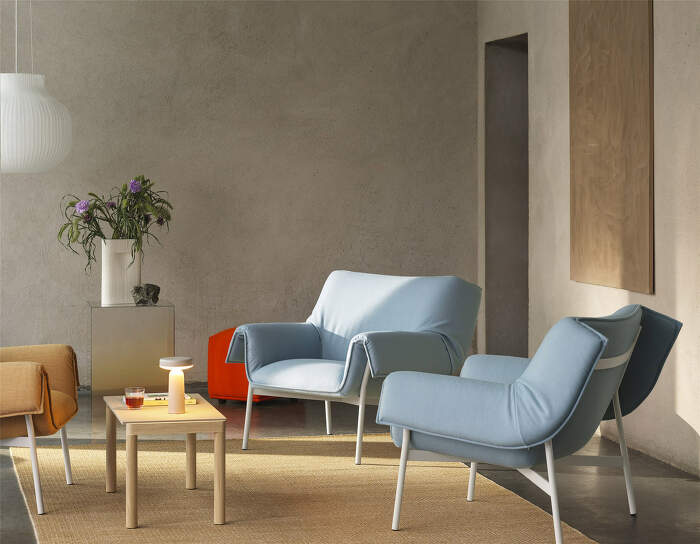 Subtle in design, distinctive in functionality
Even when it comes to one of the most popular categories of design at the moment – the category of portable lamps, Muuto does not hesitate. With three neutrals and one more colourful shade, the Ease Lamp joins many of its predecessors in our portfolio. The design of the lamp gives the impression of lightness and softness, while the focus is on practicality. Instead of a restrictive cord, it offers a rechargeable battery with a life of up to 29 hours, and there is also a three-level dimmer for setting the desired lighting intensity.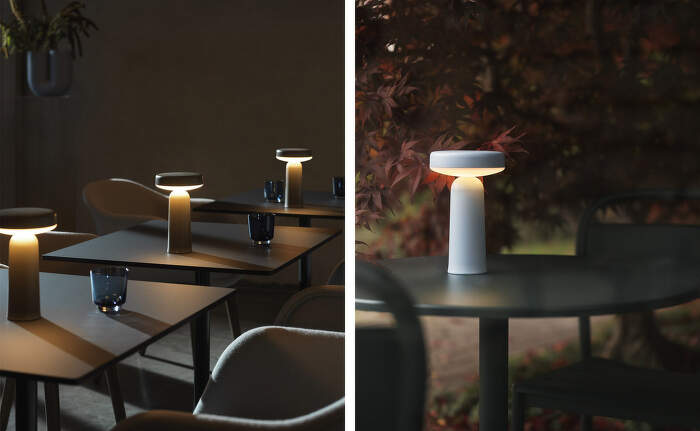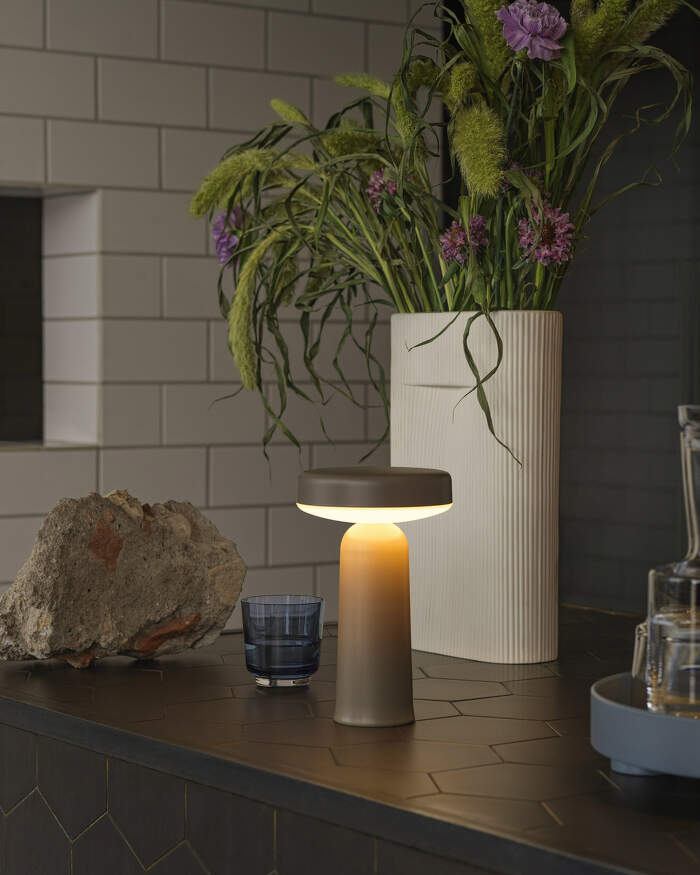 Focused on materials
For the Couple Table Collection, the Danish brand teamed up with Belgian designer Sylvain Willenz. In his design, he has opted for an eye-catching combination of wood and ceramics. From the fine natural material, he created the base, from the strong and durable ceramic tiles, he created the tabletop. To make the most of the material's properties, he also introduced two different designs: one purely smooth, the other with a ribbed texture.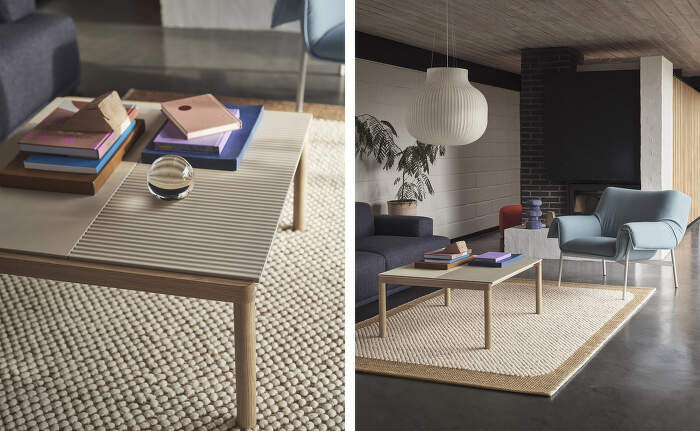 The Couple Collection offers a wide range of different combinations depending on the type of tabletop, the shade of wood, or the size of the table.

"Every time someone comes through the studio, they have this urge to touch it, run their fingers along its ridges. That is how you know that you succeed in making something truly tactile." – Sylvain Willenz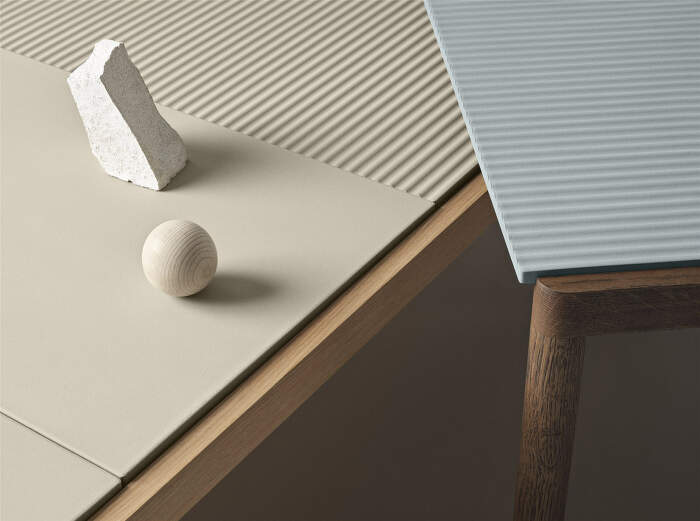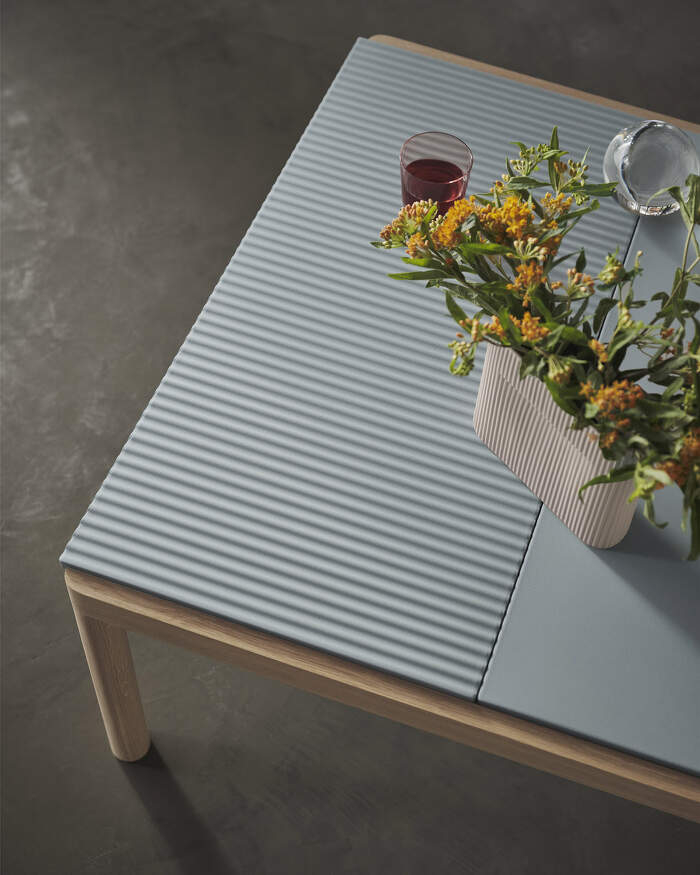 Even more colourful
New products also await you in existing, time-tested collections. In the E27 pendant lamp range with exposed bulbs and distinctive coloured cables, additional shades have been added, carefully selected to enliven the interior but also to blend in perfectly with the rest of the furnishings. The Pebble Carpet Collection has also been expanded to include more colours. Now available in brown-green and light blue.
The well-known Fiber Chair range has also been updated with new armchairs with padded cushions for greater comfort, for example at the office desk. The new Fiber Conference Armchair comes in either a metal or wooden base.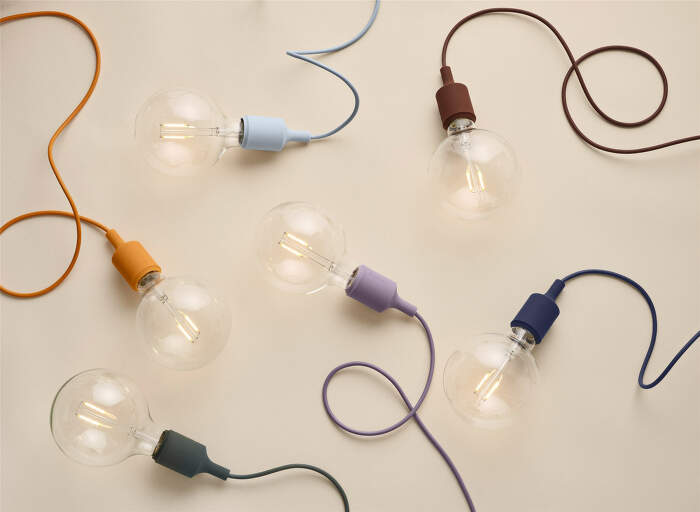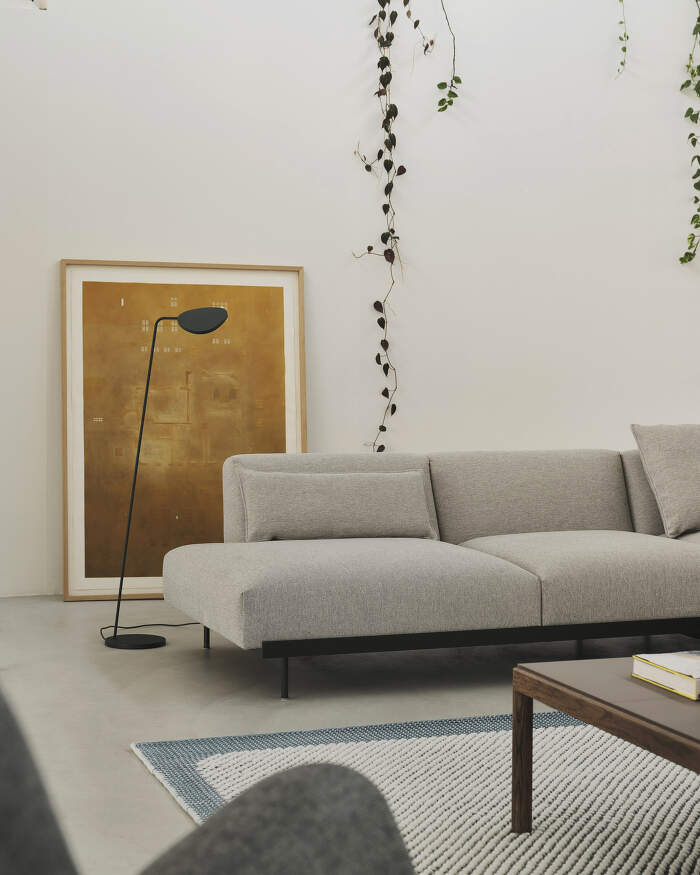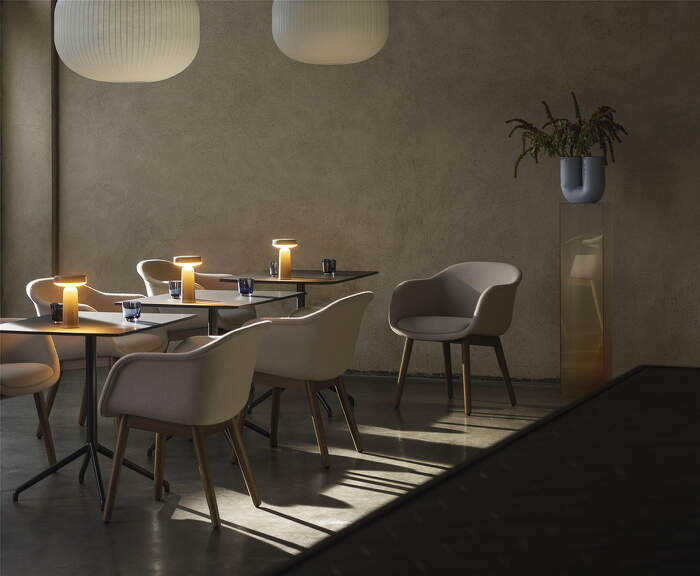 Feel free to explore all the new Muuto designs. There are many different designs to choose from, whether in terms of shade, size, or material.