Strap Mirror
Along with its redesign, the Strap Mirror collection has also been updated with shades that make the minimalist mirrors stand out. The rubber strap has been replaced by a solid fabric one, but the simple silhouette that makes the mirror perfect for a variety of rooms has remained the same. You can choose between five colours and two sizes.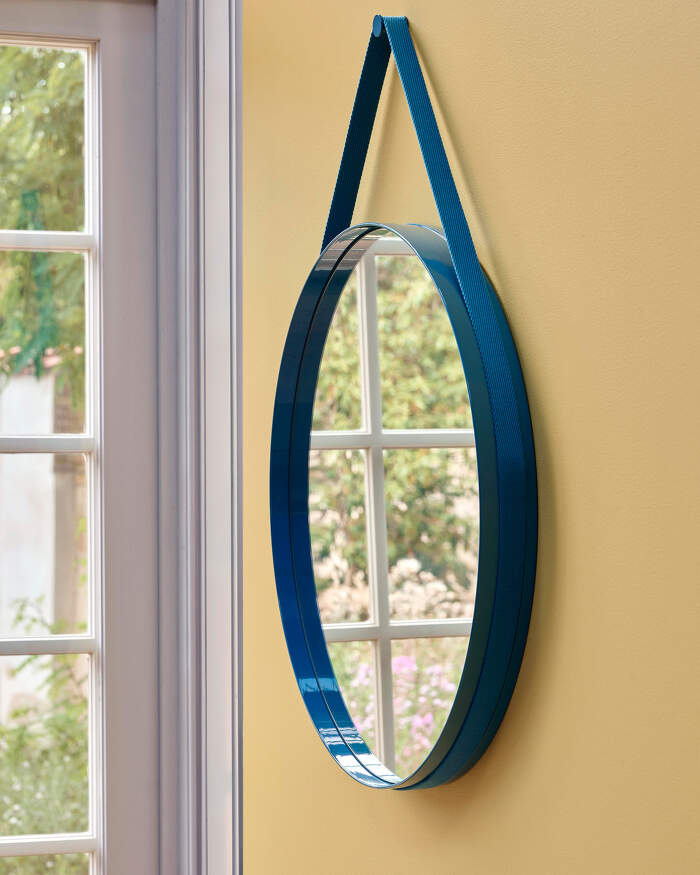 J-Series
Perfect for contemporary interiors, yet their story started 90 years ago. The J-Series Chairs brought back the successful FDB's designs from the furniture collection of the same name, which was co-created in the 1930s by Børge Mogensen, Folke Pålsson, Poul M. Volther and Jørgen Bækmar.
The original idea behind the collection was to introduce quality Danish furniture to the broader public. The company has thus opted for industrial production and simple design without excessive details. As such, the result was a series that is still relevant today – now also thanks to HAY. The brand has continued its production and introduced these chairs popular throughout Scandinavia in a range of shades, now even broader with the spring arrivals including chairs in pale blue or jade green.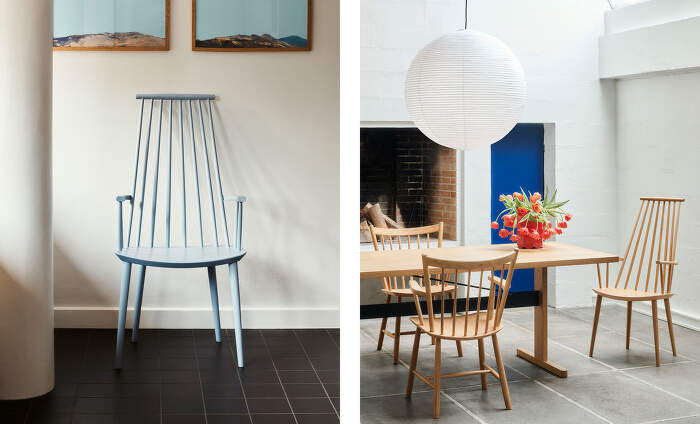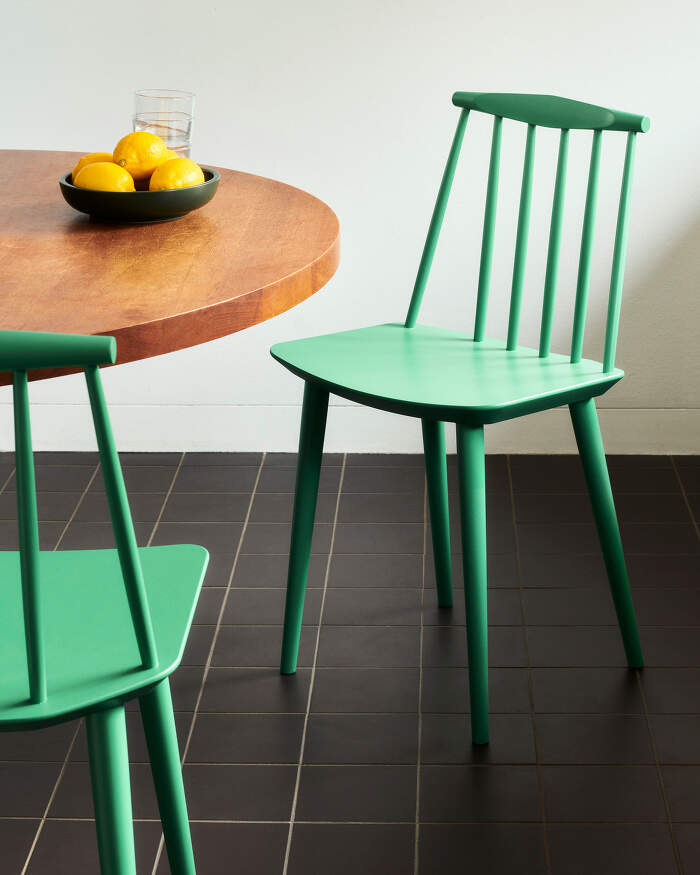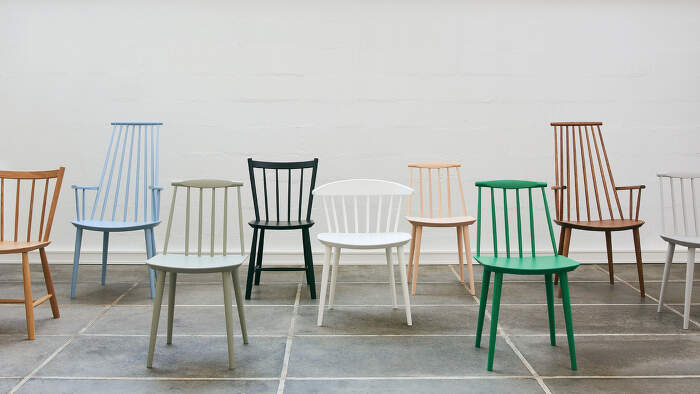 Wall Clock
A collaboration between a brand that is not afraid to stand out from the crowd and a designer who is known for his minimalist approach may seem surprising to say the least. And yet the result will leave you delighted.
Designed by Jasper Morisson in 2008, the Wall Clock bears his distinctive signature, with colours chosen to match the Danish brand's portfolio. The clean, uncomplicated and, above all, functional design is thus not without a touch of playfulness.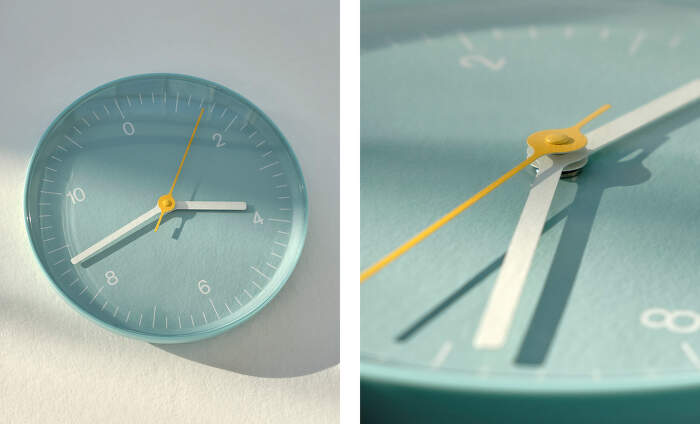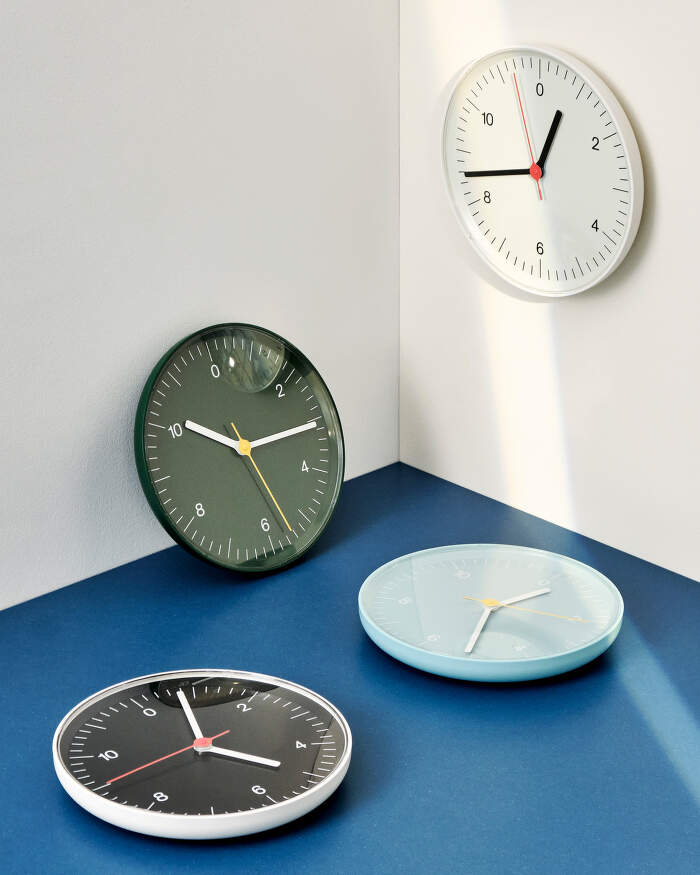 Mousqueton Lamp
Designed with carefree, joyful summer evenings in mind, the Mousqueton lamp is another new addition to our portable lamp collection. French designer Inga Sempé set out to design a piece that would be durable enough to be taken outdoors and even be left there. Thanks to the carabiner at the top, you can hang the Mousqueton from a tree or a cord.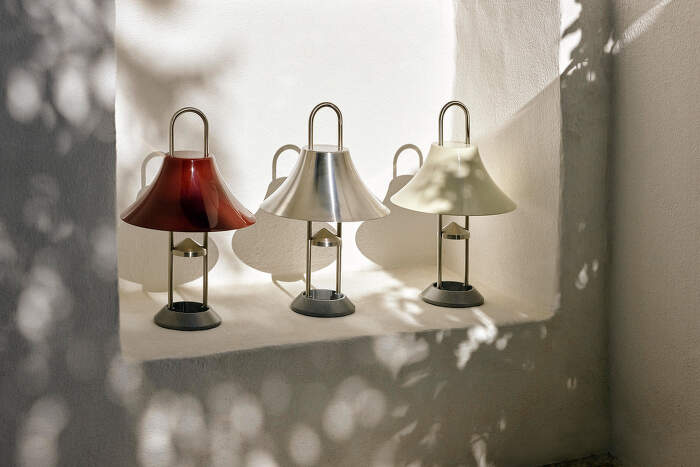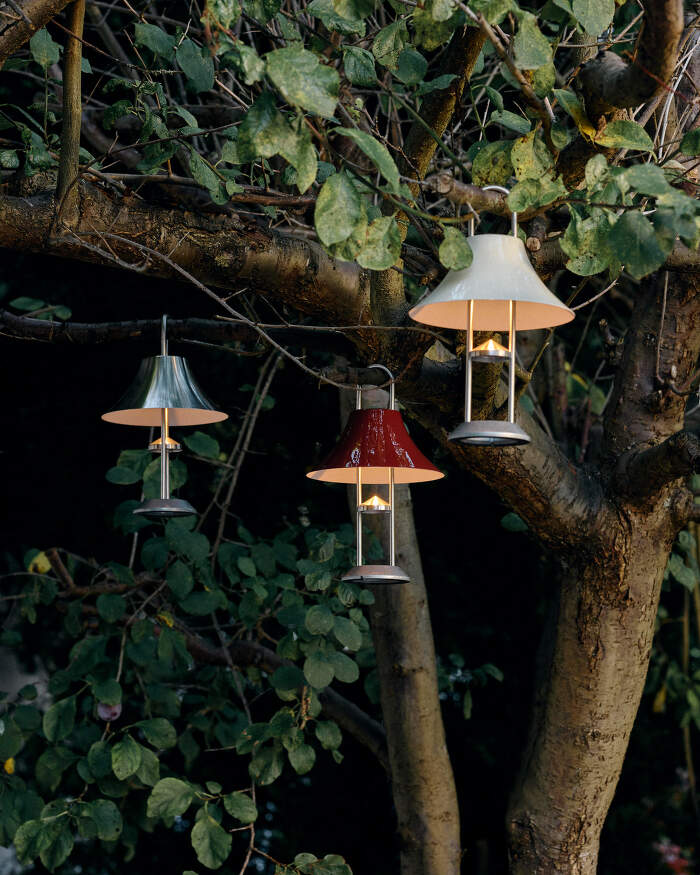 ... and many more
The list of colourful pieces to brighten up your interior runs far beyond this. For example, the collection of tableware made of durable and lightweight borosilicate glass or the range of portable PC lamps has expanded. So don't hesitate to explore all of HAY's new arrivals.