Timeless Adnet Mirror by Gubi
Designer and architect Jacques Adnet, considered the French master of the Art Deco style, enjoyed working with glass, leather and metal. He was one of the first to combine these materials in home accessories. The Adnet Mirror, which he introduced in the 1950s, was thus a very innovative piece for its time. Yet its production was discontinued after a few years. The original design was only dusted off by the Danish brand Gubi in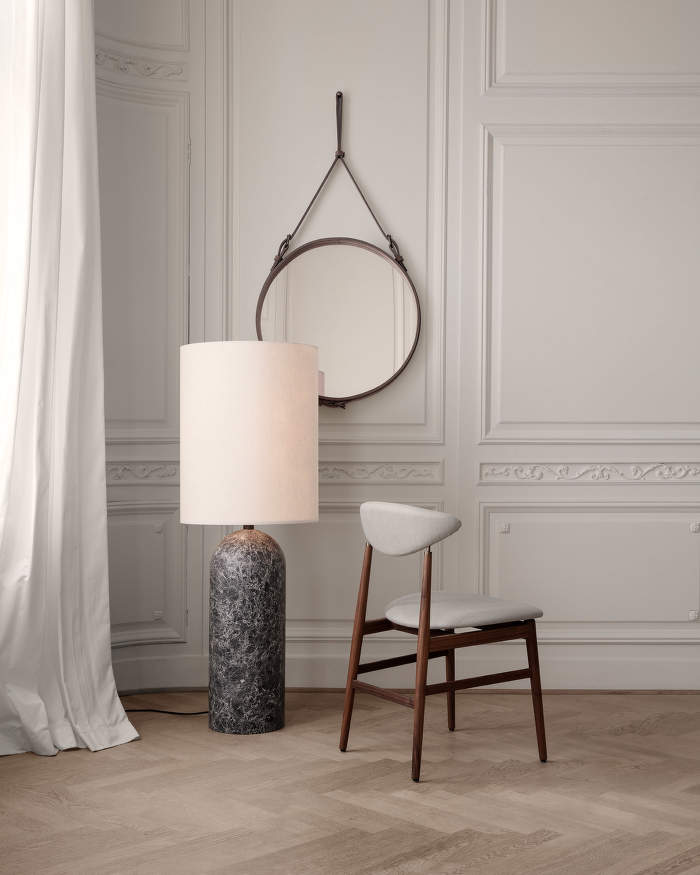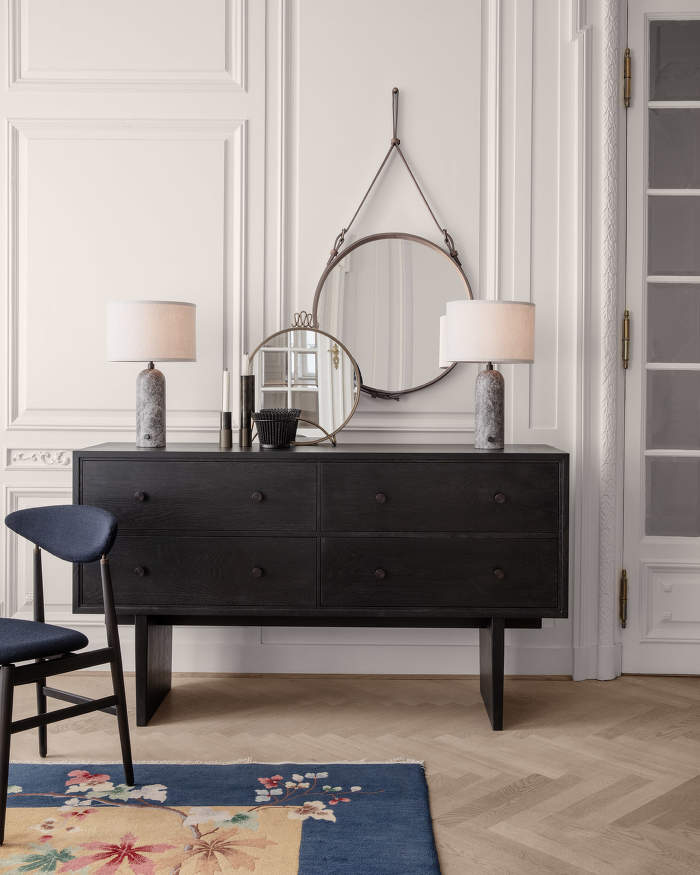 The most recognizable feature of the mirror in the brass frame is the leather strap that lines the perimeter of the mirror, giving the impression that the mirror surface is suspended within it. Jacques Adnet has paid attention to even the smallest details, using carefully considered proportions to give his mirror an impression of perfect balance. "So much work to achieve simplicity," commented the French modernist himself on his work.
In addition to his own furniture and accessory designs, Adnet also decorated the apartments and offices of influential companies and personalities, including even the French president. At the time of the launch of the iconic mirror, he also collaborated with the fashion house Hermès, but it is not certain whether it was created for the luxury brand.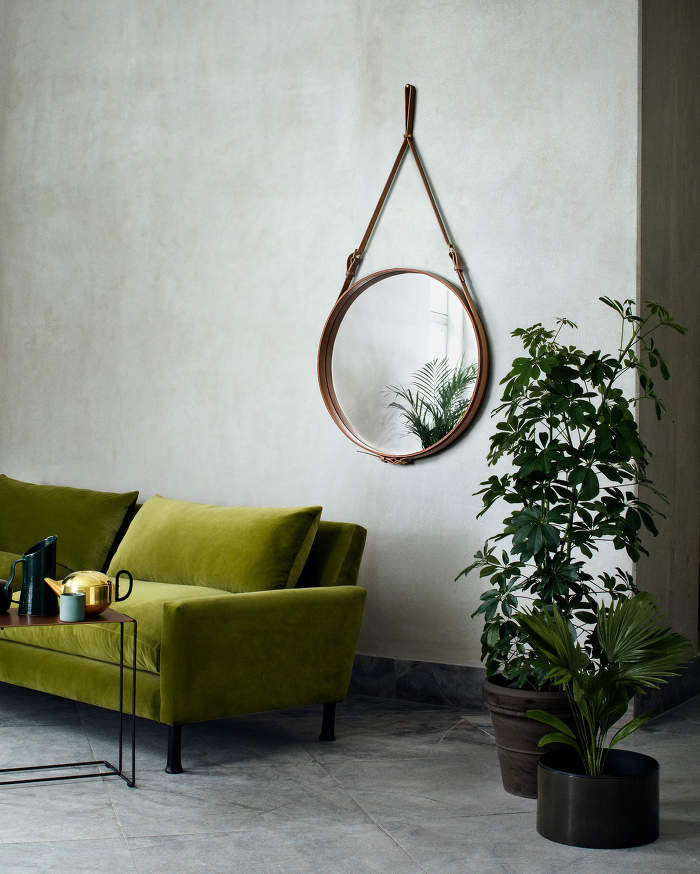 Mirror on silicone strap by Hay
Inventive use of tape inspired Adnet's many successors. A modern take on the mirror was introduced by Danish brand HAY, for example. It has replaced the leather strap with a silicone one, giving the mirror with the Strap a casual, minimalist look. Thanks to its simple design, the mirror from HAY will find its place in the entrance hall as well as in a child's room.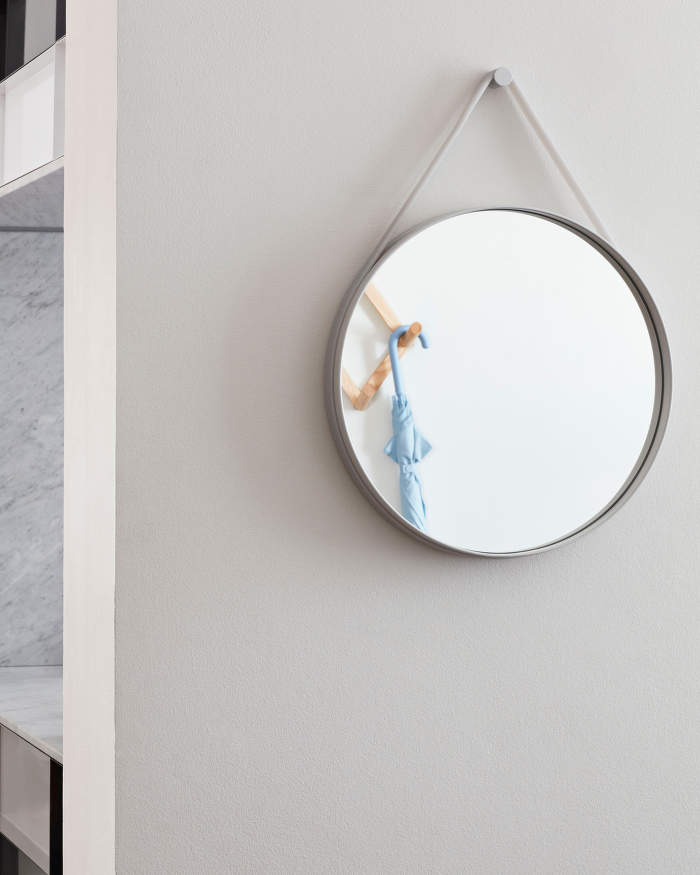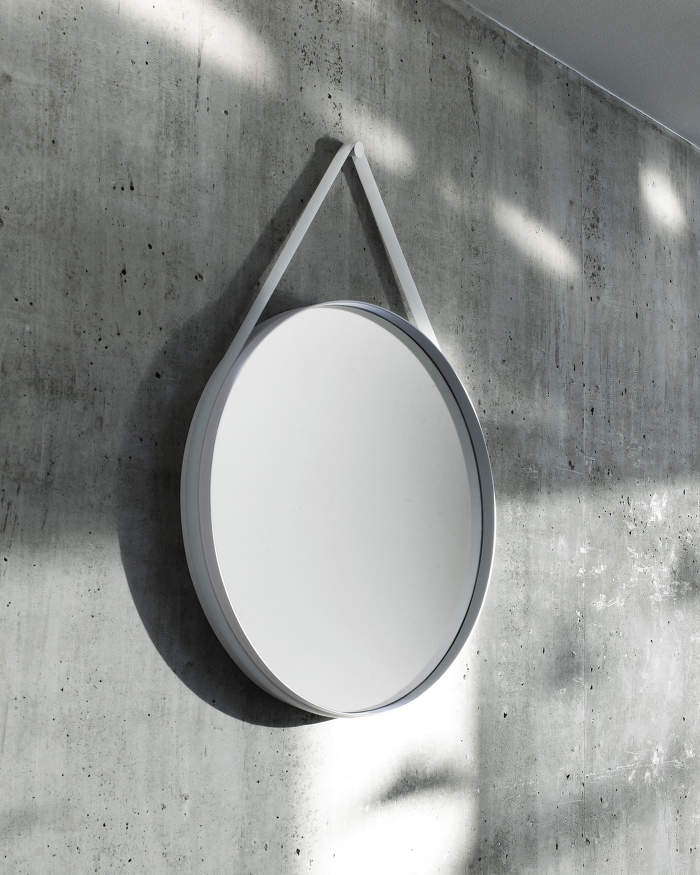 The Adnet Mirror and its more modern versions are close to the aesthetic of Scandinavian design, but each is different. So it's up to you whether you go for the more casually elegant or the perfect minimalist. What's more, you can choose the right one from several colours and sizes that the mirror collection offers.