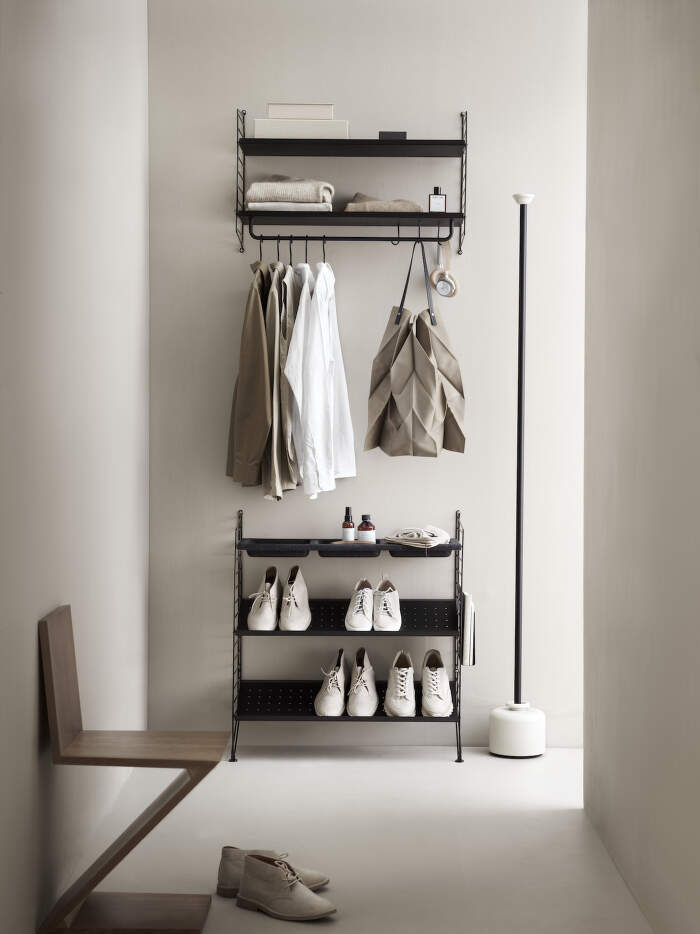 The legendary String shelving system was designed in 1949, but since then it has gathered many more components and variants, making it adaptable anywhere. Therefore storing things in hallway becomes a breeze. Thanks to the helpful String's configurator, you can try different combinations in order to find the most effective one.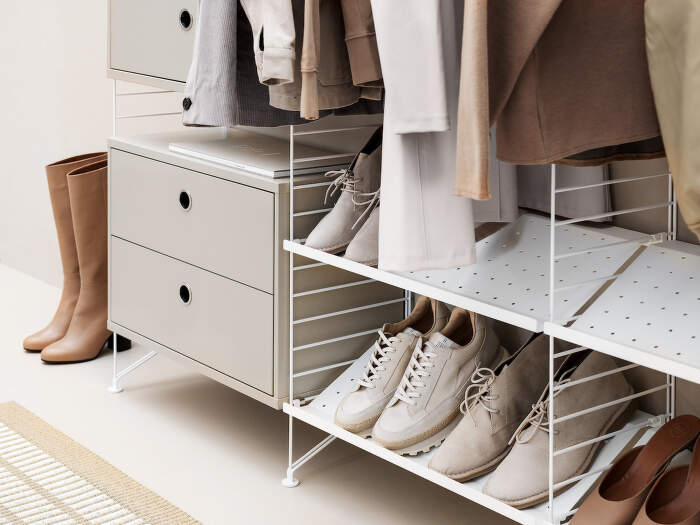 Variety of colours, always timeless design
The first thing to decide is the colour scheme: all sets consist of different heights and depths of side panels. You can choose from white, black, beige, brown and grey. Depending on the depth and spacing, you can then stack individual pieces between the sideboards in different wood or powder-coated steel finishes. Whatever combination you choose, one thing is certain: the timeless design of the String system, proven over decades, will not disappoint.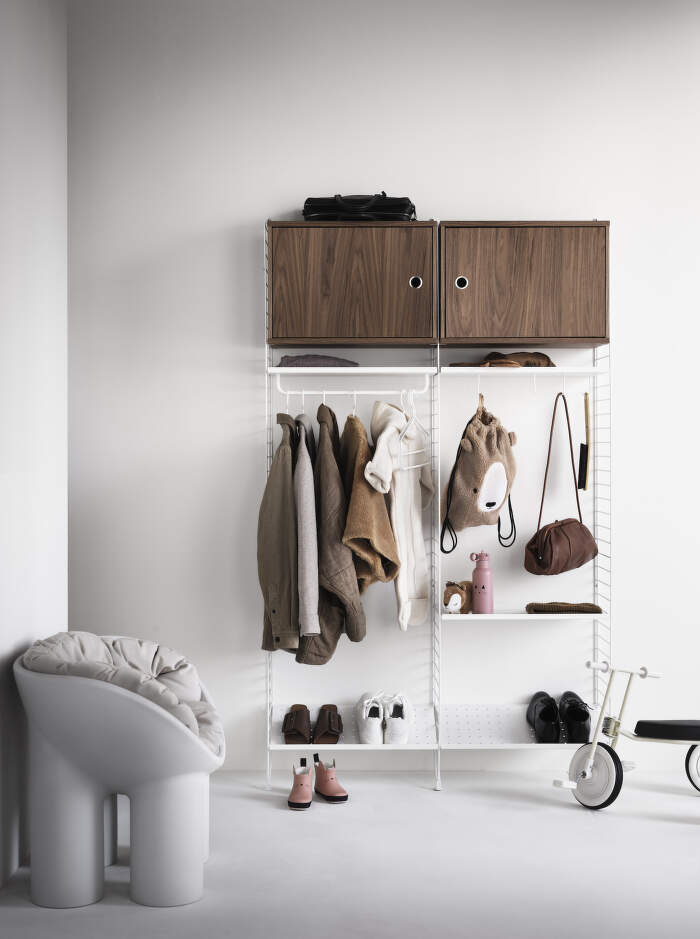 A wide range of accessories
It's up to you whether you prefer to store your hats and gloves in the drawer or compartment with doors, or separate them into a shelf with three compartments. For your sunglasses, a set of organisers will be just perfect. If, in addition to premium design, you're also a fan of shoes, you'll appreciate the bevelled perforated shelves, which are made of metal.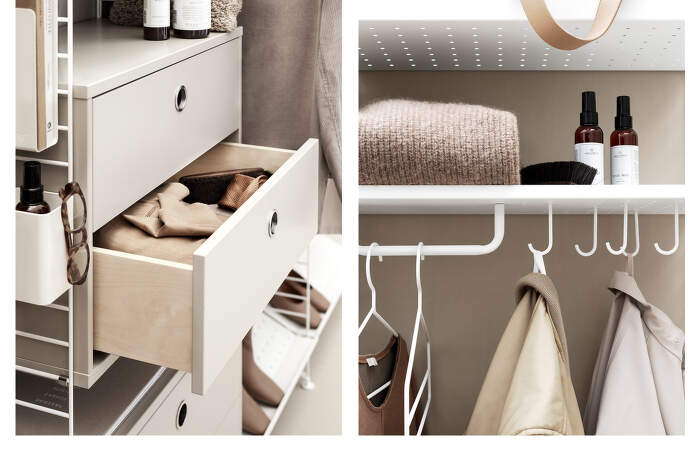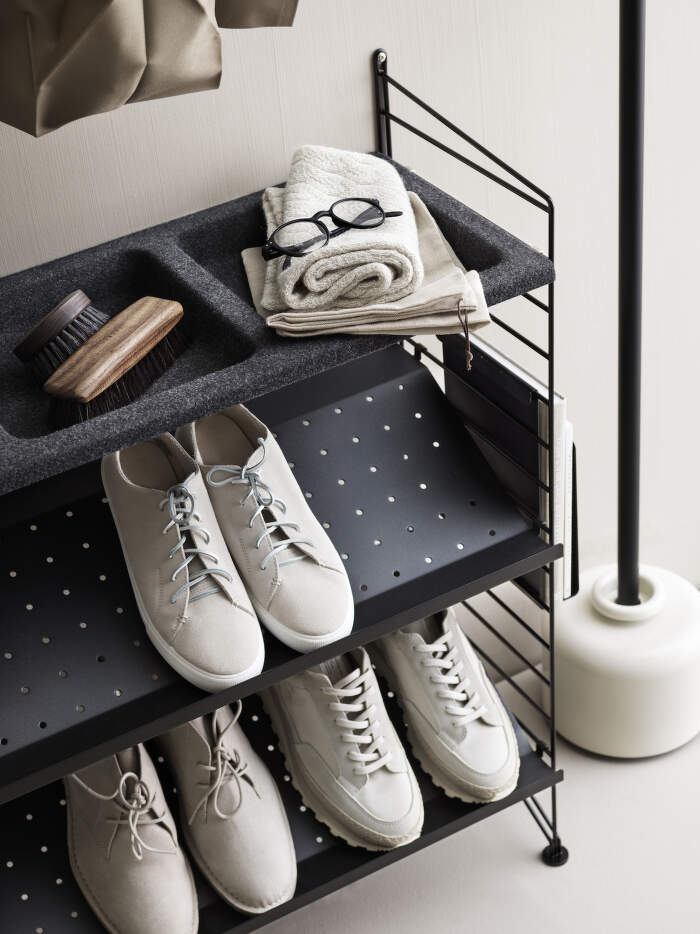 Already designed for you
With a range of sophisticated accessories and furniture components, you have the freedom to create both highly functional and aesthetic set-up. It also allows you to expand and evolve with your future needs: your growing family and space. The pre-designed String sets we have available can be helpful. As well as all the String components in case you could use an extra shelf, rod or compartment...