Barstools are usually classified into two groups based on seat height: those with a seat height of 65 cm and those with a seat height of 75 cm. To ensure comfortable seating, the seat of a bar stool should be at least 20 to 25 centimetres lower than the top of a bar counter or table.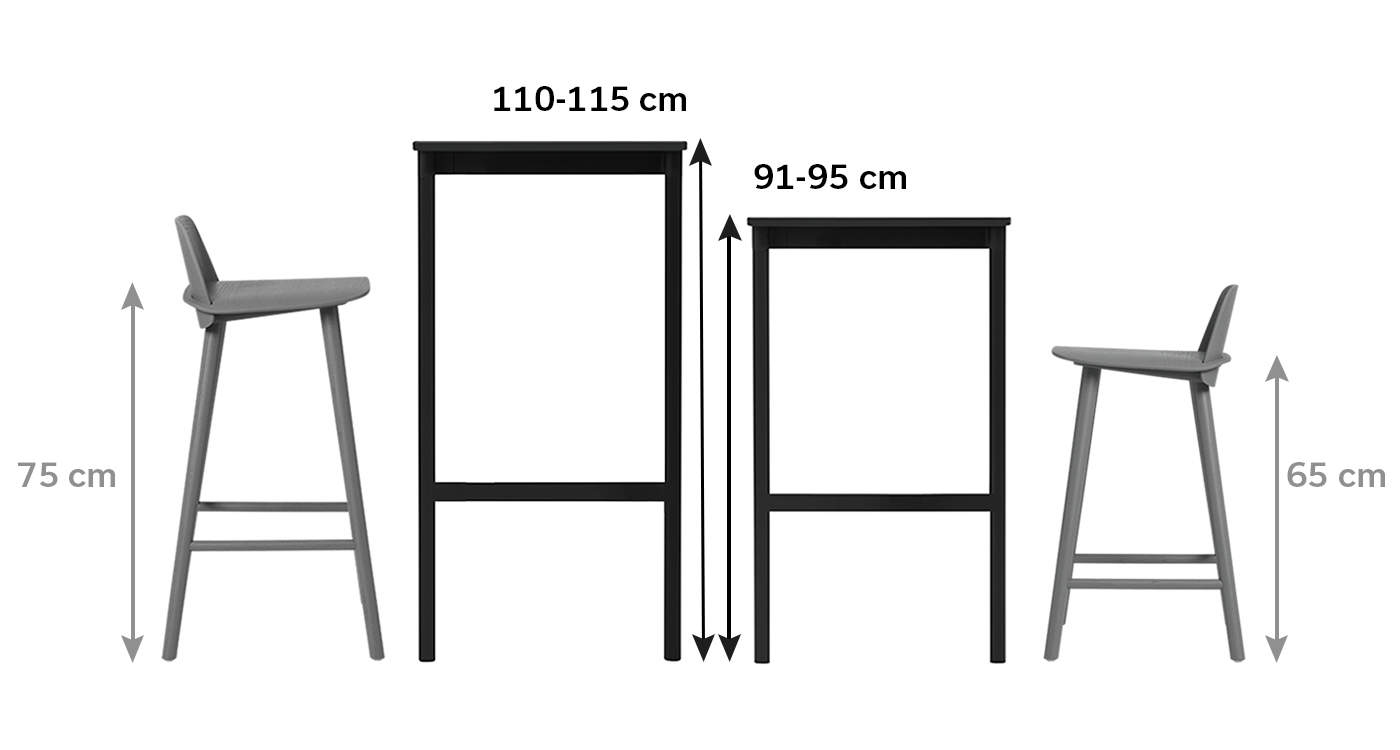 For a genuinely comfortable seating experience, choose a bar stool with a height of 75 cm if you have a classic bar counter or bar table with a height of 110 to 115 cm.
If, on the other hand, you are planning a bar with a kitchen counter that is 91 to 95 cm high, a lower bar stool or chair that is 65 cm high should be used.
As you can see, selecting the ideal bar stool height is not difficult!
You can also read this article for general tips on how to choose the right bar stool.