The Visu collection was designed by Finnish designer Mika Tolvanen and the aim was to create a personal reinterpretation of the classic bent plywood chair.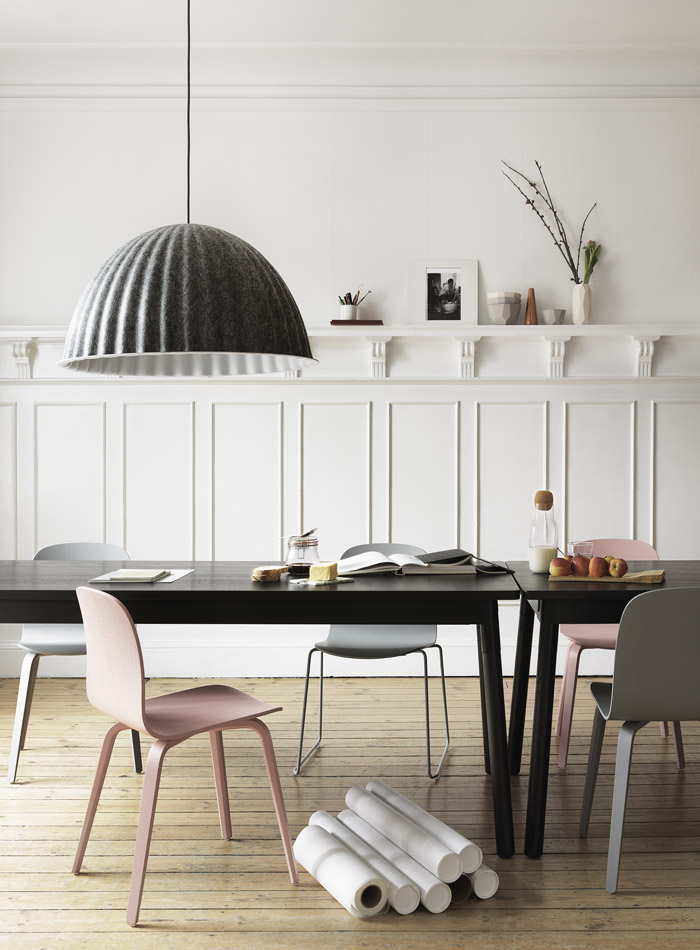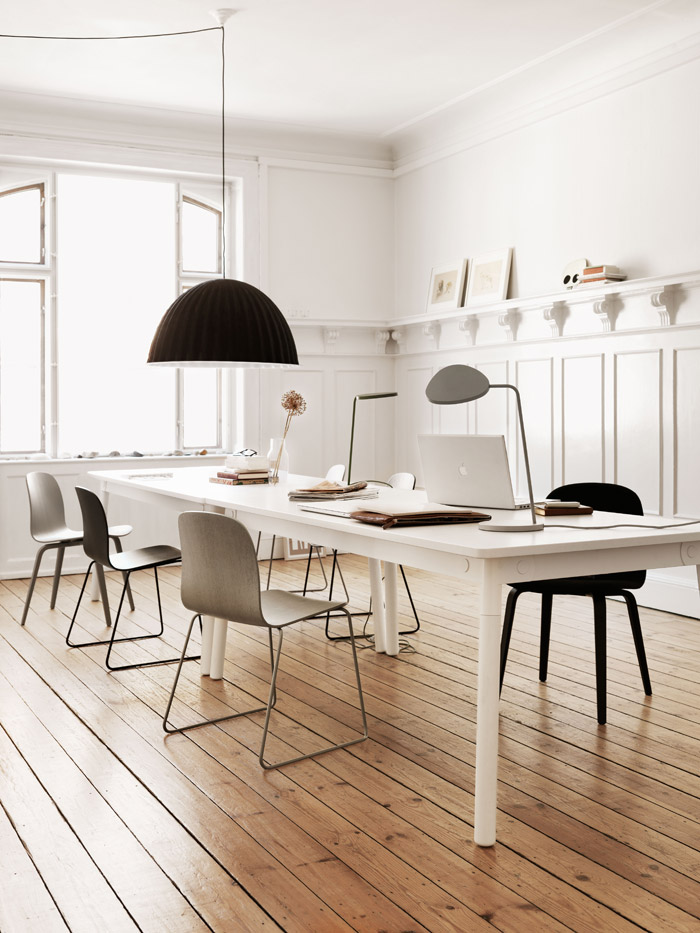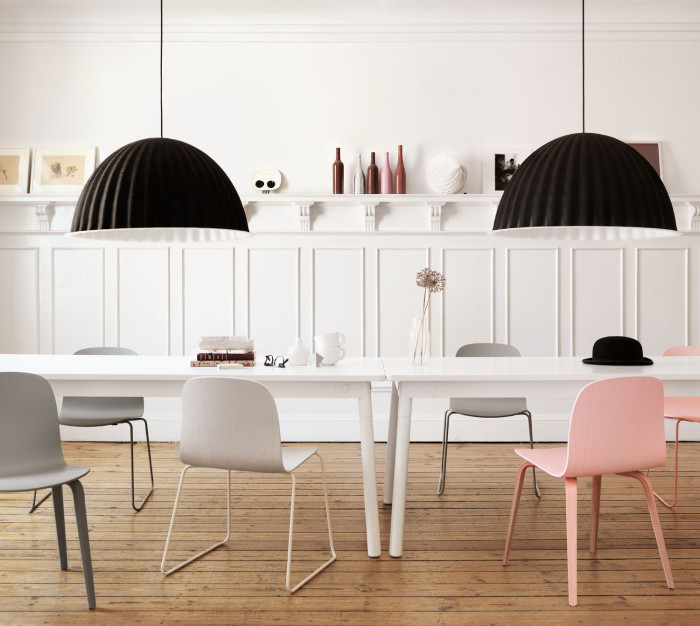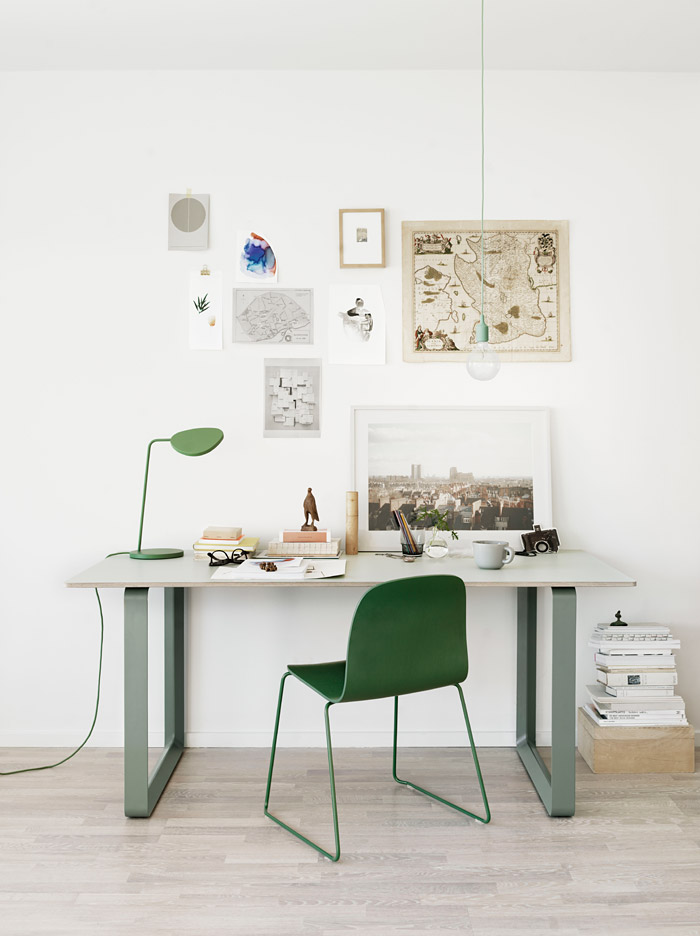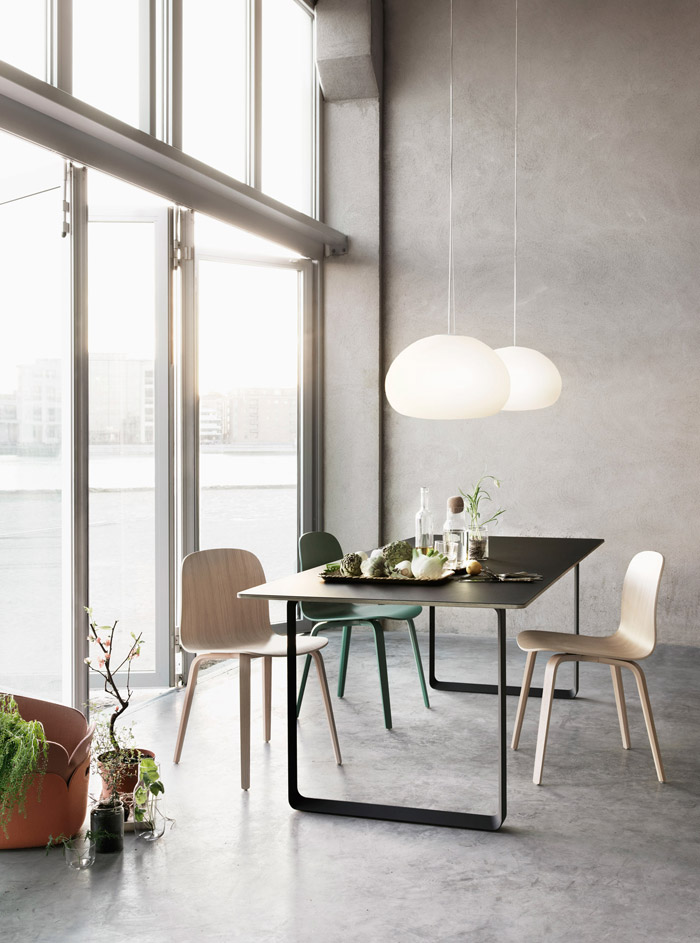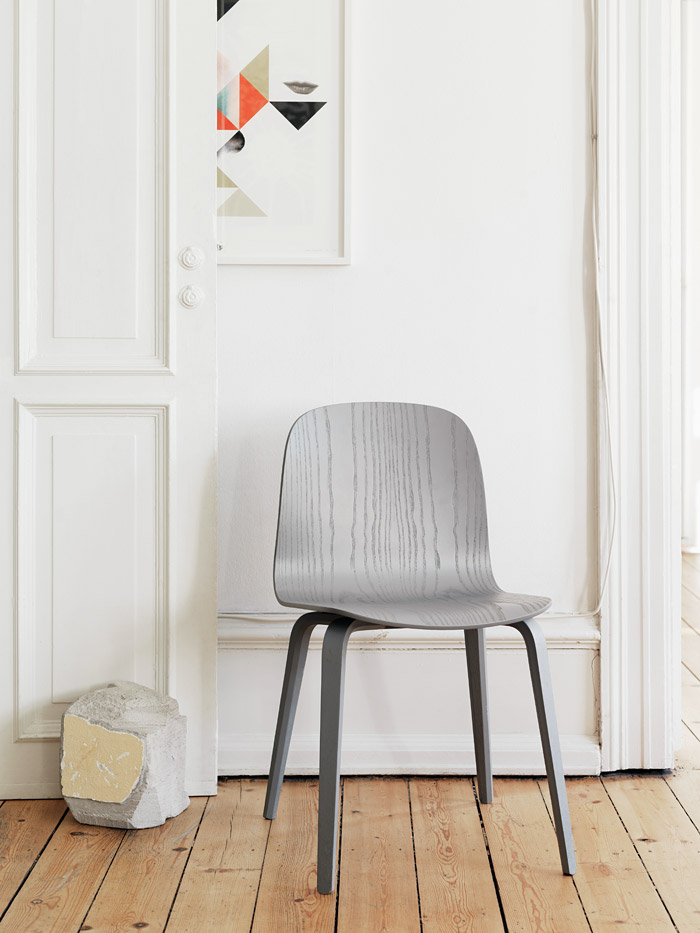 Mika Tolvanen and Muuto really went to great lengths to design the Visu chair. The entire design process took two years, where they tweaked every curve, edge and detail. The result is a chair that is both simple in form and incredibly comfortable.
Thanks to the careful ergonomic shaping of the seat, this chair is also suitable for longer sitting periods - so that in addition to the dining room, it can also be used in the home office or corporate boardroom.
The fact that Mika Tolvanen has really played with the design of the chair is evidenced by the name Visu, which means precision in Finnish.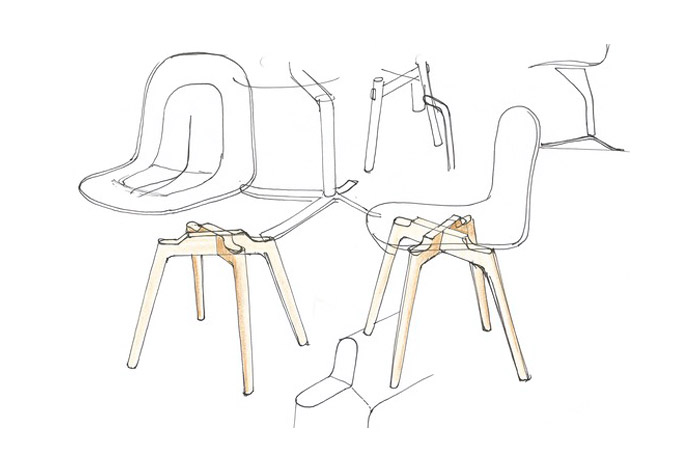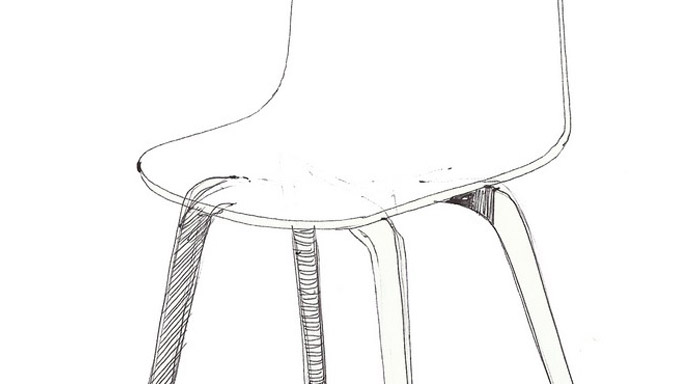 Visu chair sketch, Mika Tolvanen
Visu is made with a metal base or wooden legs. In terms of materials, you can choose between natural oak, several colour variations of lacquered ash plywood or upholstery.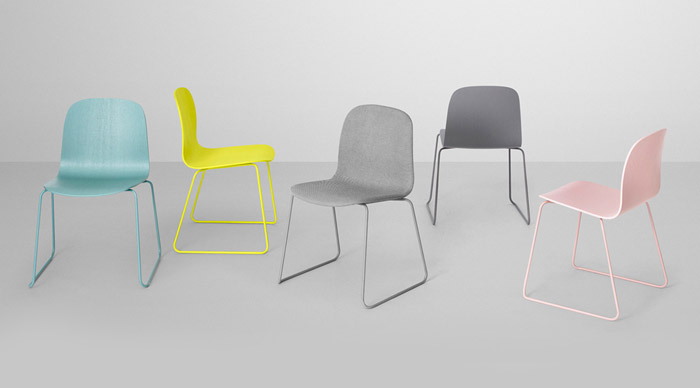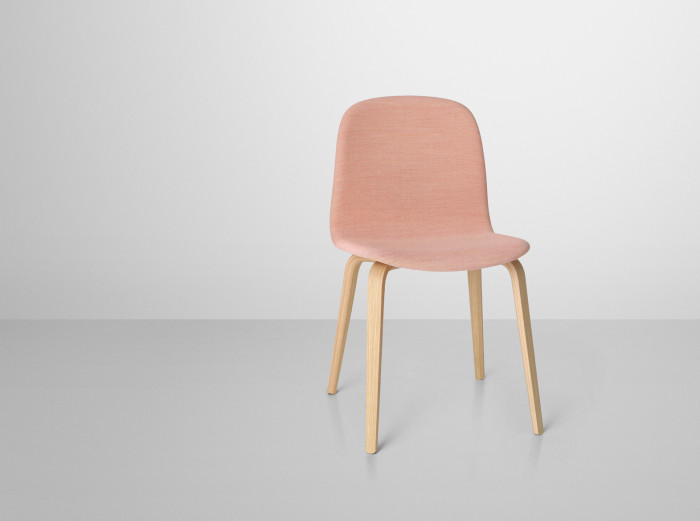 Also, chairs provide very comfortable seating not only in upholstered versions, but also in bent plywood versions.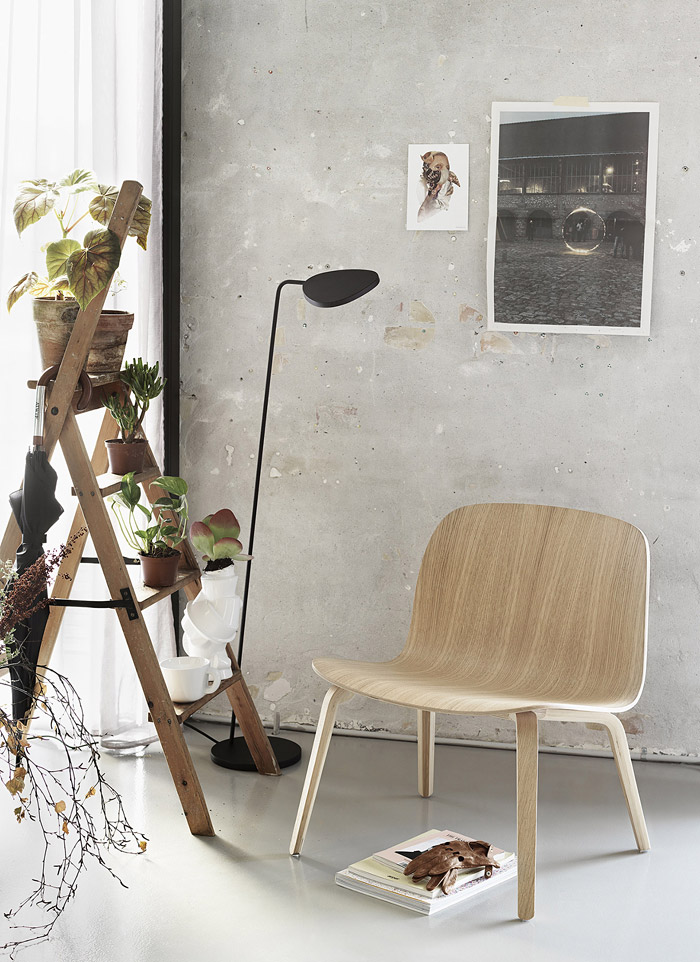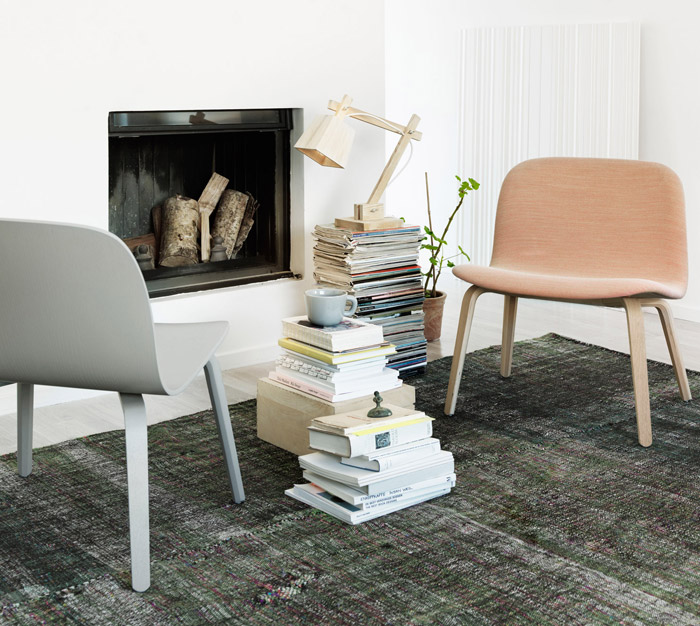 The newest addition to the Visu family is the bar stools which were unveiled at this year's Milan trade show. The understated backrest is very nice, which adds to the comfort of the seating. The stools are available in two height variants: the seating height of 75 cm is a classic bar stool for bars and raised counters. For the kitchen counter you will appreciate a stool with a seating height of 65 cm.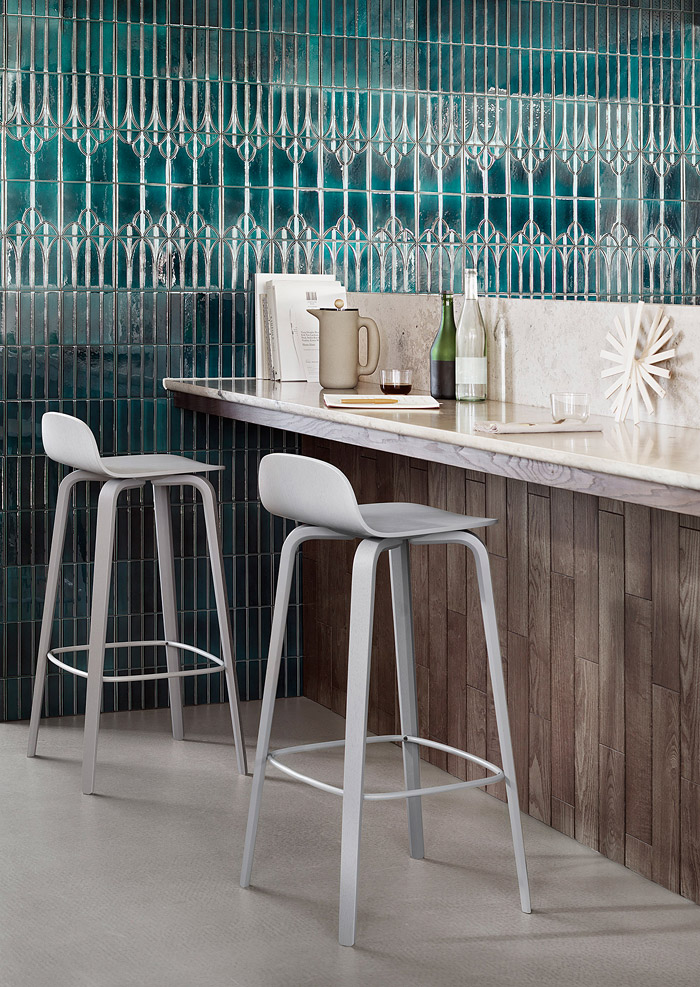 Source photo: Muuto