The domain of the Swiss design duo Stefano Panterotto and Alexis Tourron has always been innovative design that reflects the contemporary living needs of the young generation. And the Tense luminaire is no exception. It was presented to the world at Milan Design Week in 2019, along with other pieces from a collection that offered solutions for those who are often on the move.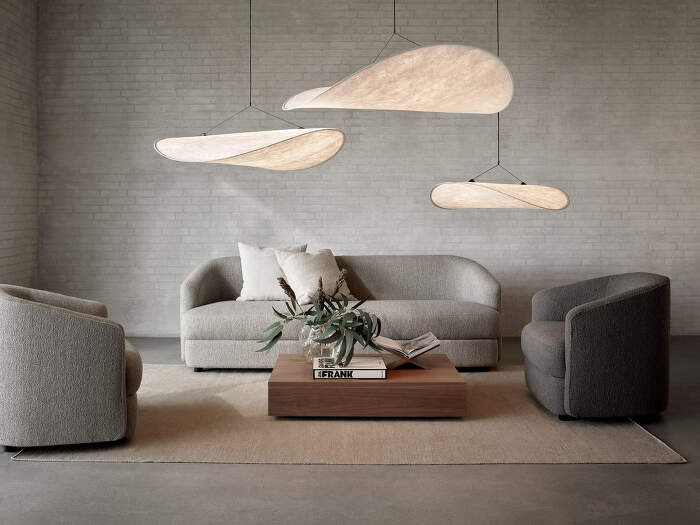 The range of five pieces of essential interior furnishings was united by weight of under 20 kilograms, the practicality and economy of packaging, and the possibility to assemble each one without the need for additional tools. These qualities were intended to ensure that the design pieces would accompany their owners even when they moved frequently. Indeed, the designers themselves believe that we form relationships with the things that surround us, and so even in these days of greater flexibility in living and the sharing economy, it pays to invest in products that make our lives easier and more enjoyable. "A piece of furniture is like a nice piece of art, it's something you want to take with you and possibly pass on to your relatives to preserve the legacy of how you grew up," explains Panterotto.

The actual realisation of the collection was preceded by research into technological processes and materials, as well as a look outside the world of design. The designers were inspired by lightweight sports equipment, tent structures, or professional equipment for photographers – and in the case of the Tense luminaire itself, for example, by the classic design of Japanese paper lamps. In addition to its functional qualities, the luminaire also had to be beautiful, both lit and off. The designers have tried to create a piece that fits into many types of interiors and adds to their personality.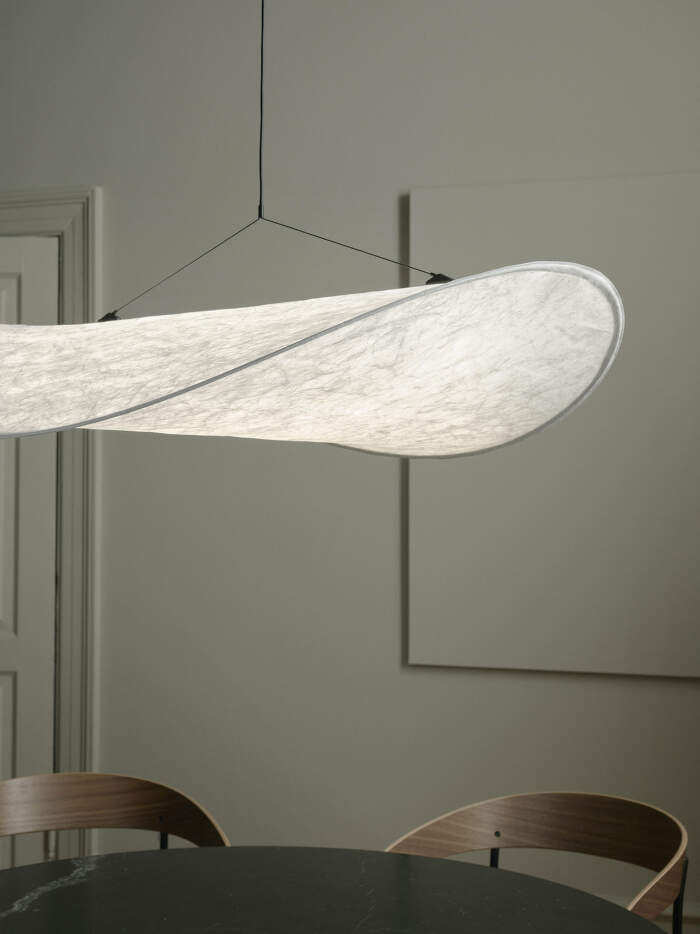 The choice of the right material also played a major role in the journey towards the perfect lamp. Material that would be durable and strong, recycled, and recyclable at the same time. A non-woven fabric called Tyvek not only met these requirements, it also diffused light pleasantly, making it the obvious choice. In addition, the lightweight material meant that only one cable could be used for both the suspension and the electricity supply.

The sophisticated design of the lamp was eventually brought to a wider audience through a collaboration with the Danish brand New Works. The original pendant in several sizes (including a generous 120 cm diameter luminaire) has been complemented by a wall lamp and a table portable lamp. Take a look at the entire Tense collection!