Don't swing! Or maybe...
He doesn't rock in his chair - a phrase everyone has heard, maybe not just when he was a kid. But it doesn't apply to Tip Ton chairs. Even before their creation, the Vitra brand has often collaborated with the Swiss Federal and Technological Institute. The latter ranks among the top of such universities, especially in the fields of health, dynamic sitting and the link to office chairs. It came up with the finding that a slight forward lean when sitting prevents illnesses, benefits the blood circulation, the spine and thus also promotes creativity.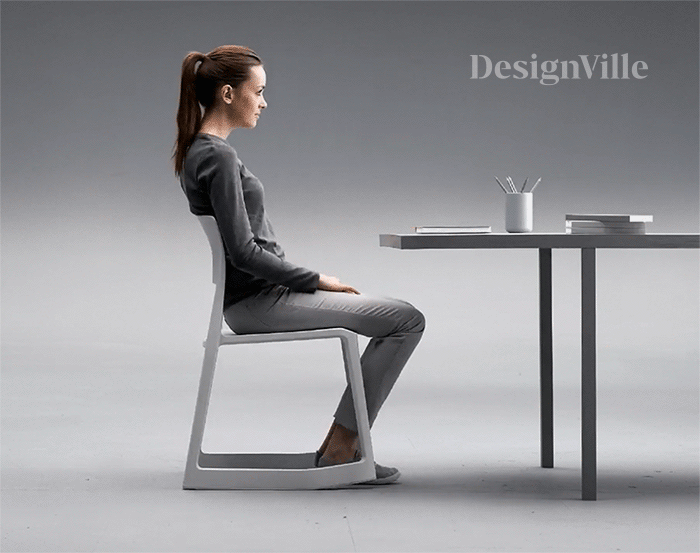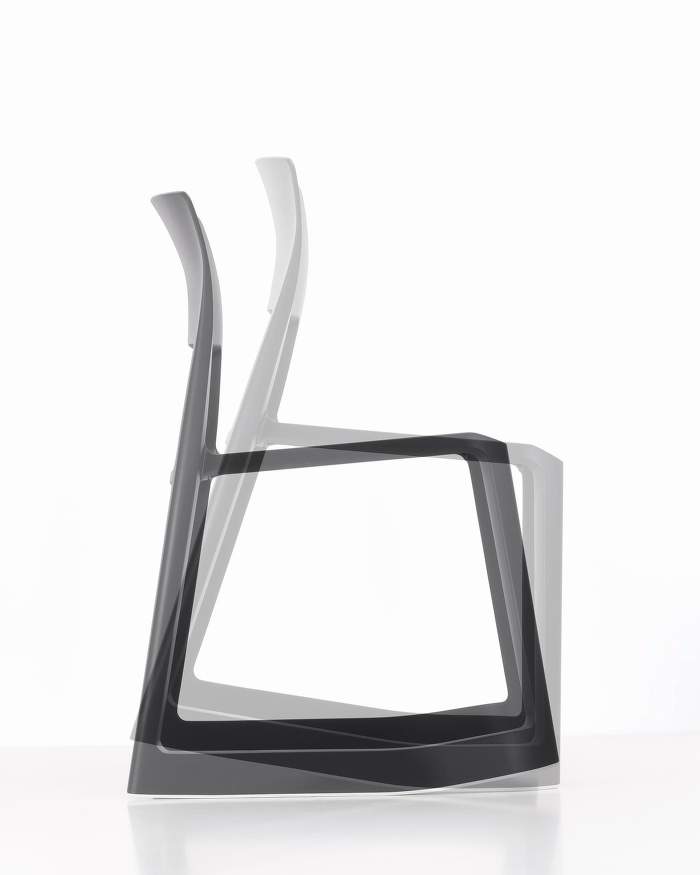 The concept of Tip Ton chairs was inspired by The Royal Society of Arts Academy, a British school based in Tipton. They approached the designers at Barber Osgerby, who decided to take up their offer as a challenge. So, in line with the Institute's findings, they designed the base of the chairs to remain in two different positions. The chairs they created were designed to appeal to young students, to be both durable and lightweight, to make no noise when moved, and to slide into other chairs to save space when no longer needed.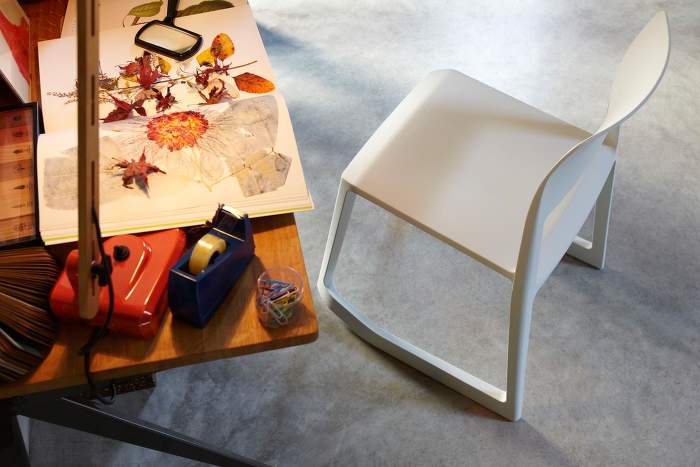 At the same time, they also wanted the playfully coloured chairs to be easy to make in large numbers and fully recyclable. At the time, designers Edward Barber and Jay Osgerby, who were also behind the design of the torch for the 2012 Olympics, already had experience of working with Vitra, the brand that has Tip Ton chairs in its portfolio.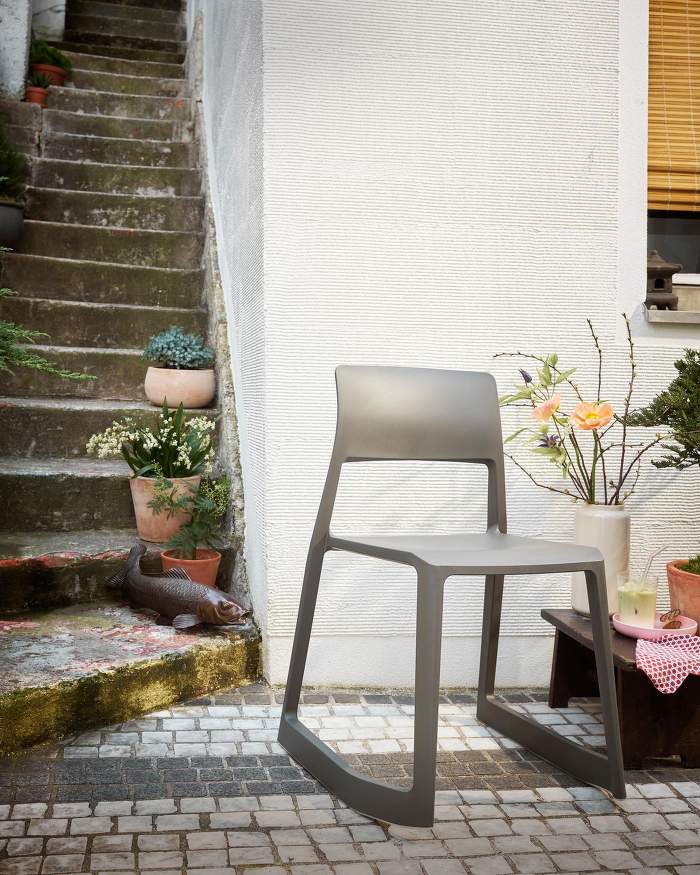 A chair that won't let anyone sit still
The Barber Osgerby duo's main idea was freedom of seating - they wanted to allow several sittings to keep the person and their mind active at all times. A total of five dozen prototypes passed under their hands before they fine-tuned the right shape for tilting so that the sitter remains stable even when slightly bent over. For this, they used the original model, whose seat was made of shell and legs of metal. But this design, in turn, resisted the light weight. The final form is made of rigid plastic and weighs four and a half kilos. Because of their placement in educational institutions, the chairs also passed several different tests.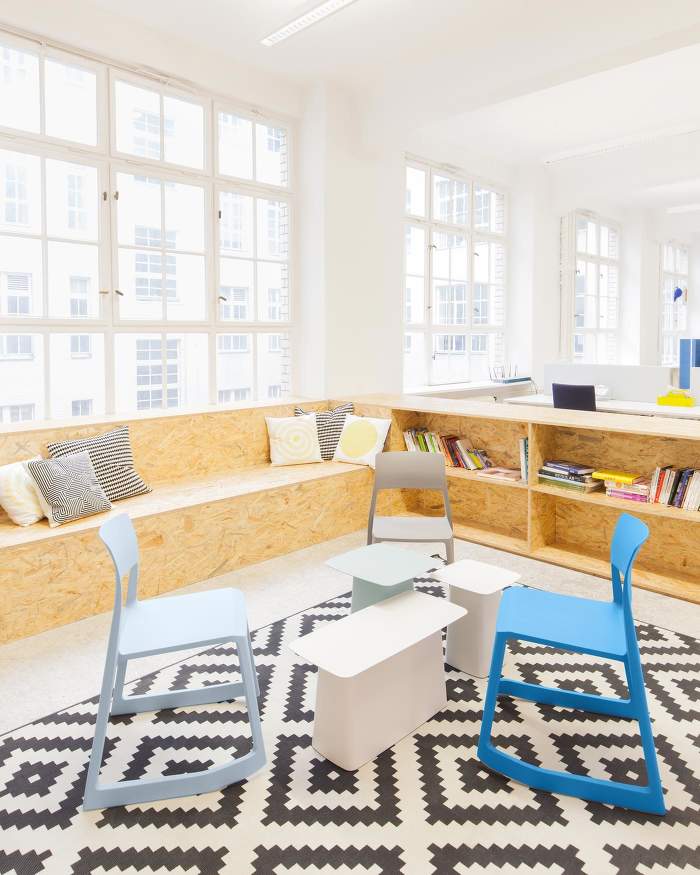 After completing the design, aptly named Tip Ton, which both refers to the project's place of origin and is also meant to be a quote for the two seating positions, the designers realized that it could also serve people in offices or at home in addition to students. On the Vitra Tip Ton collection website you can choose from several unconventional colour options.
The work of Jay Osgerby and Edward Barber is based on a dialogue between the two. Both admit that they might not be where they are if they had created separately. They also actively try to avoid trends. They don't read magazines or succumb to temporary influences. But they try to create uncategorised designs that are not anchored to a specific time and none of the trends are recognisable.
Moreover, with each project they look for a way to enter a new field and do something in a way they haven't tried before. But one factor binds all their efforts together - they are always guided by what is most user-friendly. That's why they often combine furniture design with technology and try to make each piece as variable as possible.