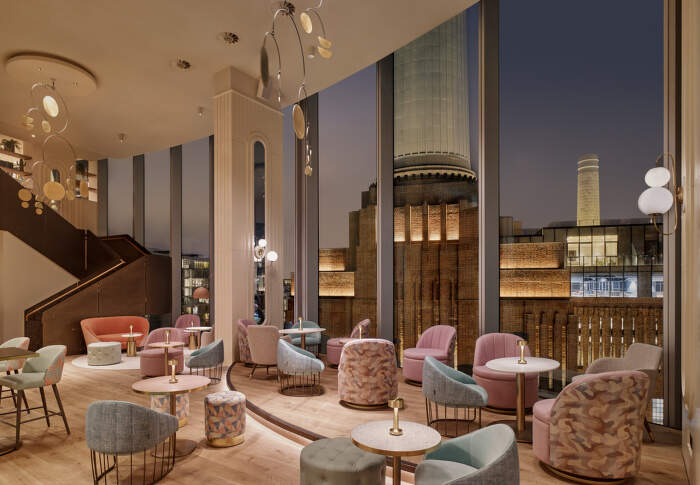 Photo by Matthew Shaw
If you have other plans than a trip to London, that's fine. Let yourself be at least virtually guided through a complex work from the mind of the great dreamer that Jaime Hayon undoubtedly is. Our tour starts right away in the impressive lobby, which has been given a lot of thought by the Spanish designer. Apart from the intention to create an extraordinary experience from the very beginning, he wanted to use design to make the least fun part of the whole process more enjoyable.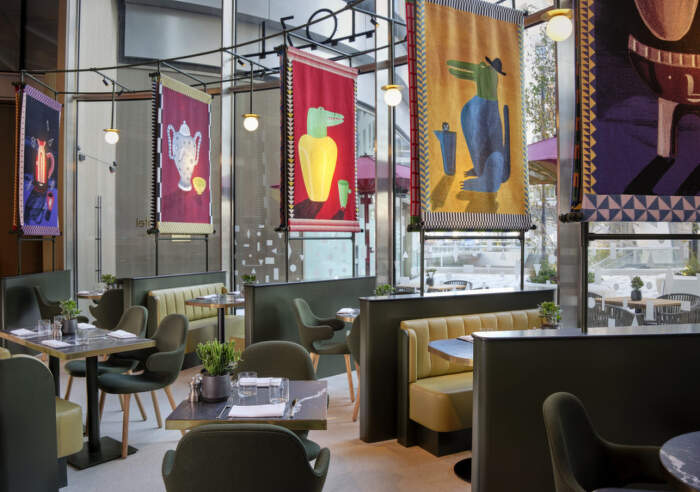 Photo: Matthew Shaw
After the first steps, you'll be distracted by the striking yellow statue of The Dreamer and the organically shaped red cabinet of curiosities in dialogue with the seating furniture of the same shapes. If the chairs happen to look familiar, you're not wrong. They are the designer's ventures under the Fritz Hansen label: the Fri and Ro armchairs or the Ikeru and Ikebana vases.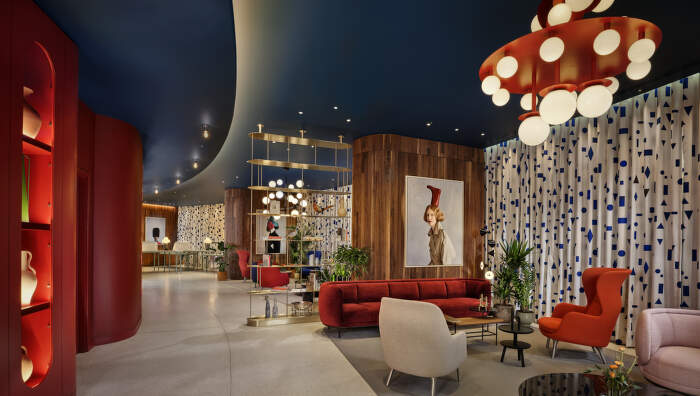 Photo: Matthew Shaw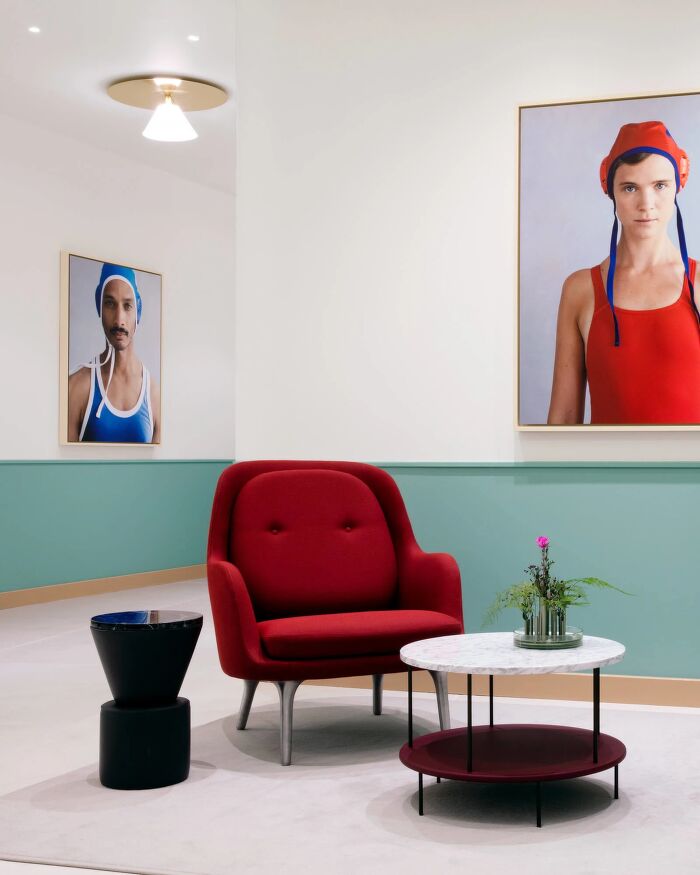 Photo: Mark Hazeldine
The Tozi Grand Cafe is also impressive, with its circular layout reminiscent of a theatre space. In addition to top-notch food and drinks, Hayon's expressionism and custom tapestries play a leading role here. The dark green-hued Catch chairs by &Tradition also attract attention. The same furniture makes an appearance in the individual, playfully curated rooms. In some of them, you can even fall asleep overlooking the impressive Battersea Power Station.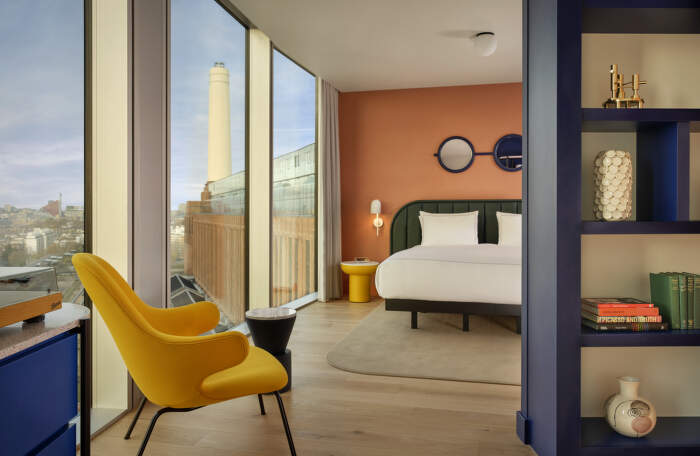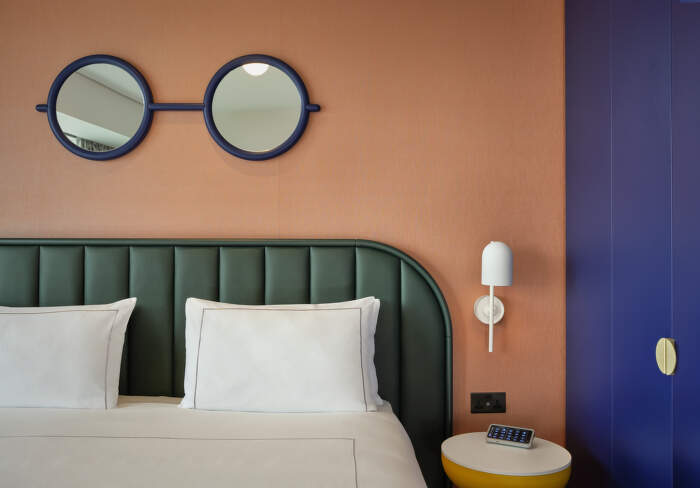 Photo by Matthew Shaw
Like everything else, Jaime Hayon has a distinctive perspective on luxury, and you can explore that perspective at the hotel. With his fearlessly eccentric approach, he pushes the concept of luxury into a surreal-art dimension. He wanted to combine first-class service with an unconventional experience of the entire space, which is completed by artfully selected photographs, graphics, artworks and tapestries, in addition to the selected design and thoughtful architecture of the space. For example, photographs by the duo Klunderbie were created for the hotel, which encapsulate something of British history with a good dose of wit.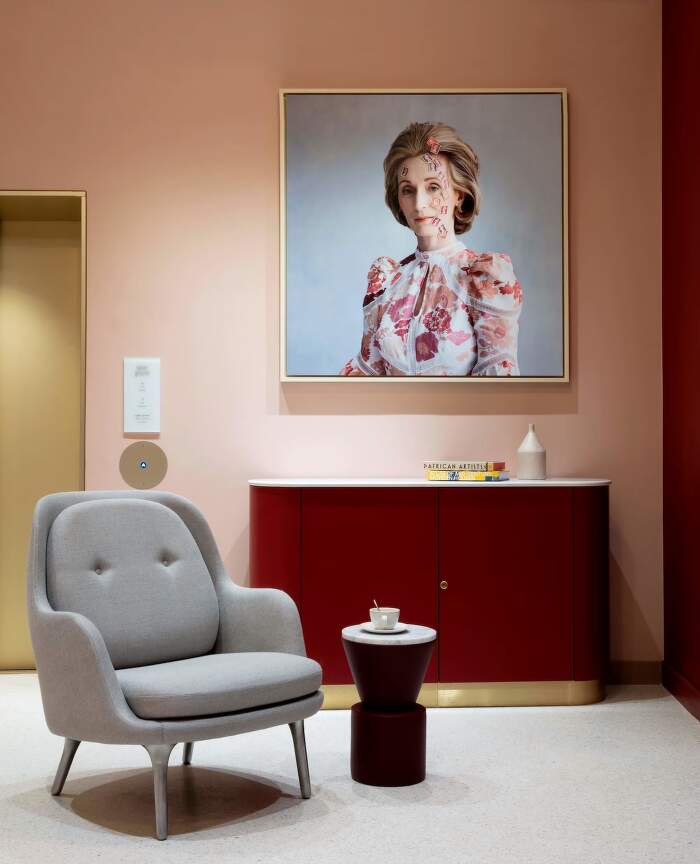 Photo by Mark Hazeldine
In addition to the Fritz Hansen portfolio, Jaime Hayon's distinctive work is also known through the design of the &Tradition brand. You can have a smaller or even a larger piece of the designer's exceptional aesthetics in your home.