Furniture Balcony
You'll see it in front of the Danish National Gallery, for example, as well as in many design-lovers' gardens. The Palissade furniture designed by the Bouroullec brothers has an irreplaceable place in the ranks of outdoor furniture. A fresh innovation from the pen of the French duo is therefore bound to raise high expectations. And we are sure that it will live up to them.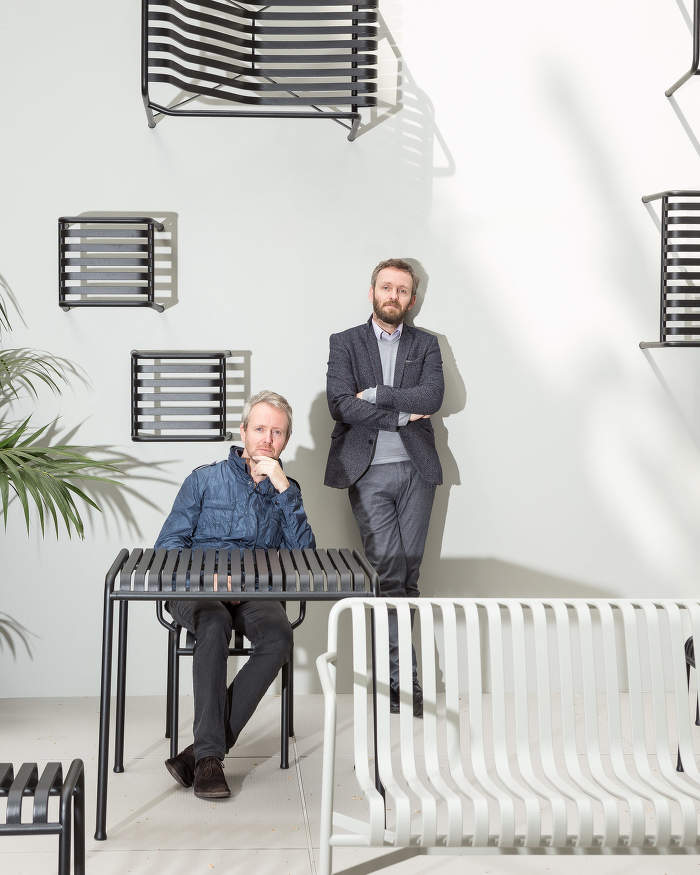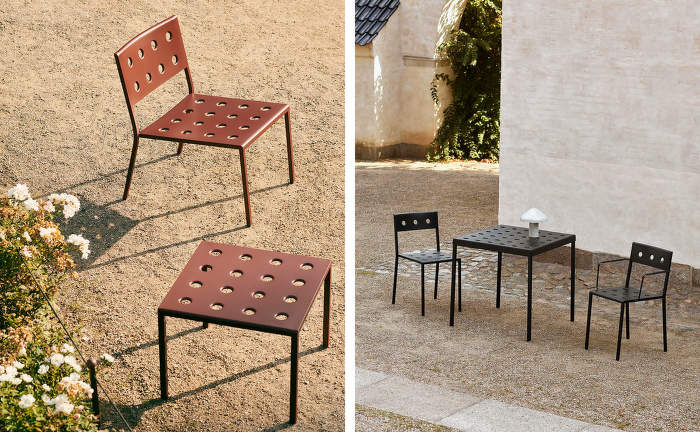 We are talking about the brand new Balcony garden furniture collection. Like Palissade, the new furniture, made of powder-coated steel, boasts outstanding durability. It will survive any weather conditions in your garden, patio or balcony.
In this respect, the perforated surface is great for drying quickly after rain, while creating a unified visual line across the entire collection, in which you will find a dining table with chairs as well as benches or armchairs to create a variety of comfortable seating configurations.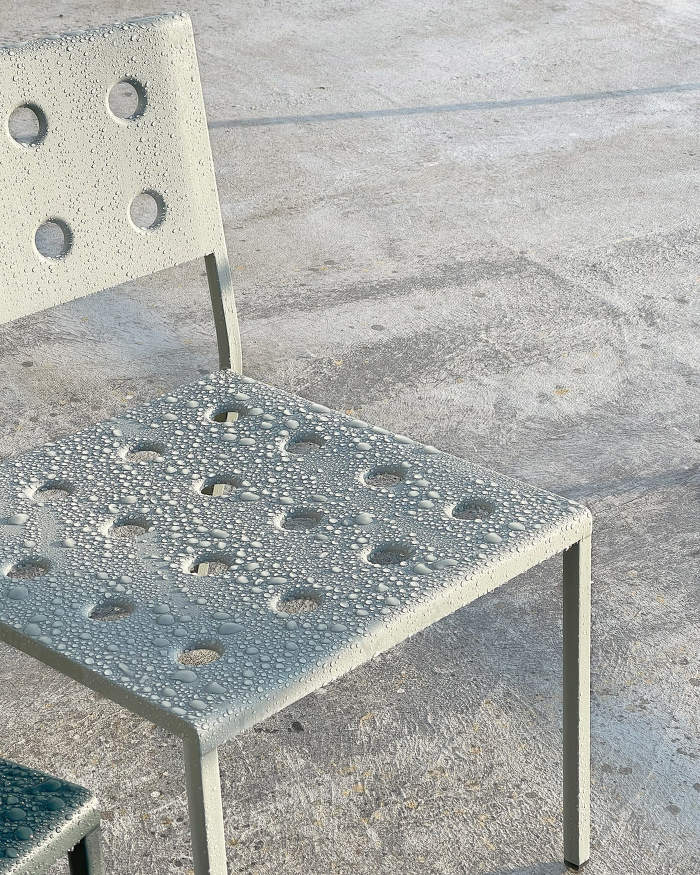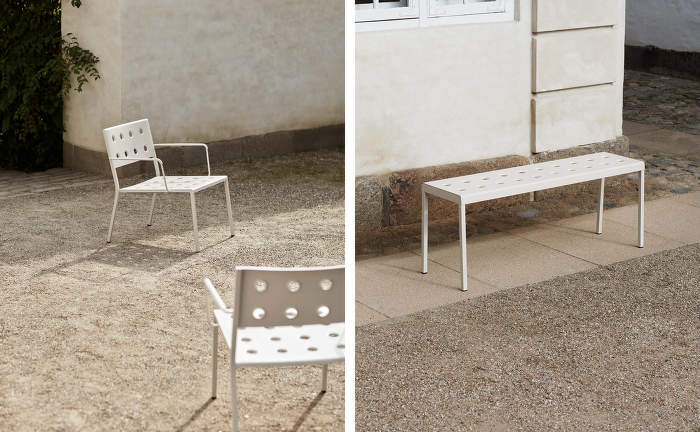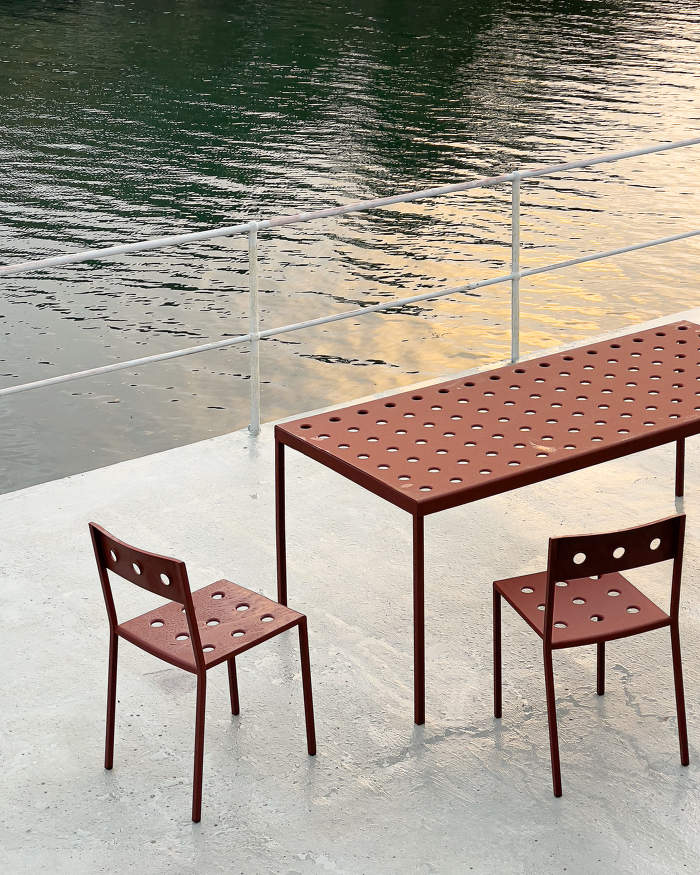 Shelf Body
While looking to industrial processes for inspiration, Norwegian designer Andreas Bergsaker used rounded shapes to bring a subtlety to his design. For HAY, he created a collection of shelves made from lightweight but strong aluminium dressed in several different colours.
The subtle plate Shelf body rests on a columnar base, the whole design is further enhanced by the multifunctional hooks placed at the bottom, cleverly hidden until you decide to use them. The simple design thus hides more than meets the eye and offers a range of possible uses - from a shelf with a purely decorative function to a storage solution in the bathroom to an unusual bedside table.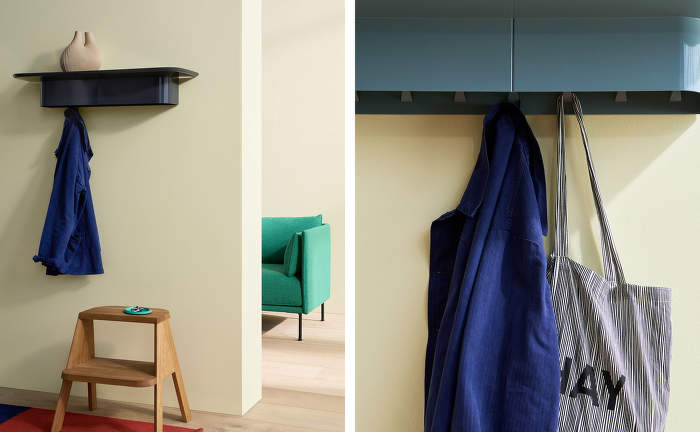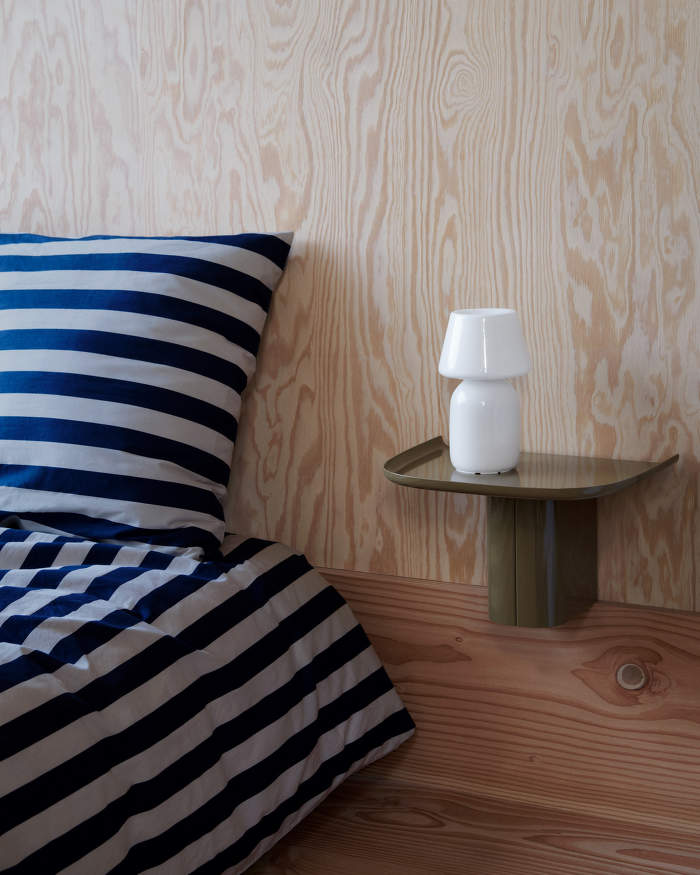 Slit Wood tables
Also in their new design, their base seems to be a paper puzzle hiding under a simple board. Slit tables made of metal have already found many fans. And it will certainly be no different for those made of wood.
The natural material gives the tables a different character, while the shape remains the same. So you can combine Slit tables in a variety of ways across the interior - you'll have a choice of wood and metal, several sizes and many colour variations, from natural oak to the unmistakable blue.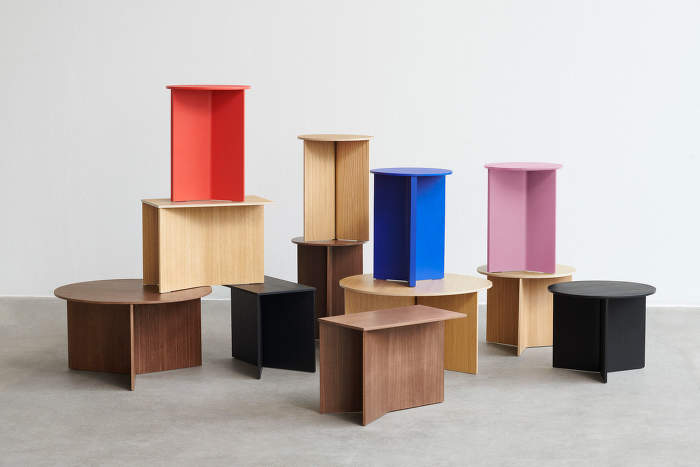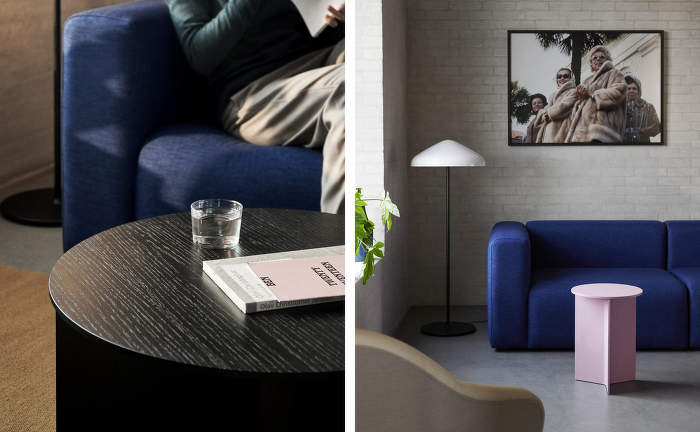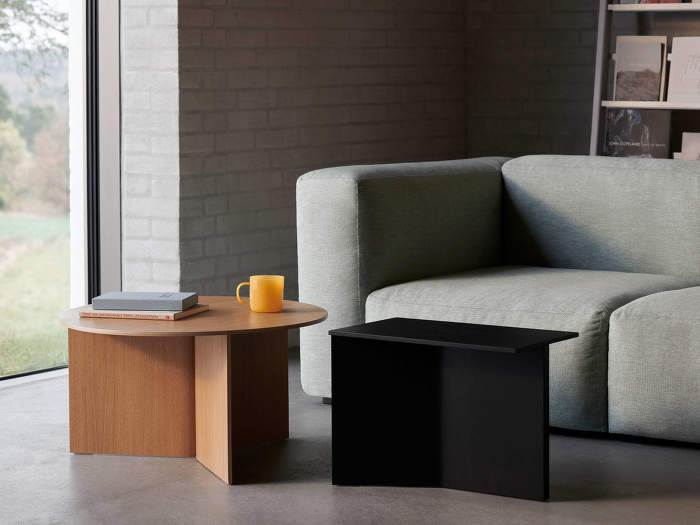 Have you been encouraged by the Danish brand's new products to make a small change in your interior? Or have you focused your attention on the exterior in anticipation of the first days of spring? Take a look at all their designs in our section new design from HAY.