The Muuto brand has long been involved in neuroaesthetic research and studies in relation to interior design, and hopes to gain a better understanding of human needs and feelings. Together with Susan Magsamen at Johns Hopkins University, they are exploring the links between the surroundings and our personal well-being. "We put a lot of our efforts into thinking about environments that are meant to be uplifting and beneficial – so that we can truly be our authentic selves. Even though we all have almost the same body, we respond to art and aesthetic experiences individually," explains Magsamen. Often, our bodies also respond differently than our minds. In fact, as we learned at Muuto's talk in Copenhagen, the feelings of the examined volunteers often differed from the reactions of their bodily functions.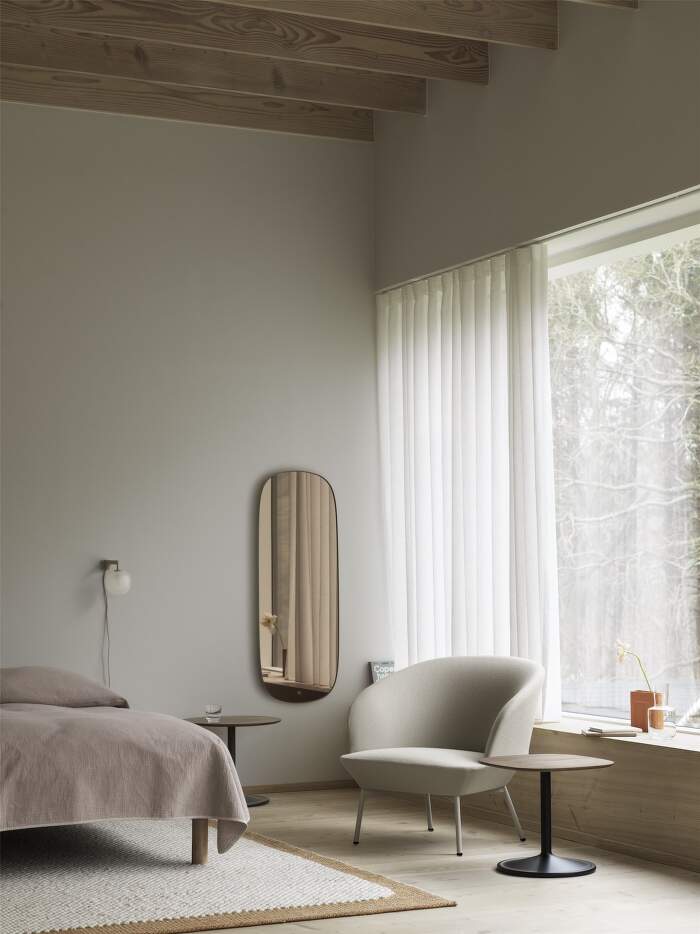 The findings so far also suggest that across our individual experiences there is a set of common points that apply almost universally and could thus serve as valuable guidelines for architects, designers and others who are involved in interior design. These conclusions are related to a long-known fact about the positive effect of nature on our mind. But scientists have found out exactly what this relationship is all about. Apparently, it turns out that it is rather the qualities that are typical of the natural environment, which is good news, because they can also be reflected in buildings and interiors. It turns out that the human mind most prefers aspects that evoke calmness, friendliness and warmth.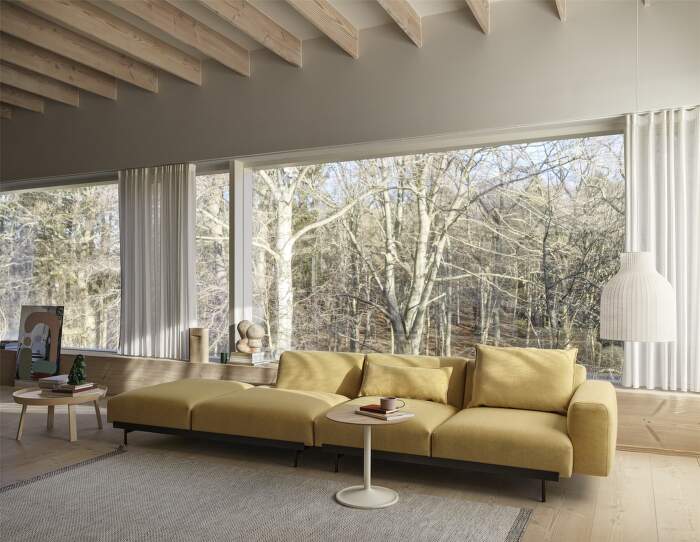 One key aspect is the openness of the space, another is the clear preference of our minds for organic lines over strictly geometric ones – both of which have been shown to reduce stress. Fractals, i.e. rhythmically arranged complex structures, are also often mentioned: in nature, these patterns can be found in the form of mountains or clouds, for example. It is therefore more than obvious that combining the interior with nature or bringing in certain elements will have a beneficial effect on any space, whether it is a home, office or social space. The presence of daylight, which is responsible for managing the body's daily rhythms, also helps to build a stimulating environment.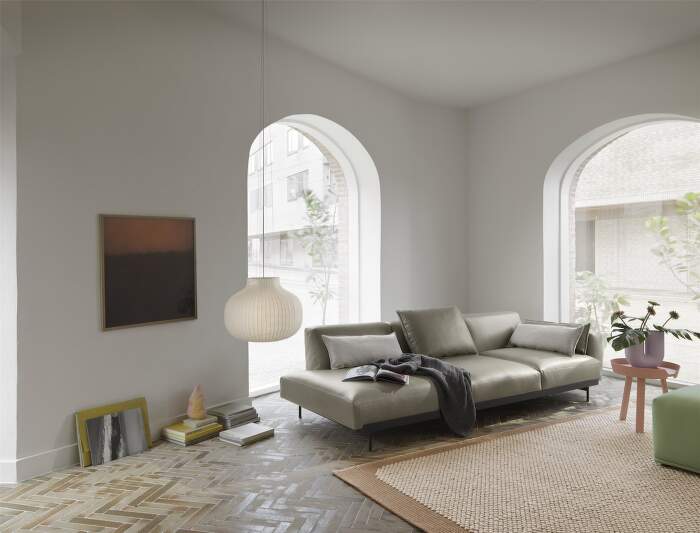 Natural elements in the interior calm the mind, help concentration and reduce cortisol levels in the body. It's no coincidence that more and more biophilic elements are being introduced into spaces, starting, for example, with a preference for wood furniture and the use of earthy tones. The founders of the Scandinavian design tradition, as in the related field of Japanese design, intuited these conclusions long before the scientific community did. Studies thus retrospectively demonstrate how important and beneficial this design trajectory has been for interiors and human experience. And that in addition to form following function, we should also turn our attention to form following feeling.

So, if you are furnishing an interior or planning to redesign a part of it, you can be guided by the scientifically based findings. As Muuto has been for quite some time now, which only reinforces its leading position in the industry.