On the contrary!
Just a few days after we unwrapped the presents under the Christmas tree, I threw myself full force into the preparation of the new e-shop, which I can finally present to you today. Michal and I have had this idea for a long time, but it wasn't until the end of the year that the right constellation came together to make it happen.
For too long, I have come across beautiful accessories, stylish furniture or lighting fixtures on Pinterest and elsewhere that were impossible to buy here in the Czech Republic.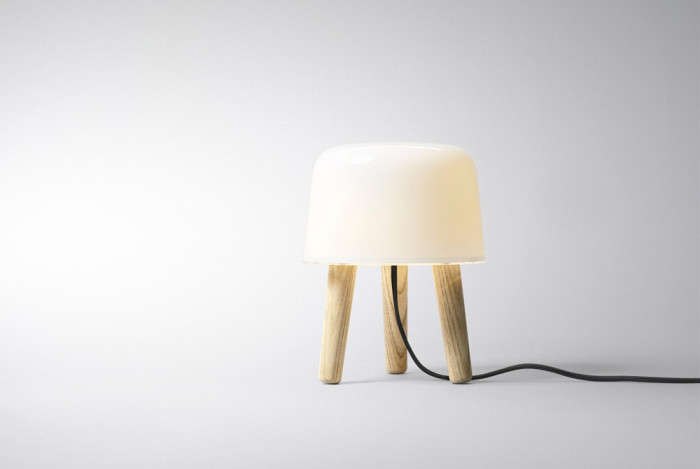 For example, I fell in love with the Milk lamp by &tradition, whose presence in our living room I judged essential. But it didn't just stop with Milk, I soon got excited about other great things from this Danish brand. & tradition has become my heartthrob and I am glad that you will be able to enjoy them too, thanks to DesignVille.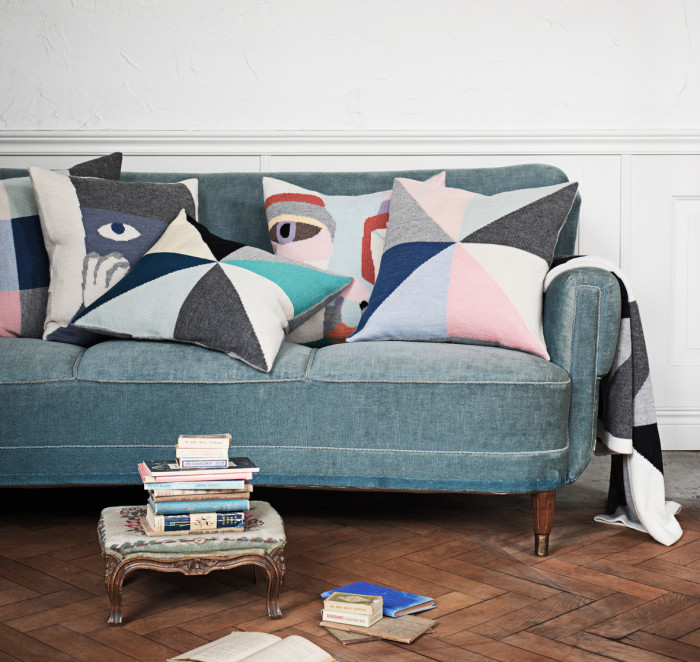 Another brand we are bringing to us first is LuckyBoySunday. The gorgeous cuddly alpaca pillows with interesting graphic designs have captivated me for a long time; I've written about them three times on this blog: in the article Baby's room with Indian teepee, then also in the article The wonderful world of knitted cushions and characters and you could also see the beautiful things from Lucky Boy Sunday in this baby room.
And from the mecca of Scandinavian design, Copenhagen, Denmark, in addition to the two brands mentioned above, come other styles from Muuto, Gubi, Normann Copenhagen and Menu.
Not only for children, but also for all lovers of retro decorations, we have here another new products on the Czech market, stylish matryoshkas and posters by Swedish graphic designer Ingela P. Arrhenius, produced by Stockholm-based brand OMM Design.
And while Scandinavian design is very close to my heart with its philosophy and amazing sense of combining functionality, simple purposeful form and natural materials, I want to bring other than just Nordic brands in our e-shop. Of course, only those that are stylistically close and consistent in their philosophy. Already now you will find in the DesignVille shop the Czech brand with imaginative concrete pendant lamps from Jakub Velínský. More interesting brands will soon follow.
To the loyal readers of my blog I promise that you will continue to find inspiration on these pages, the homepage of the blog can be found from now on at: DesignVille.cz/blog. And you have my word that the blog will not only become a place to promote products from the new e-shop (although at the beginning, give me the pleasure of sharing the greatest catches with you); but further, and now hopefully more often, I will write about interesting interiors and current design trends.
I hereby cordially invite you to DesignVille e-shop. If you want to know about important news and interesting events, sign up for our email newsletter. Please be forgiving of any shortcomings in the next few days, which you can let me know about by emailing me at katka@designville.cz.
Your Katka P.S.
Although I'm writing this article mostly in singular, because that's just how I'm used to blogging, the DesignVille e-shop is equally a project of my husband Michal, who has been keeping an eye on the technical and marketing side of it all along. Finally, I want to thank our colleagues at PeckaDesign who coded, programmed and executed all the technical and marketing setup so nicely for our e-shop. Thanks Radek, Zdeněk, Jirka, Petr and Karel!