Vivienne Westwood's work is most often associated with the punk underground culture that she helped to find a clothing identity for, but it would be very short-sighted to reduce her work to fashion alone. As she said herself, she saw fashion and clothing as a tool only, it was always about the story and message she was conveying through her work. Regardless of the form.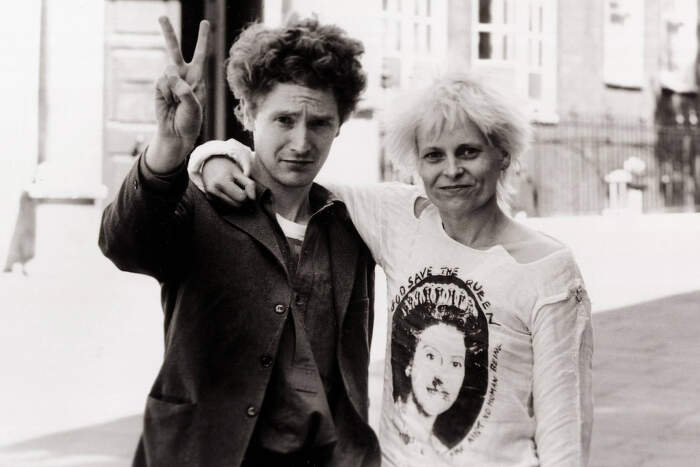 Source: vogue.com
Surrounded by art from a young age, she was also interested in traditional tailoring – honest and precise craftsmanship. Although she worked in the garment industry, she was aware of its pitfalls and reputation, so she liked to disrupt the status quo from within. In particular by drawing attention to the state of the environment, social inequalities or the excesses of violence. Rather than going head on against the wall, she believed she had to be faster and ahead of the not fast enough evolving times.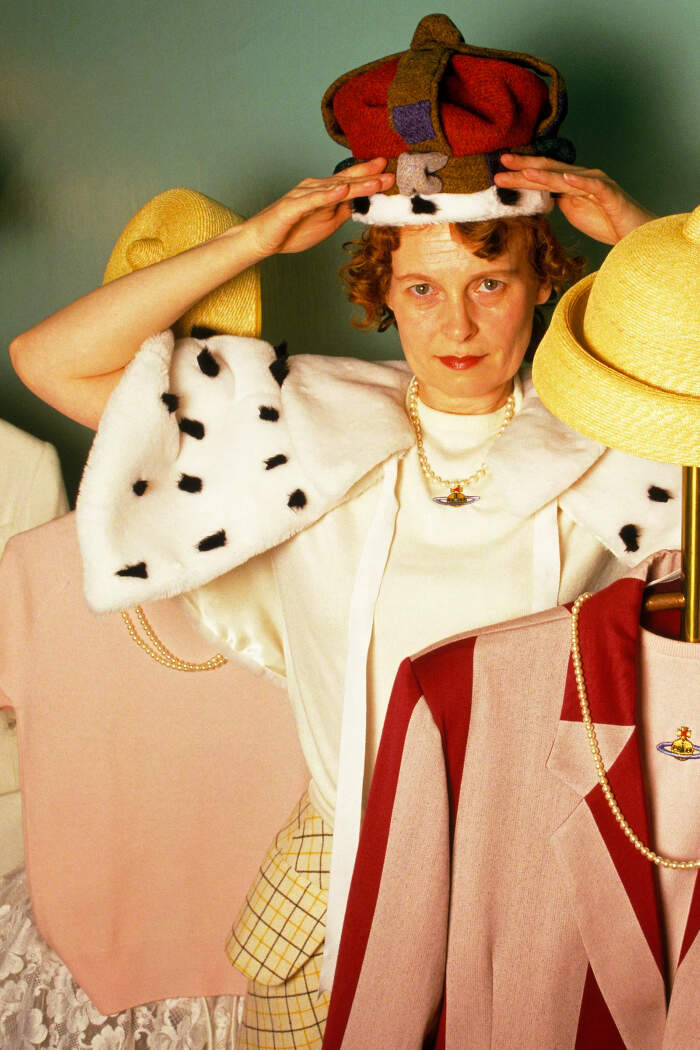 Source: vogue.com
Which brings us to the imaginary mind-soul of everything Vivienne invested her energy in. She tried to arouse interest in conscious consumption and avoid both overproduction and waste. In her view, this is the solution to many problems. Because she built on quality workmanship, recycling of materials and respect for the environment, she knew how long products could last. Combined with her philosophy of choosing wisely, everyone should ideally follow her motto: Buy less, choose well, make it last. Not only this phrase, but also the previous ideas also inspired DesignVille's philosophy. And naturally it is also in line with the brands you will find under our name.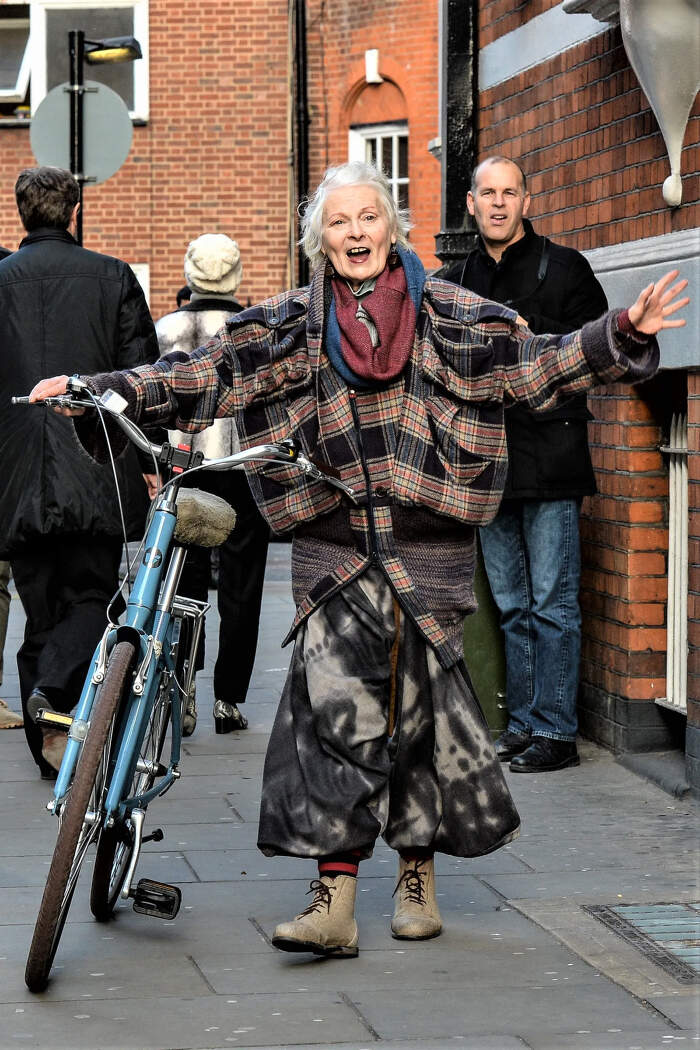 Source: vogue.com
Our chosen brands start with responsible manufacturing and careful choice of materials, using every inch as sustainably as possible. In our portfolio you will also find manufacturers whose products are created purely through recycling, such as Lind DNA placemats. All of them are looking responsibly to the future, so behind every design there is also a consideration of the life of the design piece and, if necessary, the replacement of parts for an even longer life or the most environmentally friendly disposal.
We've already covered this topic in more detail in our article Design hand in hand with sustainability, where you'll see that many designers on our site share a similarly inspiring way of thinking and doing as Westwood.