Although everyone's dream corner will be different, one thing is clear - it shouldn't lack a comfortable armchair. And at DesignVille, we have a range of them. So there's a choice for lovers of romantic style and iconic design pieces.
A corner for romantics
The Fri armchair, designed by designer Jaime Hayón for the Fritz Hansen brand, is an extremely comfortable armchair that fits perfectly into a romantic interior with its delicate design and metal base. To complete the corner, add the Planner table with marble top, the Night Owl table lamp and the practical pouf, which serves as an ottoman or additional seating.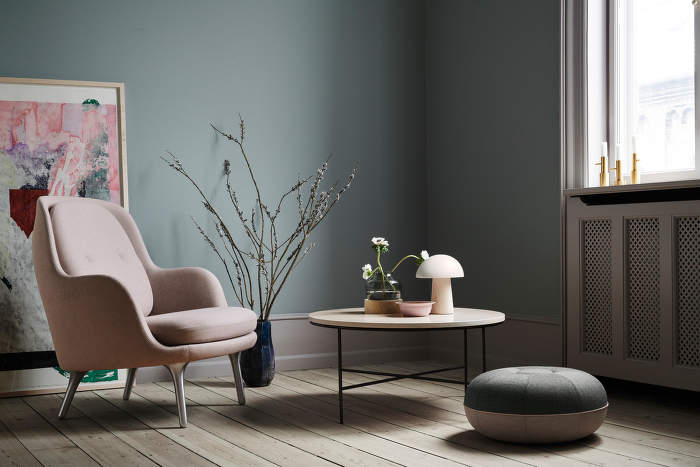 Friendly and cosy
Create a really cosy corner with the Little Petra armchair from &Tradition. This friendly, smaller-sized armchair invites you to sit down with a hot cup of tea. If you also choose the sheep's wool version, it will keep you warm. To give you somewhere to put your hot beverage, add the Column shelf to the armchair and don't forget the lighting. For example, you can reach for the playful Flowerpot lamp in a hanging or tabletop version.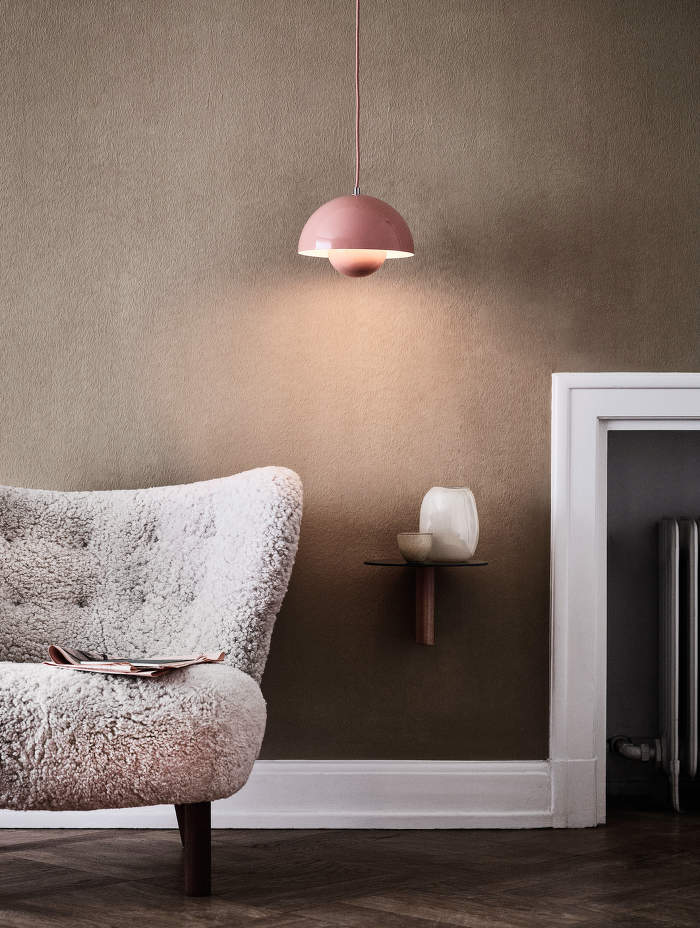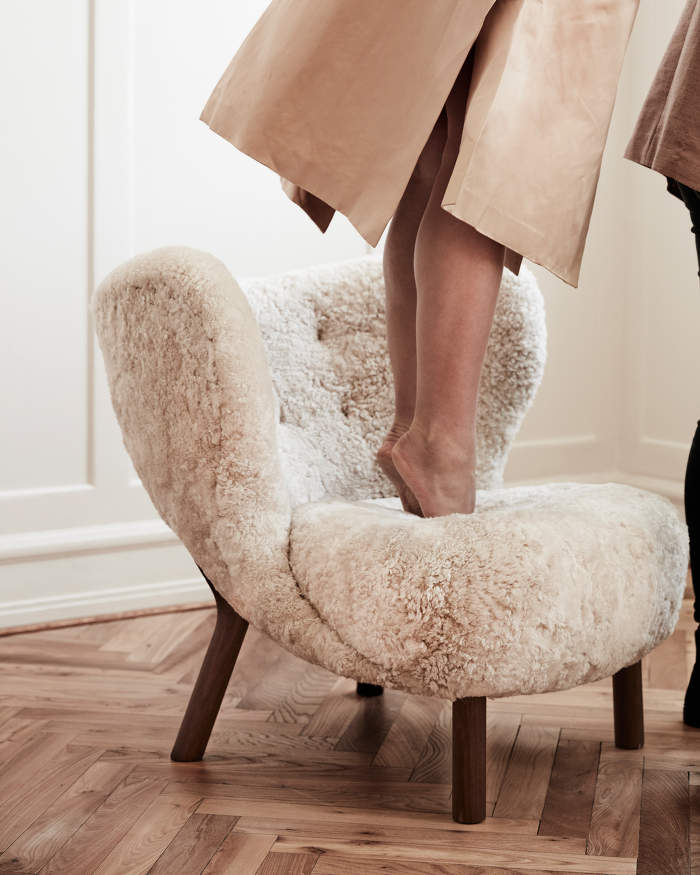 A corner for design enthusiasts
Every design connoisseur will appreciate a piece that ranks among the greatest icons of Danish design: the Egg armchair by Arne Jacobsen. For the right atmosphere, complement the corner with the warm Rhythm plaid in lamé wool, the Fritz Hansen candleholders and Suspence floor lamp or another icon, the Kaiser Idell floor lamp.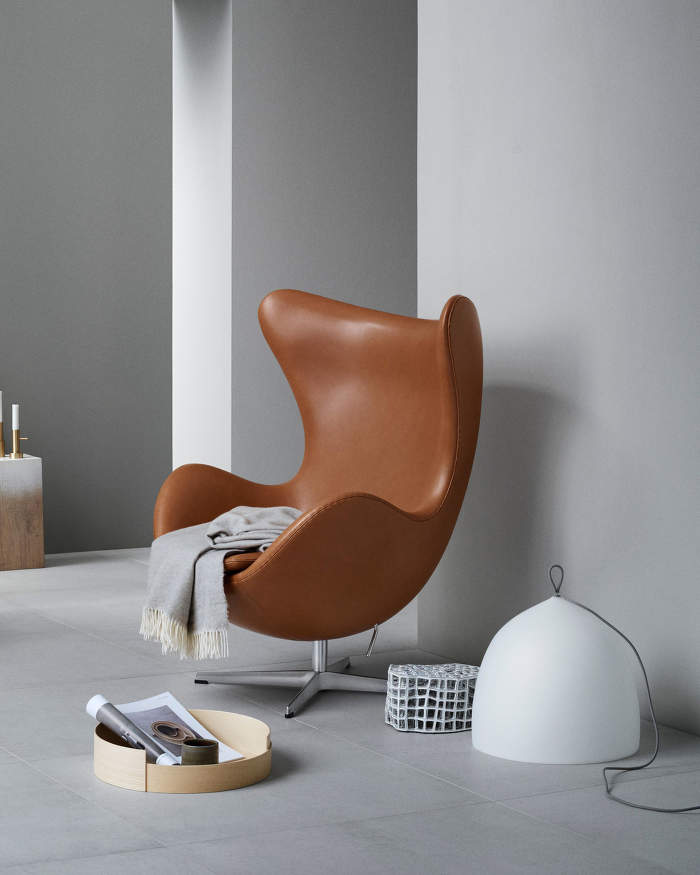 Craftsmanship perfection
We'll stay with design icons for a while. Vitra's Eames Lounge Chair has been one of them for more than 60 years. And just as it was when the Eames couple introduced it to the world, today it is a symbol of ultimate comfort. The chair, which will please even the most demanding with its flawless workmanship down to the last detail, can be purchased together with a footstool for even greater comfort. The Occasional Table for storing small items and the Planner shelving system for all your favourite books are in the same vein.
Playful comfort
Thehigh backrest and playful curves of the Doze armchair ensure comfort, while the metal base gives an airy feel. You can complement this fresh Muuto innovation with the Strand lamp, the cosy Pebble rug or the warm Ample throw. The result will be a modern corner that fits perfectly into a Scandinavian-style home.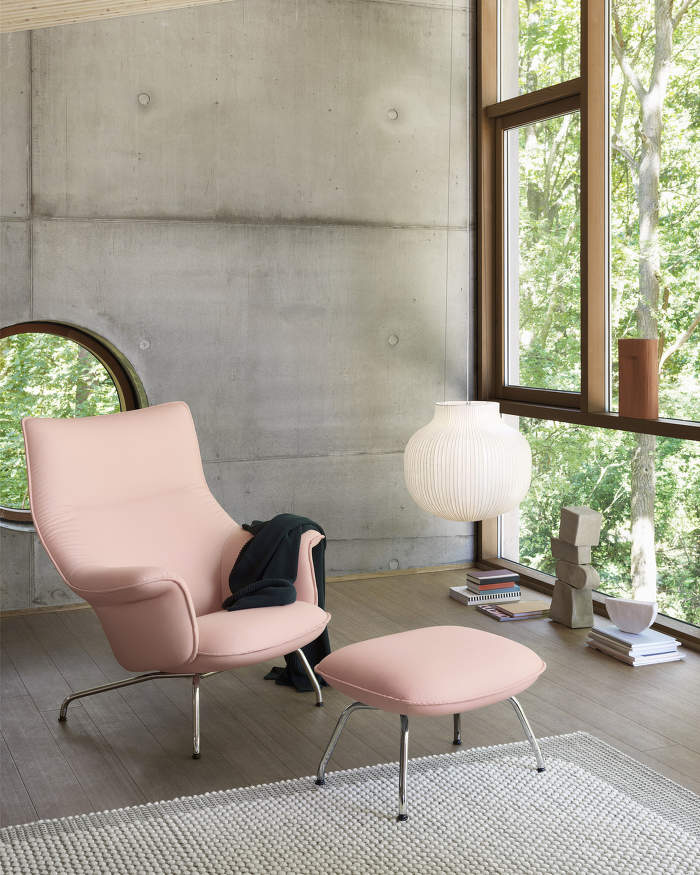 So do you know what your dream corner will look like?