Especially in Scandinavian design, designers often return to classic materials and workmanship, giving them a new, modern form. A great example of this is brass, which is very versatile, works well with various other materials and colours, and can even be a suitable alternative to gold. We have therefore selected a few stylish products from our portfolio for an interior with a timeless charm.
Brass Elements – the Finishing Touch to any Interior
Polished brass looks excellent on its own, yet stands out in contrast to other materials such as marble or glass. You can opt for small decorations such as the Votive Candleholder by &Tradition or the bold Slit Table by HAY. Brass accents can also brighten up the kitchen, whether you choose the Bottle Grinder, Fein Cutlery or some of the other useful accessories.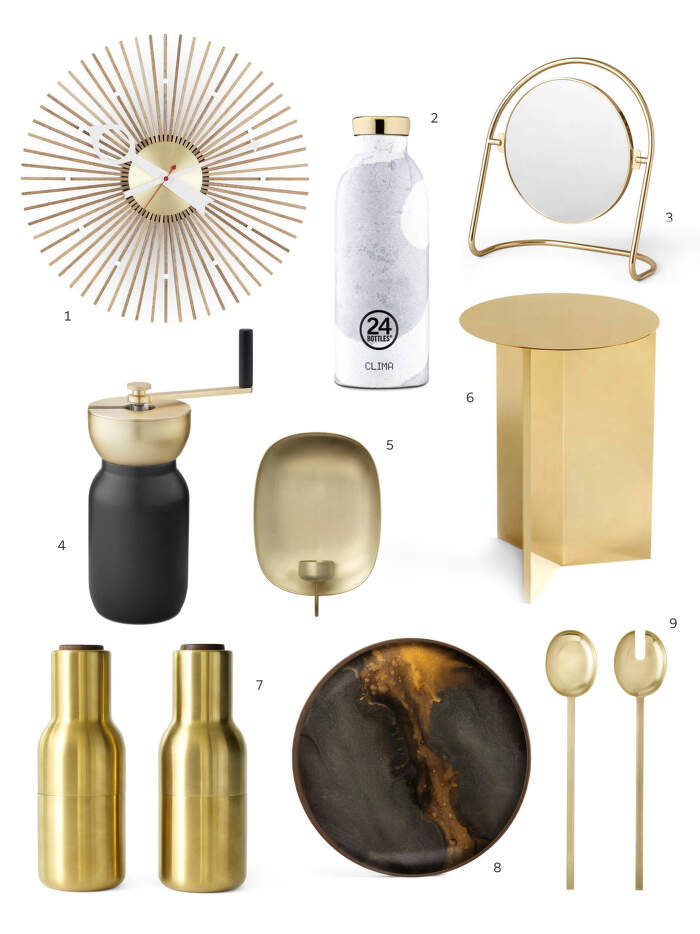 Elegant Brass Lighting
Lighting adds the right atmosphere to the interior. Our inspiring selection features Mobil Lamps combining brass and milky glass or the Leaves all-brass lamps by Bolia. In a cosy nook, one of the portable lamps from &Tradition will find its place.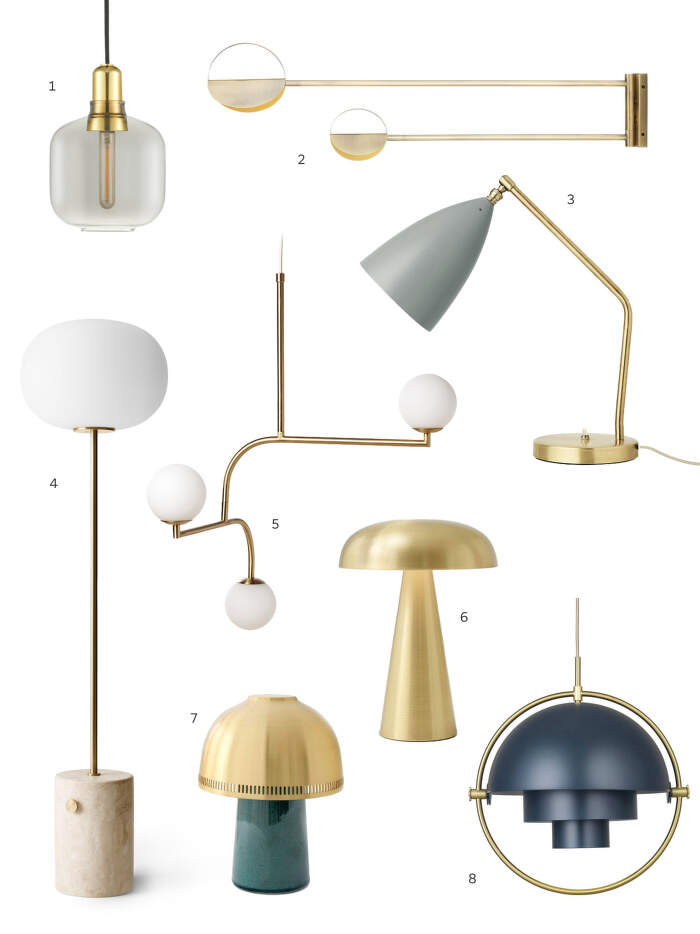 Design icons such as the Gräshoppa and Multi-Lite lamps prove that brass is not a passing trend. On the contrary, it is a timeless material that remains relevant throughout design history. So if you feel inspired, don't hesitate to get our favourite brass design piece.