But other parts of the apartment are also remarkable. Let yourself be carried away, just like me!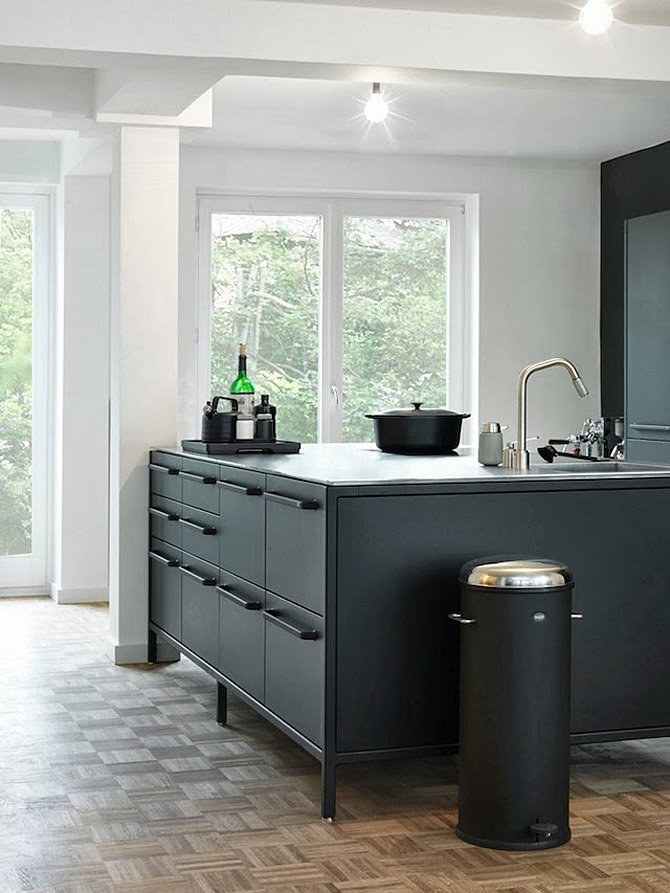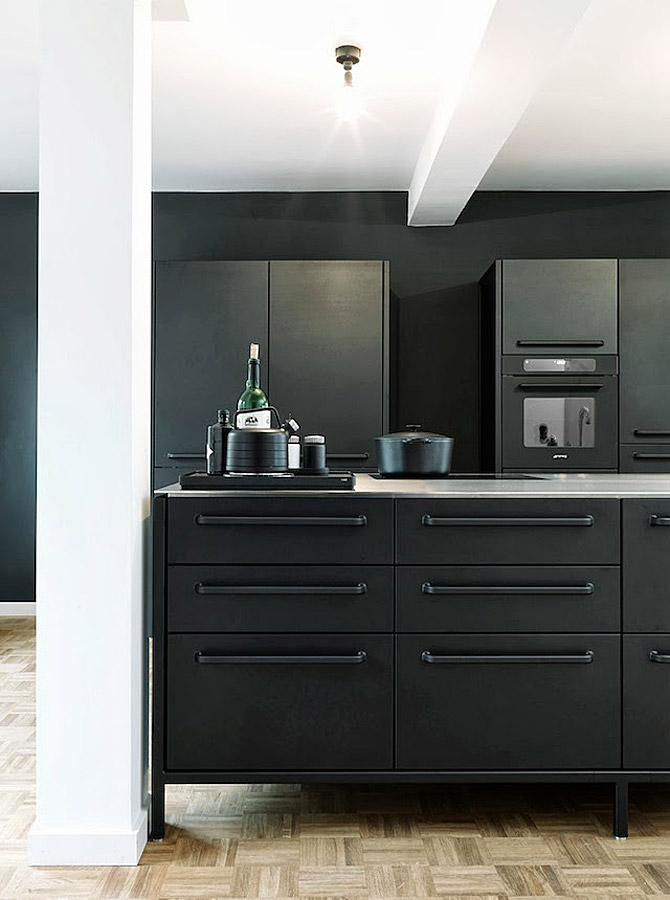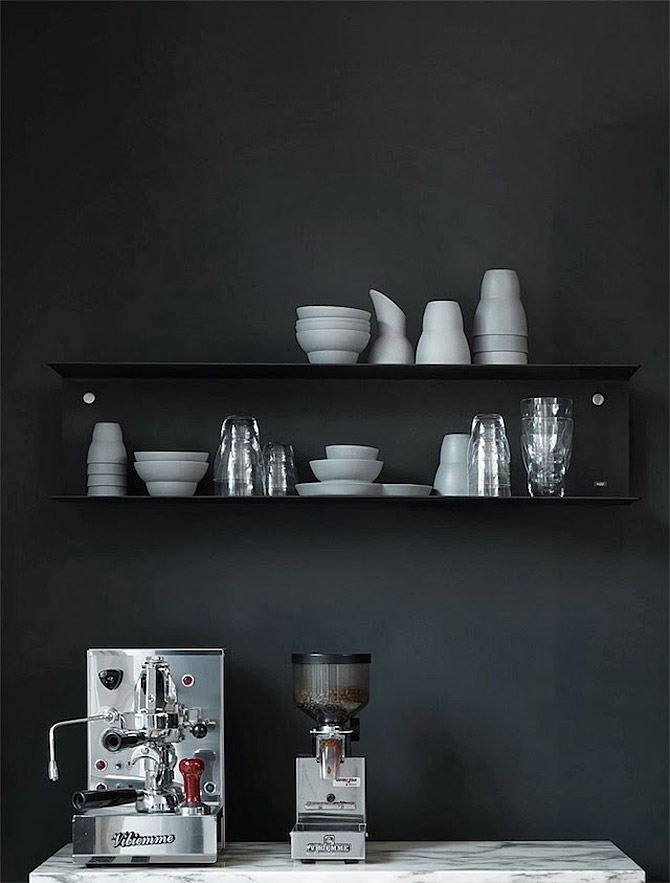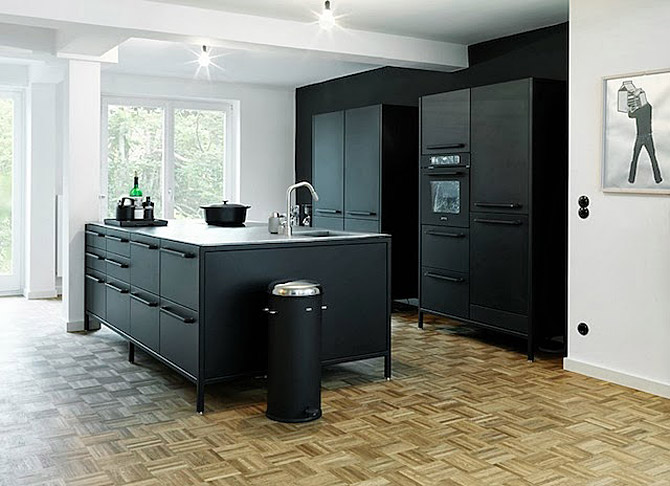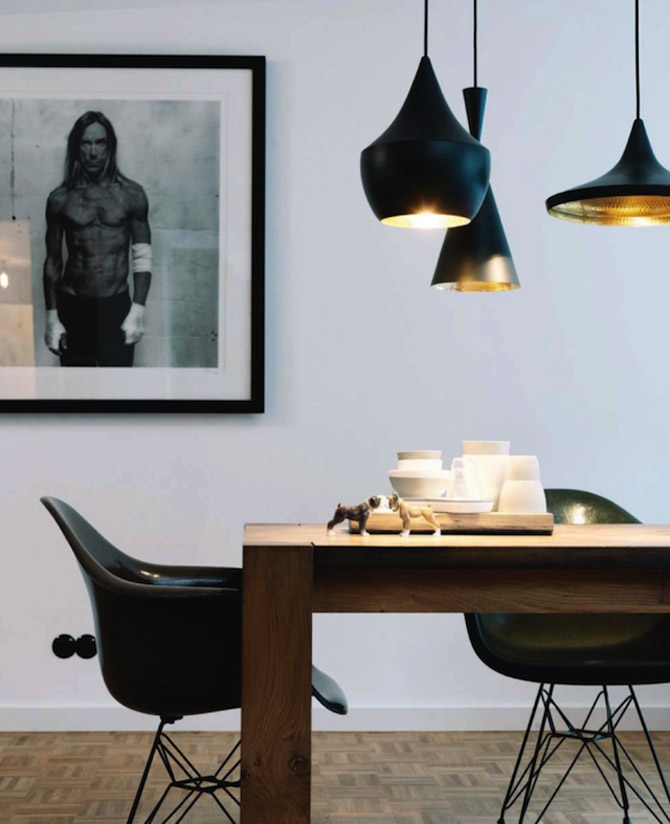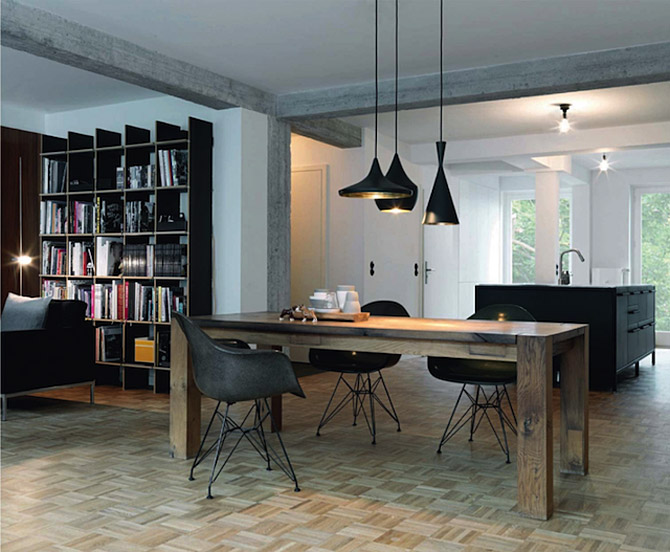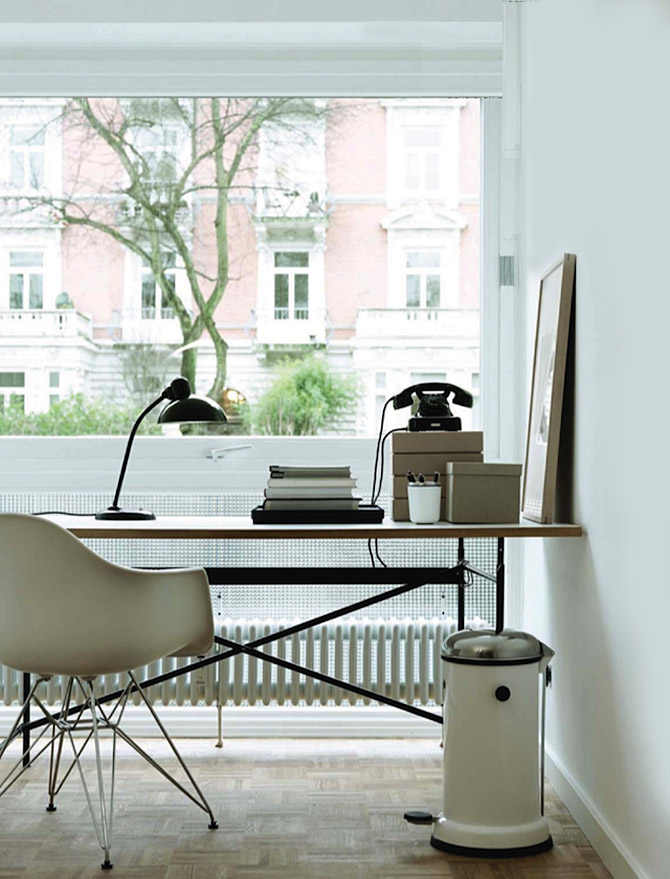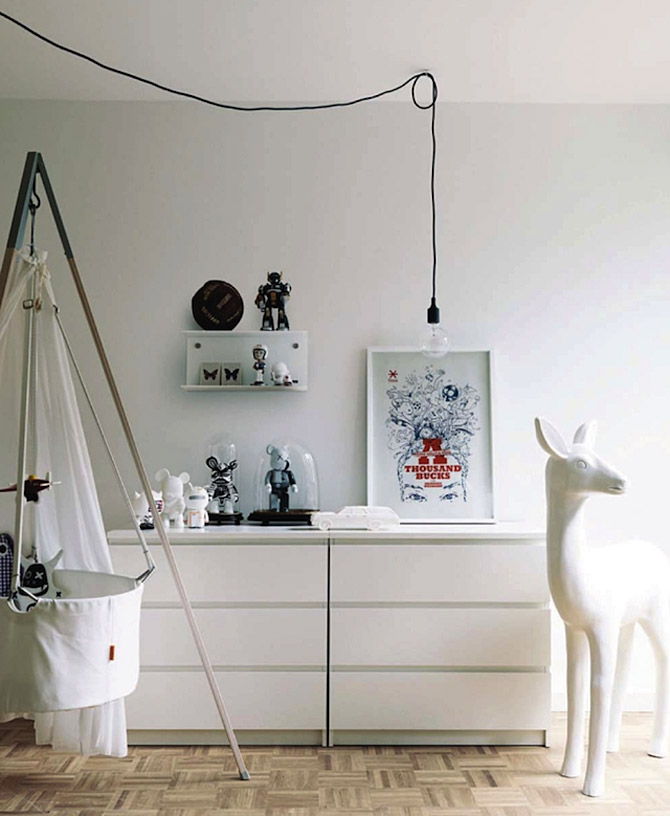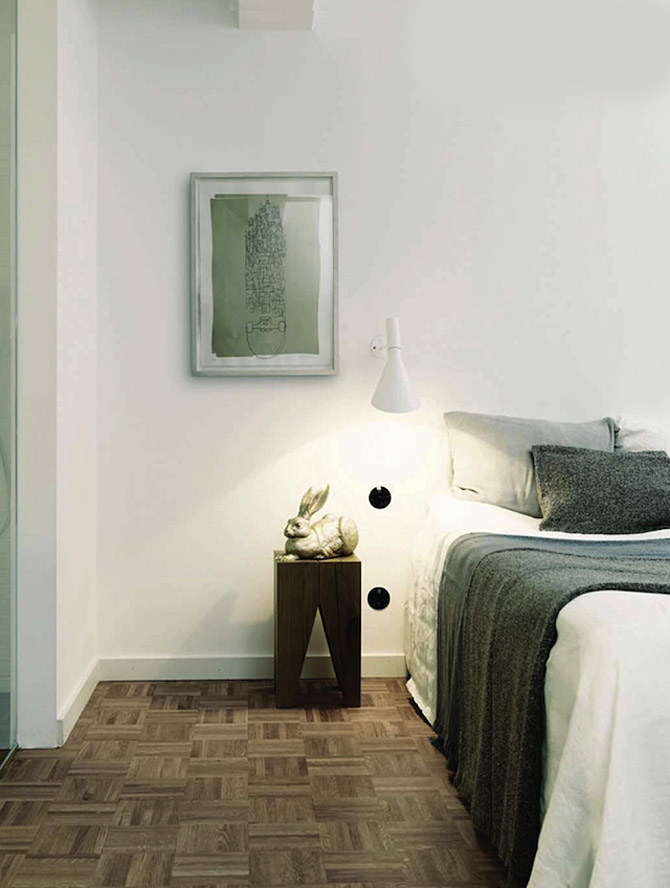 In This Style / Steal the Style
And finally, I've found some more things that make up this style. You can see that the brand Vipp is really popular with the owners, who have bought a number of accessories from the Danish company to go with their kitchen.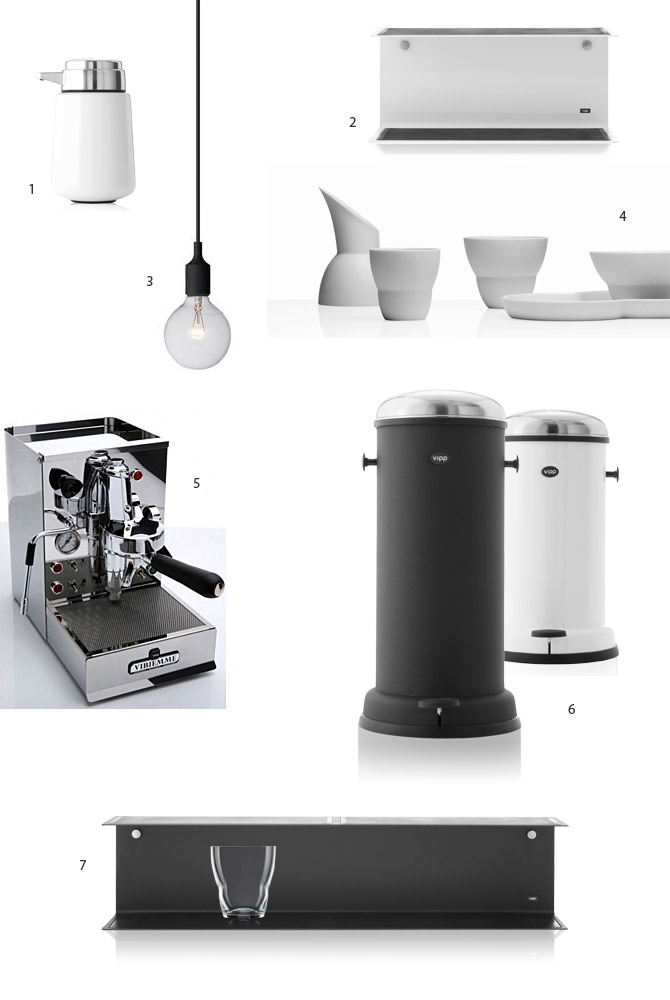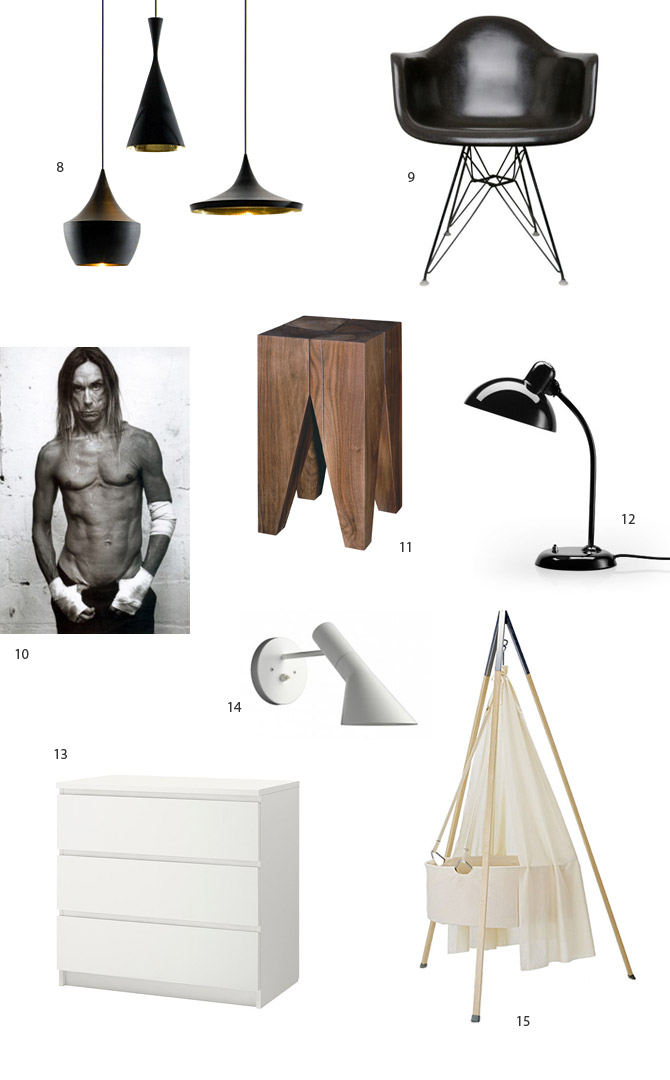 Soap dispenser Vipp, 99 Euros
Small shelf Vipp, 149 Eur
Hanging light E27 from Muuto, 1.690 Eur in our DesignVille.cz
Designed dining set Vipp, price by configuration
Coffee maker Vibiemme Domobar, 850 Euros
Trash bin with pedal Vipp, price from 209 Eur depending on size. The largest 30 liters - price 375 Eur.
Lamps from the Tom Dixon Beat series in our e-shop DesignVille.cz
Chairs Vitra Eames DAR, in our e-shop DesignVille.cz
Iggy Pop poster, approx $15 at Iceposter.com
Backenzahn wooden stool (E15), approx £22,000 / $33,000 depending on design at Nest.co.uk
Kaiser Idell dimmable table lamp (Fritz Hansen), €476 at Ambiente direct
Commodore IKEA MALM, 1.490 Eur
AJ Wall Lamp (Louis Poulsen), €531 at Ambiente direct
Leander hanging cradle, 402 Euros at Kids-design.de
Source/credits: Anders Hviid for Milk Magazine via French By Design