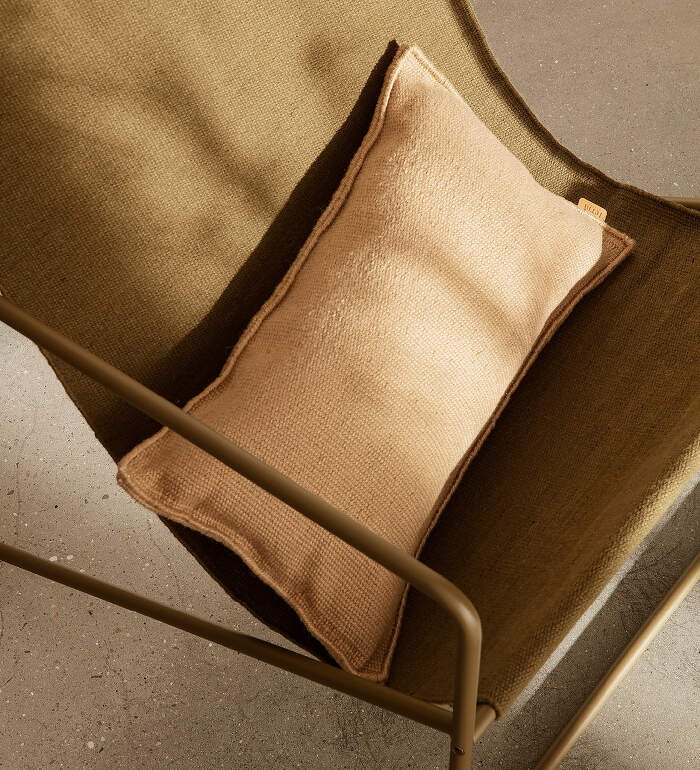 Armchair and sofa Desert Dolce
Design company is certainly among this year's new additions - the Desert Dolce furniture. The black lacquered metal frame provides stable support for the upholstery and generous cushions that are ready to withstand water and UV rays. At the same time, thanks to its subtle design, it blends gracefully into its surroundings, both the lush greenery and the sun-drenched terrace. The durable steel frame also forms a bonding element with another new product from Ferm Living, the ingenious Level tables. Its asymmetrical profile is supported by a continuous line of bent tubular steel, making the coffee table suitable for both indoors and outdoors. As are the cushions from the Desert collection, which can be used to enhance both comfort and statement.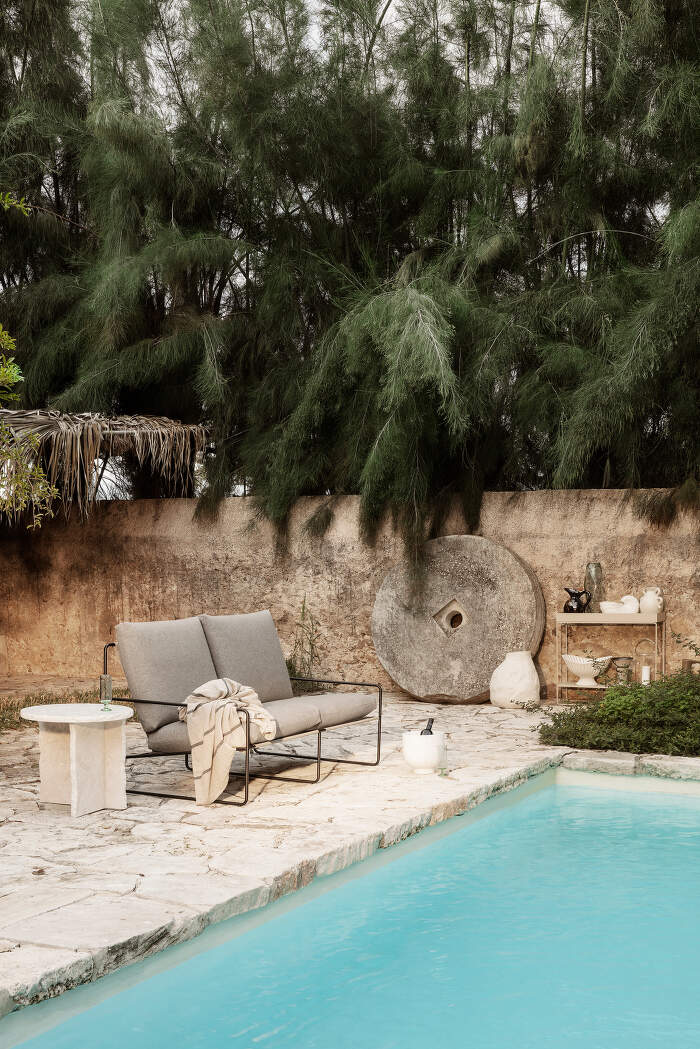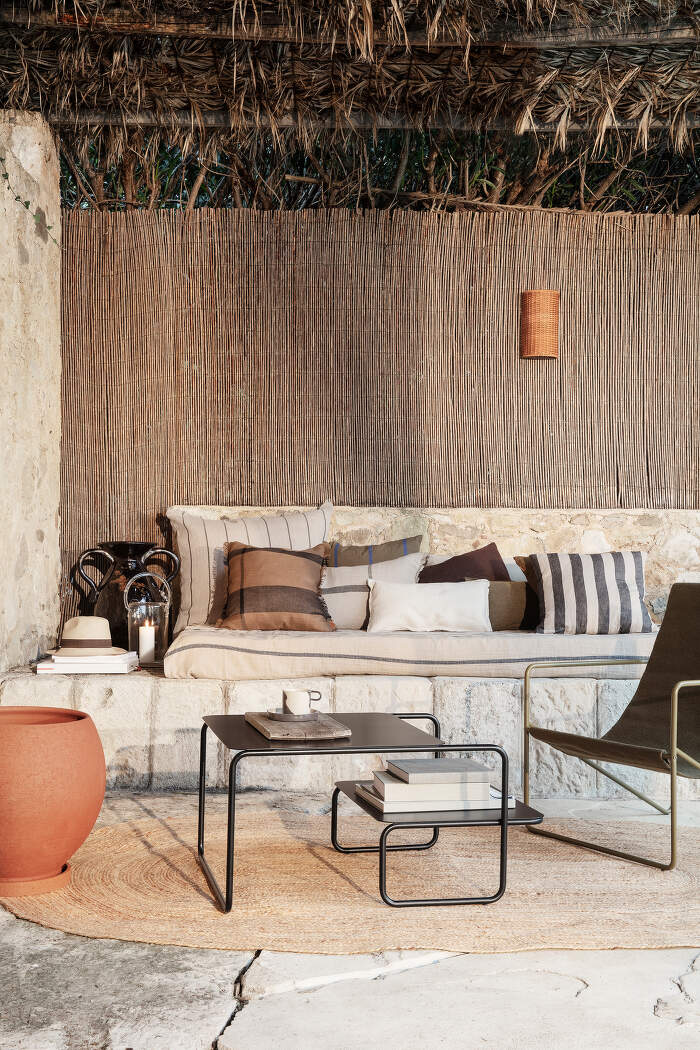 An oasis among the greenery
Lulling you into a pleasant relaxation and savouring moments among chirping birds and rustling greenery is perfectly done by the dreamy Path hammock from Ferm Living. In addition to its romantic appearance and precise, durable design, it is responsibly manufactured. The material from which it is knitted means a new life cycle with each piece for the approximately 102 used pet bottles.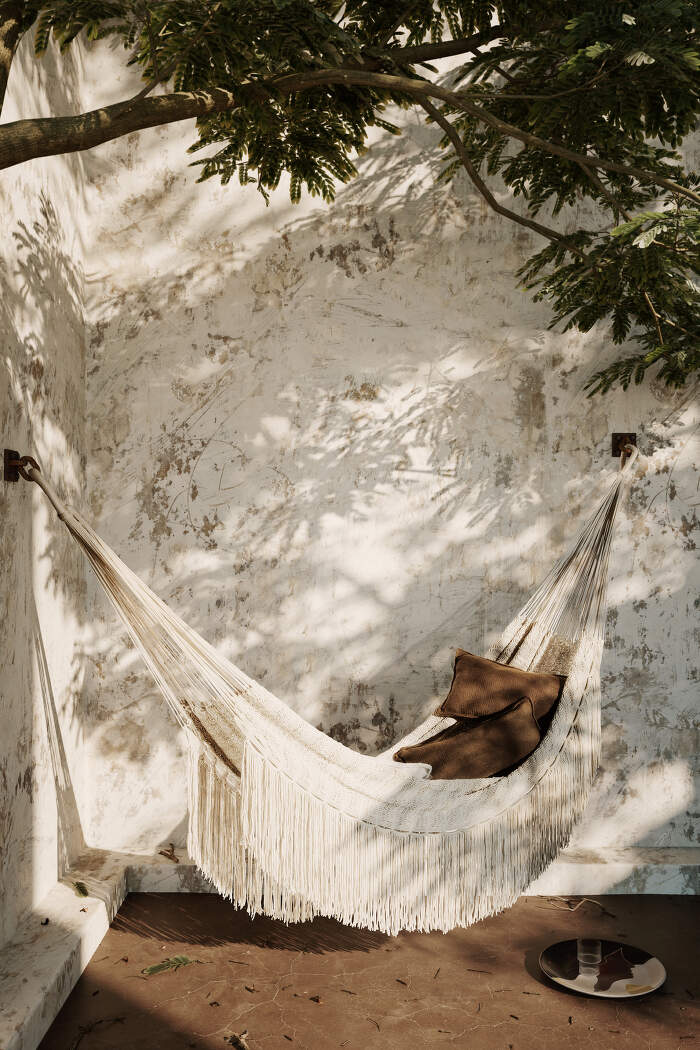 Recycled plastic is also given a new function by another innovation for indoor and outdoor use - the Liba teapot. The organically shaped and surprisingly lightweight container, reminiscent of a classic ceramic jug, holds up to five litres of water. In addition, you can choose between three shades.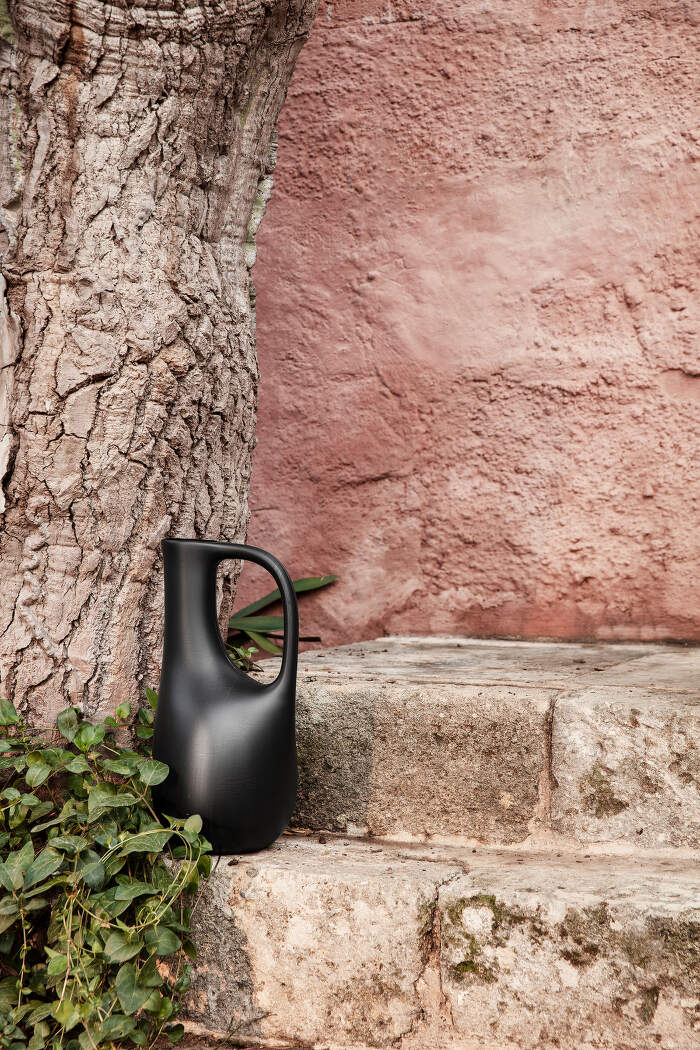 Convenience in harmony with wood
Fans of natural materials and their interplay won't be left cold by Ethnicraft's Jack outdoor furniture collection, which now includes coffee tables, an ottoman and a chaise longue. The solid teak furniture is softened by comfortable upholstery in two finishes - mocha or off white. It is filled with quick-drying foam, so it can cope with the presence of water.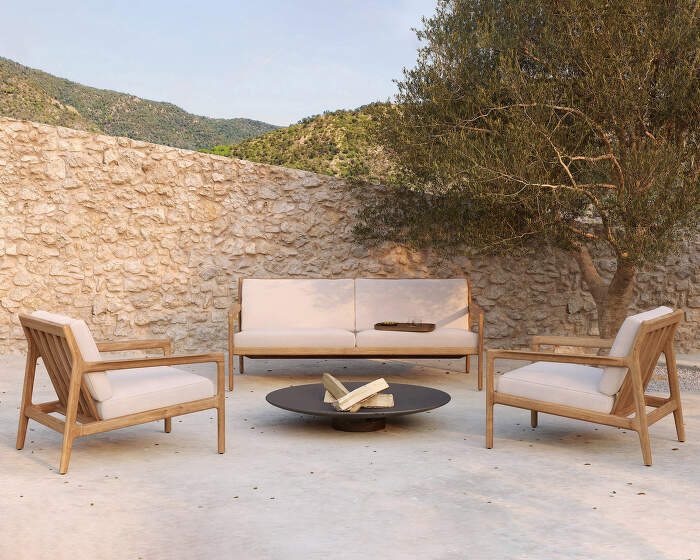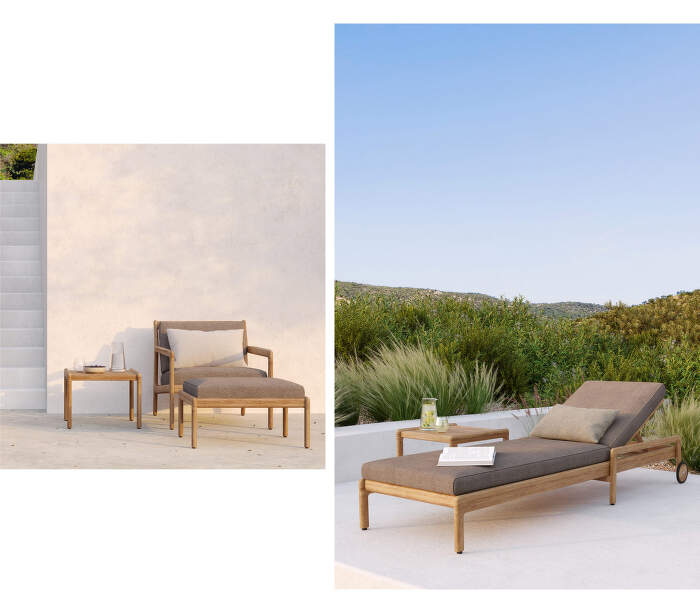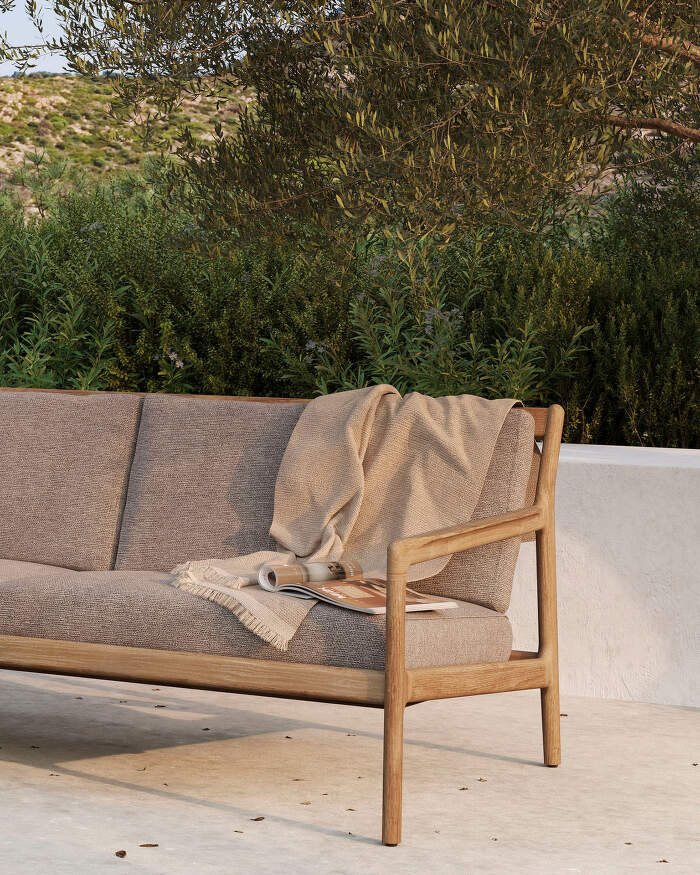 If you're tempted by any of the new products, be sure to explore the entire garden furniture section, where you'll also find the iconic Palissade furniture or the minimalist Hee collection from HAY.